The Bears only unveiled a small portion of coach Marc Trestman's playbook in wins over the Bengals and Vikings, and they have plenty of more plays being held in reserve.
"We haven't really showed a whole lot, and I don't expect us to two games into the season," said running back Matt Forte. "This is a hefty playbook. We've got a lot of games left, so we have a lot of stuff saved for teams that play certain coverages or certain fronts.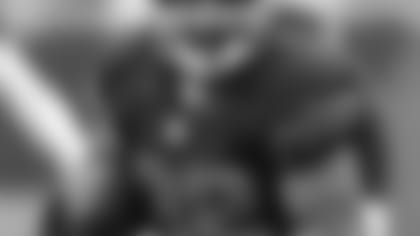 Matt Forte generated 161 yards from scrimmage in the Bears' Week 2 win.
"We have a lot of stuff I would say left over that we ran in camp. We know the stuff. We just put it back on the shelf so that when it's the opportune time to be call, it'll be called."

A key element of the new offense is creating favorable match-ups, something that was evident last Sunday against the Vikings when receiver Brandon Marshall and tight end Martellus Bennett both beat single coverage and caught touchdown passes from Jay Cutler.

"That's part of what coach Trestman does," Forte said. "He's a genius in this offense. We have a lot of different plays that isolate a lot of different people in this offense, but it depends on what the defense is running, when to call them. He's doing a great job of calling them in the right situations so that we can make a play."

The ability to adjust on a weekly basis based on the opposing defense is a key to success.

"We have a toolbox of concepts, so to speak, that we have available to us, that match up against structures of the defenses that we're going to play," Trestman said. "I say this every week, but it's universal to coaching staffs everywhere that you have certain principles that work against certain types of coverages and certain protections that work against the type of blitzes, and we just try to match it up. But everything's in place to be able to do that.

"The quarterbacks will tell you that we'll change personnel groupings and change formations, but conceptually we try to keep the principles as much as the same as we can, because it takes a lot of reps to learn all the different sides to a pass pattern. They come out differently almost every time you run them. The more experience you have with them, the better you get with them. We don't change concepts or add new ones, necessarily. We just change the way they're seen by the defense, and that's what most teams do."

The Bears will face a unique challenge Sunday night against a 3-4 Steelers defense that's coordinated by the legendary Dick LeBeau, who's in his 40th season as an NFL coach. A Hall of Fame defensive back with the Lions from 1959-72, LeBeau invented the zone blitz and is considered one of the best defensive coaches in league history.

"They're different than what we're used to facing," Trestman said. "They're coming from everywhere. They're certainly as well of a coached defense as there's ever been with Dick LeBeau. We all respect the heck out of him and what he's done.

"We've got a formula for picking up blitzes. Things change a little bit with the 3-4. But we've had a lot of work against it. I spent time on it in our OTAs, a little bit of time at training camp. We played against a 3-4 team in the preseason, which helped. But certainly there's nothing like going against the Steelers' 3-4. It's very good conceptually. It's structured. It's very good, as are the guys who play it."