Bears rookie diary with Doug Kramer
By Doug Kramer, as told to Gabby Hajduk
Bears sixth-round pick Doug Kramer, a center from Illinois who grew up in Hinsdale, shares his thoughts about training camp exclusively on ChicagoBears.com.
---
---
My first memories of football are watching the Bears on Sundays. As a kid, I gravitated towards Brian Urlacher because of how relentless he was on the field and the way he flew across the screen when you watched him. Being a fan of the Bears led me to falling in love with football. 
When I was going through the draft process, deep down I knew I wanted to come to the Bears. But I also didn't get my hopes up. It's so different from college when you get to pick where you want to go. In the NFL, you don't get a choice. So, when I did get the call from Chicago, I was shocked. My family was going nuts in the background of the phone call. 
There were nerves when I thought about heading to Halas Hall last Saturday for the start training camp, but I felt prepared thanks to OTAs and minicamps. Spending time with some of the veterans and coaches set helped set all the rookies, including myself, up for success and helped us grow early in the process. 
Pulling up to training camp for the first time was awesome. Every time I get here and see Halas Hall on the walls, the Bears logo, the George Halas statue outside, I feel that same excitement. All those symbols are of significance to me and my childhood.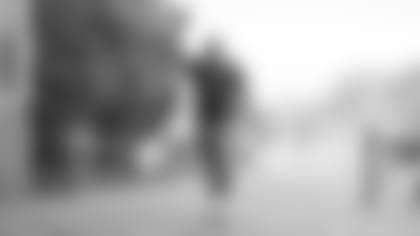 Even seeing all of the Illini connections brings a sense of familiarity. Every year at Illinois, I learned about guys like Red Grange or Dick Butkus and the impact they had in college and the NFL. They're the standard, so it's awesome to see people from your college become such legends.
I've already learned so much during just the first week of training camp. Having a group of five rookie offensive linemen along a group of veteran guys has been extremely helpful. It's nice to have other rookies going through the same transition as me, but it's also great having guys like Lucas Patrick, Cody Whitehair and newcomers Riley Reiff and Michael Schofield(another Chicago native) around to pick their brains.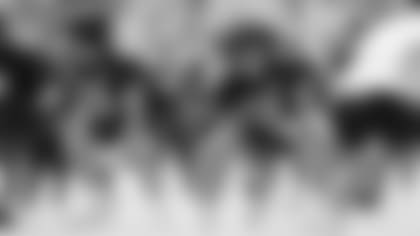 The veterans have shown me how important it is to be detailed in everything you do. When any of the rookies ask a question, those guys aren't sitting there not knowing the answer to questions about the playbook or different techniques. They know what they're doing.
One of the most important things I've picked up from camp so far is how locked in you have to be throughout the whole day. The physical grind is one thing, but the mental grind is at a different level than what it was in college. 
We're at Halas Hall the entire day. I wake up around 6:00 a.m., eat breakfast, go to a meeting, practice, lunch, more meetings, dinner, then a walkthrough. By the time we get back to the hotel, it's 8:30 or 9:00 p.m. You've got maybe an hour or two to relax and try to get away for a bit.
Watching an episode of The Office every night is my form of therapy. Then, I study the playbook a little before going to bed and repeating the cycle the following day. I've been so focused on staying locked in and learning the offense, my communication with friends and family has been minimal. I called my mom this week because it was her birthday, but aside from that, my mind has been on camp. 
My family hasn't shown up to practice yet, but I'm assuming they're giving me a chance to settle in first before bringing in the fan section. I know my parents will be excited the first time they come to Halas Hall. It'll be nuts for my dad. I know how proud he is of me, just like he always is. 
Right now, I'm trying to take things day by day and soak everything in. I want to learn as much as I can during these few weeks and show my teammates and coaches what kind of player I can be. I always go back to the phrase that my coach at Illinois, Bret Bielema, instilled in us last season: Tough, smart, dependable. I really latched onto that phrase because it's exactly how I want to be viewed. So, I'm going to spend the next few weeks continuing to show everyone how smart I can be on and off the field, how mentally and physically tough I am and that I'm here to do my job and help the team however I can.