The Chicago Bears Network Studio at Halas Hall has been nominated for Set of the Year.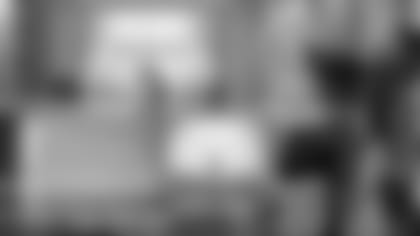 The contest is being conducted by Newscast Studio, which hosts a "Set Madness" competition every March honoring the sports set of the year for new studios launched the previous year.
The Chicago Bears Network Studio set was nominated in an open-polling process to participate in the competition, which features a who's who of broadcast studio environments, scenic designers and news media organizations including NBC Sports, FOX Sports and NFL Total Access.
Newscast Studio is a top resource for television news creative professionals. In addition to hosting the Web's largest collection of photographs and samples of news sets and graphics packages from around the world, Newscast Studio provides the most comprehensive coverage of TV creative services headlines, trends and insider information.
Voting for the first round of the competition runs through April 6. In the first round, the Bears are competing against NBC Sports in Group A of the Sports Division. Click here to vote.