Sidelined since early August with concussions, Bears receiver Earl Bennett and defensive tackle Henry Melton both practiced Monday and could play in Sunday's season opener against the Bengals.
"That's the plan," Bennett told reporters. "I feel good. It feels good to get out here, run around today and catch some balls, get back in the groove of things."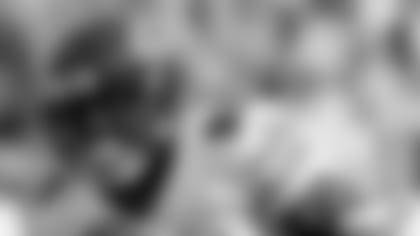 Earl Bennett missed the entire preseason after suffering a concussion in practice.
Bennett sustained his concussion Aug. 2 in practice. The sixth-year pro said that he experienced headaches and had difficulty sleeping but has been symptom-free for the last couple days.

"The [symptoms] were lingering a bit longer than usual, than I expected, but those things, you just have to wait them out and let them clear," Bennett said.

While he's aware of what's transpired with some former NFL players who have suffered multiple concussions, Bennett is not concerned about his short- or long-term health.

"I saw several specialists and they reassured me that everything's all right," he said. "It's a little bit scary, seeing past players, and they just had the settlement with some of the ex-players. It's kind of concerning, but at the same when I signed up for this game I knew what I was signing up for. And the technology nowadays is a lot better than it was back then, so I have nothing to fear."

In terms of working his way back into the lineup, Bennett had been running in his shoulder pads and helmet even before he returned to practice. But coach Marc Trestman acknowledged that conditioning could keep him out of Sunday's opener.

"It may not be plausible for him to play," Trestman said. "We'll see how he looks during the course of the week. He ran well today. He was involved in reps.

"Obviously he hasn't had the practice time or the conditioning level right now. So it's plausible. I don't want to say unlikely because I don't know how the week's going to go. But it's plausible that he could be out on Sunday. It's possible that he could be [active].

"We'll just see how the rest of the week goes. We've got another day off. He's got three days of work ahead. We'll see how all that fits together come Sunday."

Melton sustained his concussion Aug. 9 in the preseason opener against the Panthers. Although he experienced constant headaches and a sore neck, the fifth-year pro is now symptom-free and plans to play against the Bengals.

"They've been working me pretty hard all through the weekend, trying to get me back," Melton said. "I'm feeling good. I went out there and ran a little bit. I'm feeling great."

Like Bennett, Melton isn't worried about any long-term effects from his head injury.

"They're a lot more aware about it now," he said. "The protocol is real in-depth. You're got to see multiple people. There are a lot of people that had their hand in making sure I was 100 percent."