The Bears signed inside linebacker Danny Trevathan on the first day of free agency a week ago Wednesday. Here are four things to know about the fifth-year pro:
1) Trevathan is excited about teaming with outside linebacker Pernell McPhee, the Bears' top free-agent acquisition last year.
McPhee brought toughness, leadership and attitude to the defense last year while recording 64 tackles, six sacks, one interception, one forced fumble and 10 tackles-for-loss in 14 games.
"He's a monster," Trevathan said. "Every time he's putting his hands on somebody, it's a train wreck. That's similar to my style. I'm kind of back a little bit further, so I get a little bit more momentum. But to have somebody like that in front of you, and playing with my attitude, I think it could be spectacular with things we do.
"Hopefully our attitude covers all the defense, just start getting contagious, just start spreading to these guys, and I believe it will. They've got their head on right. It's a great group of guys and they're ready to win."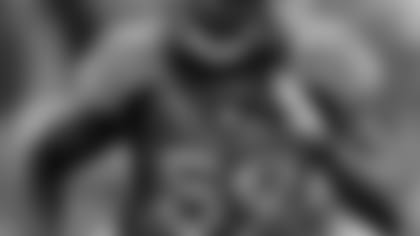 LB Danny Trevathan signed with the Bears on the first day of free agency a week ago Wednesday.


2) Trevathan is well aware of the Bears' linebacker legacy, which includes Bill George, Dick Butkus, Mike Singletary, Brian Urlacher and Lance Briggs.
"I don't think there's anybody that's played linebacker that hasn't heard about them," Trevathan said. "Just the great tradition of linebackers to come through here, and to be in the presence of where they were and to have my name right there, it's an opportunity for me to make the most of it. Those were some great players.
"Linebackers coming down hitting, that is my style. I know I have to go out there and feed off of them and make some plays."
Speaking of history, Trevathan said after Denver's Super Bowl win over the Panthers that the Broncos defense he played on last season was better than the famed '85 Bears.
Asked about that comment after he signed with the Bears, Trevathan said: "I was in the moment then. It's not my place to speak on that. I wasn't back there [with] the '85 Bears. But it's just an honor to be mentioned among names like that, a great defense like that. It's not my place to say where [the Broncos] fit, but it's my job to continue to play great and make my name available with those."
3) The 6-1, 240-pound Trevathan doesn't agree with those who view him as an undersized linebacker.
"It's an issue for everybody else, not for me," he said. "I believe it's the fight. They say I'm undersized, but I'm not. Seriously. I like that people keep saying it's something about me. But on film, I believe if you look at it seriously, you would never see weight being an issue. I love this game of football, and whatever I've got to do to keep doing it, I'm going to keep doing it."
4) After suffering three separate injuries to his knee that limited him to three games in 2014, Trevathan thought his NFL career was over.
He suffered bone fractures near his knee Aug. 12 in training camp and again in a Week 6 win over the Jets. He later sustained a dislocated knee cap in a Week 15 victory over the Chargers.
"I thought it was over because that was my third injury on that leg," Trevathan said.
The time he spent off the field rehabilitating his leg gave Trevathan a greater appreciation for the game as well as a different perspective on life.
"I stayed humble and hungry," he said. "In the world today, it's easy to get big-headed and get full of yourself and overlook everybody. I believe in treating everybody equally and playing ball and just loving the game of football. It's not going to last forever.
"When I had my injury, I thought it was over for me, but at the same time I wanted to get back. So I fell back in love with [the game] and I don't want that love to ever leave."