It's been 23 years since Marc Trestman first coached Rich Gannon and over a decade since they teamed up to help lead the Oakland Raiders to the Super Bowl.
But the two have remained close, so when Trestman asked Gannon if he wanted to spend the final day of minicamp with the Bears, the former NFL quarterback didn't hesitate.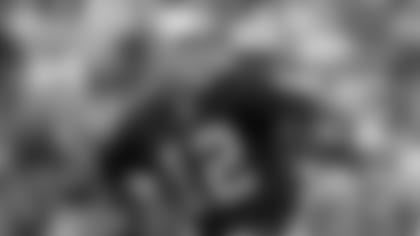 Rich Gannon was named NFL MVP in 2002 when he helped lead the Raiders to the Super Bowl.
After watching practice Thursday at Halas Hall, Gannon said that he would encourage Bears quarterback Jay Cutler to develop the same type of bond with Trestman.

"That relationship between the play-caller and the quarterback is absolutely vital and to get to know Marc and not only that but to be able to develop some trust," Gannon said.

"That's really important to be able to trust the guy on the other end, that he's got your back, and not only that but that he can trust you; in critical situations you're going to do the right thing. I think that's going to be really important in terms of how the Bears start the season and how they finish the season, that relationship between Marc and Jay."

Trestman was Gannon's position coach with the Vikings in 1990-91. The two reunited more than a decade later with the Raiders from 2001-03.

Oakland reached the Super Bowl in 2002 when Trestman served as offensive coordinator and Gannon was named NFL MVP after completing 67.6 percent of his passes for 4,689 yards with 26 touchdowns, 10 interceptions and a 97.3 passer rating.

On Thursday, Gannon shared his story with Bears players.

"I've left it up to the quarterbacks really to ask Rich the questions about his experiences and his journey, which was a long one and a diverse one," Trestman said. "He went through a lot of different ups and downs before he elevated himself to where he really finished his career. I thought it would give them good perspective and Rich agreed to do it, and I'm happy to see him here."

Gannon said that he would encourage all Bears quarterbacks to get to know Trestman on both a personal and professional level so they understand "why he's calling plays in certain situations and the fact that he's going to put you in a position to be very successful each week."

"I think all the good offenses that you're around and the good quarterbacks in the league, they've got that relationship with the play-caller," Gannon said.

"They trust him that he's going to do the right thing and also that Marc would trust Jay; that if he calls a play and it's not there that Jay's not going to not force the ball down the field. Jay's going to do the right thing: check the ball down or throw it away and put the team in a position where they've got a chance on second-and-10 rather than second-and-18 or a turnover.

"That's a big thing is to be able to have that trust and confidence in one another."

Gannon liked the sense of urgency he saw on the practice field.

"I was really impressed with the pace and the tempo of practice," Gannon said. "It was fast. It was up-tempo, very competitive, and that's kind of what I remember about Marc's practices. That's how we rolled. We played fast and we got great production and efficiency out of the offense, and I think that's what you would hope that Bears fans should anticipate this year."