The strong leadership skills the Bears have seen in new starting quarterback Mike Glennon were evident on the practice field Monday in Bourbonnais.
After the offense got off to a sluggish start, Glennon gathered his teammates together and urged them to play with a greater sense of urgency.
"I just felt like we weren't off to a good start," Glennon said. "Coming off an off day, sometimes it takes a little while to get going and I just thought it would be a good idea to get everyone together and pick up that energy because we weren't really good the first period. I thought we responded well after that."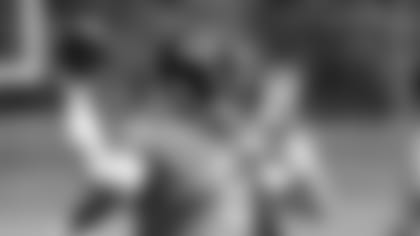 Quarterback Mike Glennon signed with the Bears in March after spending his first four NFL seasons with the Tampa Bay Buccaneers.


Glennon has focused on building relationships from Day 1. Shortly after he signed with the Bears in March, he asked for the cell phone numbers of every player on offense and some on defense as well as the photos and names of each person he would interact with at Halas Hall.
In the months that followed, Glennon organized practices at a local high school as well as group outings, including an excursion to Florida shortly before the start of training camp. The extra time the quarterback and his receivers have spent together has helped build cohesiveness.
"We're getting more and more on the same page," Glennon said. "I know where they're going to be, they know where I'm going to throw it and we have improved on that from OTAs until now."
The time together on the field also has helped Glennon learn what a diverse group of receivers can and cannot do.
"You kind of find out what everyone's niche is," he said. "I feel like our receivers are kind of that. We have some guys that are fast guys. Some guys that are big, physical guys. Some guys that are good in the slot. I think the coaches do a good job figuring that out. I feel like I've learned that as well about our guys."
Glennon and the No. 1 offense excelled in their most expanded "live" action this summer, orchestrating a nine-play, 60-yard touchdown drive during Saturday's Family Fest practice at Soldier Field. Glennon completed 5 of 5 passes for 53 yards including an 8-yard TD strike to tight end Dion Sims on third-and-three.
"It went well," Glennon said. "Guys made some good plays. Having our run game, I feel really good about it, and seeing it in more of a live format where guys are actually getting tackled, you can get a real feel for our run game, how good it's going to be this year. Outside of that, I thought guys made plays on the outsides. I just threw to the open guy and they were able to make some plays."
Glennon is eager to return to Soldier Field for Thursday night's preseason opener against the Broncos.
"It's kind of the first test of where we're at and what we need to work on," Glennon said. "It'll be good to go against the Broncos defense. That's a real defense; they're one of the best in the league. It'll just be great to go against an opponent and kind of see what we need to work on from there."
Asked what he hopes to accomplish in the exhibition opener, Glennon said: "Really just execute our offense in a real game situation. It'll be my first time playing with this offense, a lot of guys' first time. So just want to go out, do a good job moving the ball, score some points and just execute our offense."