Bears first-round draft pick Mitch Trubisky is pleased with the strides he's made since participating in his first NFL practice May 12 at the outset of rookie minicamp.
"I've made a lot of progress," Trubisky said Tuesday after the Bears completed their eighth of 10 OTA workouts. "I'd say I'm getting better every day. I'm getting a little bit more comfortable every day. I'm studying a lot. I've put in more work on this playbook than I've put into anything in my life and it's coming along great."
The Bears traded up one spot in the draft to select Trubisky with the second overall pick and plan to groom him behind veteran starter Mike Glennon, a free-agent acquisition who was signed in March after spending his first four NFL seasons with the Buccaneers.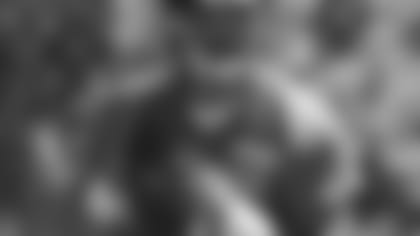 Bears rookie quarterback Mitch Trubisky looks for a receiver during Tuesday's OTA practice.


Trubisky told reporters Tuesday that since his arrival he's made the most progress learning the playbook and gaining a command of the offense.
Asked what has surprised him most, Trubisky said: "It wasn't really a surprise, but I would say the realization of how much time you actually have to put in to be an NFL quarterback, NFL player in general, taking care of your body, studying all day, all night, right before you go to bed."
"It's all about blocking out distractions and how good you want to be," he said. "It's all about how much time you want to put in. For me it's been a huge focus; block out everything else and just come here and do my job. It's been nice the only thing I have to worry about is football, so it's been a lot of fun."
Trubisky had never been to Chicago before the draft. But he knows all about the intense scrutiny he'll eventually face as the Bears' franchise quarterback.
"I love that," Trubisky said. "I've come to a place that's crazy about football, crazy about the NFL and takes a lot of pride in the city. That's who I am as a person. I feel like I fit in great. I'm here to help the team win. It's an exciting time. I'm very blessed to be in the situation I'm in. Now it's my job to go to work and do whatever I can for the team."
Trubisky has enjoyed the assimilation process, especially working with fellow quarterbacks Glennon, Mark Sanchez and Connor Shaw.
"We have a great quarterback room., a great quarterback coach [in Dave Ragone]," Trubisky said. "We're all in there together putting the hours in. They're helping me a lot, just getting me comfortable giving me tips on how to be a savvy quarterback with the operation and how to command the other guys. They're helping a lot."
Trubisky told reporters Tuesday that he had been working with the No. 3 offense but has taken second-team reps since last week after Sanchez was sidelined with an injury.
Trubisky operated primarily out of the shotgun at North Carolina. But he insists that taking direct snaps from center in practice has been a "seamless transition." There is one area that the 22-year-old is constantly working to improve, however.
"Probably in the pre-snap operation, just getting the line set, getting the protection right and just knowing everybody's job," Trubisky said. "I can throw the football and do all the stuff that comes natural. It's just mastering the offense and being in charge at the helm of the offense. That's where I need to continue to grow. That takes time. So I just keep coming out here and working on it and try to lead every day."
Trubisky intends to keep improving in the Bears' final two OTA practices Thursday and Friday and during next week's mandatory minicamp, which concludes the offseason program.
"I've seen growth from Day 1 to now," Trubisky said. "You feel like every day's the first day of practice, but now we're at Day 8 and I really feel like we're going back through the offense. Some of it's review, and I'm just going out there and it's more I'm playing; I don't have to think as much. I'm going to keep doing that, keep getting better and keep grinding. It's going to be a lot of fun."