After being part of the Bears offense the past six seasons, Devin Hester is confident that working exclusively on special teams will benefit him as a return specialist.
"It'll help out a lot," Hester said Thursday as the Bears concluded their three-day minicamp at Halas Hall. "It'll give me more time to pay attention more to special teams, from not only my position but as far as the other guys, what type of assignments they have."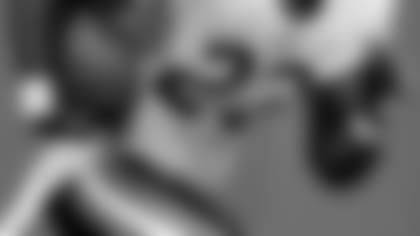 Devin Hester's 17 kickoff return touchdowns in seven seasons are the most in NFL history.
Selected by the Bears in the second round of the 2006 draft, Hester was a reserve cornerback as a rookie before playing sparingly as a receiver in 2007. His role on offense later expanded in 2008.

Focusing on special teams his first two years with the Bears, Hester set an NFL single-season record with five kick return touchdowns in 2006 before eclipsing it with six in 2007. He currently owns all-time league marks with 17 kick return touchdowns and 11 punt return TDs.

Asked Thursday whether it was difficult watching most of practice from the sideline, Hester said: "It kind of reminds me back in my rookie and second year where I was pretty much [only] a returner. When game-time came I was fresher and I was able to [be more explosive].

"It's not been stressful. I'm enjoying myself, having fun with the special teams guys. Robbie [Gould] and Patrick [Mannelly] and those guys are pretty cool to hang out with. So I'm going to add to my collection of new friends on the team."

Hester's outlook has improved immeasurably since he expressed frustration with his role and the firing of coach Lovie Smith immediately following the 2012 season. At the time, the Miami product told reporters that he might consider retiring or seek a fresh start via a trade.

Four months later, Hester is excited about working with new head coach Marc Trestman and veteran special teams coordinator Joe DeCamillis.

"These guys coming in are bringing a high intensity to this team," Hester said. "It's a new vibe, new coaches. We all know that. But at the same time they bring a different mentality to the game and it seems like it's going to bring out the best in us."

When Hester was approached about playing solely on special teams, he embraced the idea.

"[The coaches] want to see me do good and whatever it takes to bring the special teams back to the return game that we used to have, they want that," Hester said. "They told me: 'This is your passion. We know what you're great at. Let's get it back to where it was.'"

Even before joining Trestman's staff, DeCamillis was familiar with Hester, having faced him three times as special teams coordinator with the Jaguars and Cowboys.

"He's got great speed, great acceleration, has good vision and is just dangerous," DeCamillis said. "The other thing about it was and it's continued here is it's a good group blocking for him. You've got to open holes up for whatever returner it is and we've done that in the past and want to keep doing that obviously forward."

Hester covered punts and kicks during minicamp and could ultimately be employed in that role in addition to his return responsibilities.

"He's definitely going to be fresher to do those things and that's something that we're evaluating right now," DeCamillis said. "He's still working on all those things. He'll be working on all the cover teams and he'll also be working some other things for us too. He's a great weapon and we want to try to use him as much as we can."

Hester's blazing speed makes him an intriguing option as a gunner on punt coverage.

"The biggest thing about a great gunner sometimes is the guy that can get there the fastest," DeCamillis said. "We had a guy in Denver a long time ago, he was an Olympic sprinter named Sam Graddy. Sam wasn't the best tackler in the world, but he sure caused a lot of fair catches. So hopefully we can expand his role and see what happens."

Hester smiled when asked about the possibility of playing gunner this season.

"We'll see," he said. "It'll be fun. It's something I haven't done in a while, but at the same time I'm a team ballplayer and wherever these guys need me that's where I'm going to fit."