The most prolific return specialist in NFL history is confident that he will one day follow former teammate Brian Urlacher into the Pro Football Hall of Fame.
During his retirement press conference Monday at Halas Hall, former Bears star Devin Hester said that he feels he has "a good shot" at being voted into the Hall.
"Every athlete wants to be in the Hall of Fame," Hester told reporters. "If there's one out there who says they don't really care about it, then they're playing the wrong sport. I do feel I have a good shot at it."
No NFL player has been voted into the Hall of Fame based primarily on what they've accomplished as a return specialist. But no return specialist has ever accomplished what Hester did. During his eight seasons with the Bears, he became the NFL's all-time leader with 18 kick return touchdowns and 13 punt return TDs.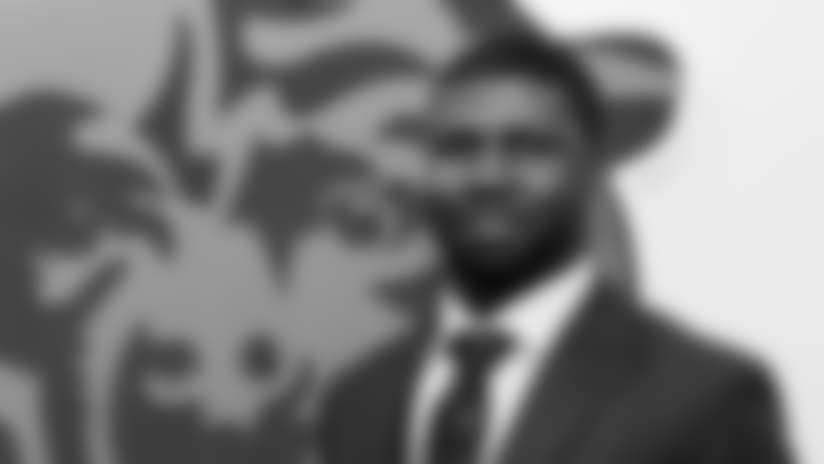 Devin Hester poses for a picture during his retirement ceremony.


"I don't really look at it like, 'Will he make it as [the first] return man?'" Hester said. "Sometimes you've got to put guys in the Hall of Fame for being the most dangerous person out there on the field."
Bears chairman George H. McCaskey agrees with that assertion, saying: "We're confident that in time the selection committee will do the right thing and have Devin take his place among the game's immortals in Canton."
Picture this: Hester and former running back Matt Forte were presented with large framed photographs of their most memorable plays during their retirement ceremony Monday.
Hester, of course, chose his 92-yard touchdown return of the opening kickoff in Super Bowl XLI, a play that McCaskey described as "arguably the most exciting 14 seconds in Super Bowl history."
Forte selected his 50-yard touchdown run in his very first game in a 29-13 win over the Colts in Indianapolis in the 2008 season opener.
"A lot of you probably can't see it because my back is turned," Forte said after watching a highlight of the play. "But when I got to the end zone I was just screaming. I basically was just saying, 'Oh my God, I can't believe I just did that.' It was crazy."
Good company: Forte ranks second on the Bears' all-time list behind Hall of Famer Walter Payton in rushing yards (8,602), receptions (487), receiving yards by a running back (4,116), yards from scrimmage (12,718), 100-yard rushing games (24) and games with at least 150 yards from scrimmage (25).
"Even when I was playing here, I had time to reflect on that and even then given how great Walter Payton was it just didn't seem right that my name was right there next to his," Forte said. "It's just kind of surreal to me that my name is right there with him in this organization. It lets me know that the hard work you put in long enough will pay off for you."
Crown them: Hester said that his most memorable play in a regular-season game was his 83-yard punt return touchdown with 2:58 remaining that gave the Bears a thrilling 24-23 comeback win over the Arizona Cardinals on Monday Night Football on Oct. 16, 2006.
The Bears trailed 20-0 at halftime and 23-3 late in the third quarter before rallying for the stunning victory that improved their record to 6-0. The 2006 Bears ultimately won the NFC championship, advancing to the Super Bowl.
"That game there was the key point to our success in that 2006 season," Hester said. "The way we fought back, we didn't give up. We really saw the true character of what type of team we were that year and by proving ourselves and coming out with a 'W' that game really showed us that we were champions."