Former Bears fullback Jason McKie will host the second annual "Tee-Up" Celebrity Golf Benefit and Dinner Gala June 14-15 at the Lincolnshire Marriott Resort.
The event will benefit the Jason McKie Foundation and Operation Homefront Illinois. Launched in 2008, McKie's foundation strives to make an impact in the lives of families of soldiers by providing educational scholarships to children and spouses affected by a loss or severely injured parent or spouse. Operation Homefront provides emergency financial and other assistance to the families of service members and wounded warriors.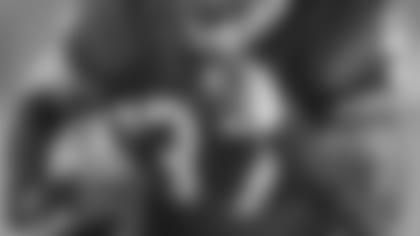 Fullback Jason McKie played seven seasons with the Bears from 2003-09.
McKie grew up in a military family, living all over the world. His father, Nevil, spent 21 years in the Air Force. During the Sept. 11, 2001 terrorist attacks, McKie's dad escaped from his Pentagon office uninjured after an airplane crashed into the building.

The benefit will begin next Friday at 6:30 p.m. with a dinner gala/comedy show that will include silent and live auctions. The golf tournament will then be held on Saturday.

Current and former Bears expected to attend include Anthony Adams, Jerry Azumah, Jason Davis, Rashied Davis, Matt Forte, Brian Glasgow, Tommie Harris, Devin Hester, Tim Jennings, Johnny Knox, Steve Maneri, Emery Moorehead, Adrian Peterson, Mike Richardson, Charles Tillman, Matt Toeaina, Nathan Vasher, James "Big Cat" Williams, Otis Wilson, Garrett Wolfe and Major Wright.

"I am very grateful for the support of our sponsors, volunteers, my wife, family and friends who have helped make this event possible," McKie said.

McKie appeared in 87 games with 46 starts over seven seasons with the Bears from 2003-09. He rushed for 84 yards and three touchdowns on 29 carries and caught 67 passes for 357 yards and three TDs.