Matt Forte voiced his opposition Sunday to a proposed new rule that would prevent ballcarriers from initiating contact with defenders by using the crown of their helmet in the open field.
At the time, the Bears running back wrote on his Twitter account that "the proposed rule change for running backs might be the most absurd suggestion of a rule change I've ever heard of."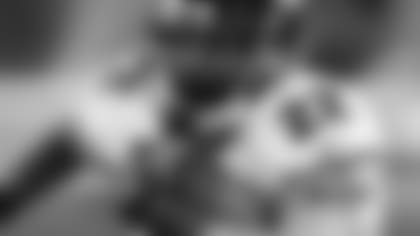 Bears running back Matt Forte is opposed to a new rule that was passed Wednesday.
When the measure passed Wednesday at the NFL owners meetings in Arizona, Forte predictably was not happy. He took to Twitter and wrote: "Wow, so they passed that rule. Last time I checked football was a contact sport. Calling bank now to set up my lowering the boom fund. Guess I'll get my fine money ready. Next year they'll probably be a no jumping over defenders rule."
Violating the new rule, which also applies to defenders initiating contact with ballcarriers, will draw a 15-yard penalty and a possible fine. Rams head coach Jeff Fisher, a member of the NFL's competition committee, was asked about players being concerned that the penalty would be called too frequently.
"It is not going to be over-officiated," Fisher said. "The key thing here is you can deliver a blow with shoulder, with face, with hairline; it is just deliberately striking with the crown [that's been outlawed.]
"The running back has an opportunity to protect the football, lower the head, lower the shoulder, as long as he doesn't load up and strike with the top of the helmet. That is also the case with a defensive player. This is not going to change the game, it is not going to be over-officiated. We are just protecting the players against themselves."
The measure reportedly passed 31-1 with only the Bengals voting against it.
"The membership was really, really excited," Fisher said. "One of the few times that you have heard people clap. This is a very important step in our continuing efforts to emphasize player safety. Our game is safe and has been getting safer over time. The players' habits, their reactions, their responses to rule changes, you see it on the field. This is just another step in that direction.
"Some of the discussions we had in the last few days was how it was going to be officiated, how is it going to be coached - those type of things. Every time we make a change like this, there are adjustments to be made and so I think this is a huge victory for the National Football League."