Ever since he attended Bears games at Wrigley Field as a kid, George McCaskey has been a huge fan of Hall of Fame running back Gale Sayers.
That's why it was so difficult for the Bears chairman to read a recent article in the Kansas City Star newspaper that revealed Sayers is suffering from dementia.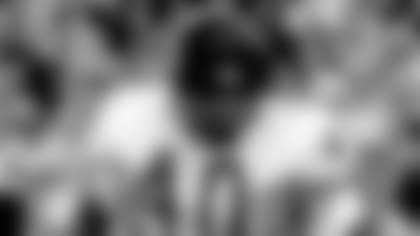 Gale Sayers scored 22 touchdowns in 1965, the most in a single season in Bears history.


"It was beautifully written and powerfully written, and it was heartbreaking," McCaskey said. "Gale has been one of the all-time greats. We love him and his family. Bears fans of a certain generation remember Gale as an electrifying performer on the field and a gentleman off the field. Even if you're not a football fan, so many people remember 'Brian's Song' and that beautiful story."
Sayers was selected by the Bears with the fourth overall pick in the 1965 NFL Draft out of Kansas. He was voted Rookie of the Year after scoring 22 touchdowns, including an NFL record-tying six TDs in a 61-20 win over the San Francisco 49ers.
His career was cut short by a knee injury. But Sayers set 23 club records and seven NFL marks and was voted to five Pro Bowls in seven seasons. In 1977 at the age of 34, he became the youngest man ever inducted into the Pro Football Hall of Fame.
Forty years later, Sayers is one of nearly 50 million people suffering from dementia.
"It's difficult to see," McCaskey said. "But we're hoping that the research that the Bears and other NFL teams are funding will lead to advances in the area of dementia not just for superstars but for others who have played the game. And not just for football players. This is a debilitating force in society. I know there's a lot of research going on at a lot of levels and we're hoping we can do some part to get on top of that."
Moving forward, McCaskey will continue to root for Sayers as he did decades ago at Wrigley Field.
"As a player I remember if we were ever down by seven, it was always, 'Come on, Gale, take that kickoff back.' Or 'Break that run. Get us back in the game,' McCaskey said. "He was one of the most electrifying runners in NFL history, and a threat as a runner, as a kick returner, as a punt returner, even as a passer.
"Every time he got his hands on the ball, you never knew what was going to happen. Usually it was good. Off the field, like I said, the story that was told in 'Brian's Song,' I think speaks well to the measure of the man."