Having opened two of the last three football seasons as a high school coach, Bears quarterback Josh McCown appreciates each and every chance he gets to play in an NFL game.
The 34-year-old, who has performed very well in place of the injured Jay Cutler, will make his fourth straight start and fifth of the season Monday night against the Cowboys.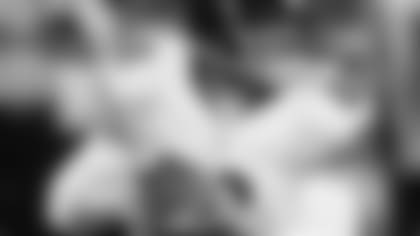 Bears quarterback Josh McCown has passed for 707 yards with four touchdowns and one interception in his last two games.
"One of the things we say all the time is, 'Don't let familiarity rob you of your joy,' McCown said. "So I think just not getting comfortable or taking any of these games for granted for me is the key.
"I appreciate being out there and if you appreciate being out there, you're going to put your best effort forward because you don't know when it's your last time. That's my mindset going into these games is I never want to get too comfortable. The minute you say you've got it, you'll be on your way out of here. It's definitely with an appreciative attitude that I take the field and enjoy playing."
Appearing in the last six games, McCown has completed 65.2 percent of his passes for 1,461 yards with nine touchdowns, one interception and a 103.6 passer rating that ranks seventh in the NFL.
"Josh has continued to impress and continued to run the offense and be effective," said offensive coordinator Aaron Kromer. "We hope that can continue on throughout this game and into the future. He's handled the offense. He does a good job of seeing the defense and knowing where to go with the ball, and that's probably his best attribute."
Consistency also ranks near the top of that list. McCown has posted a passer rating of at least 90 in all six games he played this season while topping 100 in four contests. In road games in St. Louis and Minnesota the last two weeks, he passed for 707 yards with 4 TDs and one interception.
"You kind of go into it expecting [McCown to perform well] and then it's continued to happen over and over and over," Kromer said. "It's pleasing to us and we've got to keep working hard. He works extremely hard at it. He's in the office constantly. He's there late. I don't know if he ever goes home. So I think that makes a big difference."
McCown believes that preparation has been the key to his consistency this season.
"It's the way we go about every day," he said. "The coaches prepare us, we work as players together, and so for me it's just functioning within what's been set up for us to do and just trying to do my job and make the plays that are there to be made. That's really it.
"It's the guys around [me]. It's the play calls. It's the preparation. So it's a number of things. If you put the work in, you've put yourself in a chance to have some success and play some good ball."
Not knowing exactly how long Cutler would be sidelined with a high ankle sprain he sustained Nov. 10 in a loss to the Lions, McCown has never looked past his next start.
"I understood the kind of pain he was in, but I also know how tough the guy is," McCown said. "So for me it's just been week-to-week. This week, play the best I can in this game and then move on to the next week and see what happens."
McCown concedes that he doesn't recover as quickly from games as he did a decade ago. But he lauded the Bears training staff for ensuing that everyone is ready to play.
"It's definitely different playing at 34 than it is at 24, 25 or whatever," McCown said. "But just the approach in the offseason and all the things we do in the weight room has really helped.
"[Center] Roberto Garza's an older guy like me. He's been doing it week-in and week-out for a lot of years. That's part of it and you deal with it, but I feel good right now and I'm thankful for that."