INDIANAPOLIS – General manager Ryan Pace intends to address some of the Bears' most pressing needs in free agency, but he's not going to be reckless about it.
"There is a delicate balance," Pace said this week at the NFL Combine. "There's a balance between being aggressive and being decisive but being responsible. You can always recover from the player you didn't sign; you can't recover from the player that you signed at the wrong price, and I think we've got to be conscious of that."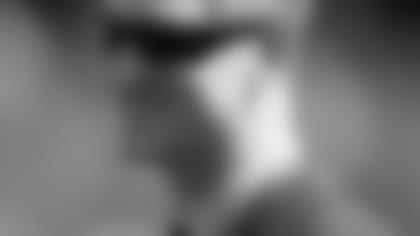 Bears general manager Ryan Pace is gearing up for free agency, which begins Thursday.


NFL teams can officially begin to negotiate with free agents at 3 p.m. Tuesday but can't finalize contracts until 48 hours later at 3 p.m. Thursday.
Last year the Bears agreed to deals with inside linebacker Danny Trevathan (Broncos) and right tackle Bobby Massie (Cardinals) on the first day of free agency and signed inside linebacker Jerrell Freeman (Colts) and defensive end Akiem Hicks (Patriots) a few days later.
"Ideally in free agency we're addressing most of our needs to allow the draft to be best-player-available, which increases your odds," Pace said.
Pace works with director of football administration Joey Laine to determine a value for the free agents the Bears are interested in and they don't exceed that number, even though that's something that Pace acknowledges can be a challenge.
"We have parameters set up for each guy, kind of what we expect it's going to get to," Pace said. "We have to know when we're going north of that number and when we might need to back away, which can be hard, being honest, because you're competitive and you visualize certain guys on your team. But once it goes north of a number, you've also got to be responsible and disciplined."
Prior to joining the Bears as general manager in 2015, Pace spent the previous 14 seasons working in the Saints personnel department, including six years as the club's director of pro scouting.
"Coming from New Orleans, my background had always been more in pro scouting," Pace said, "so I've always been very comfortable in free agency and kind of understanding that free agency is dangerous. You're stepping through landmines and you've got to be careful you don't step on the wrong one. A lot of times these guys are available for a reason, so you have to sort through that. But I'm comfortable in free agency just because that's more of my background."
Pace believes in signing free agents who are still ascending players rather than veterans in the twilight of their careers. When they joined the Bears last year, Trevathan was 25 years old and Massie and Hicks were 26.
"We're looking to set this thing up for long-term success," Pace said. "You've got to be careful not for these quick fixes that sometimes won't work out. You pay an older player a lot of money, sometimes that doesn't work. We've got to be conscious of that. But I also think there's value in sprinkling in some vets with our young team. There's kind of a mixture.
"But I'm careful; the short-term, quick fix a lot of times doesn't work out. So we're more into building this the right way through younger talent."