Bears general manager Ryan Pace discussed several key topics in an interview with Jeff Joniak Sunday morning on the WBBM Newsradio 780 AM and 105.9 FM pregame show.
On Jay Cutler being placed on injured reserve and his future with the Bears:
"Really the last two weeks it's an injury we tried to work through, whether it was rest or several different forms of treatment. The one thing about Jay—and I know I've said this before—is he's tough, he's a fast healer, so we didn't want to count him out just yet. But as time went by, it just became apparent that surgery was probably the best option, so that's the route we've gone. I understand the questions on Jay and I get it, [but] there's a time and place for that. We still have five more games to go in the season, so we're really not in position to discuss that right now. But the one thing I do want to stress is his toughness and his perseverance through these injuries. Unfortunately, he needs the surgery. But I'm sure he'll overcome."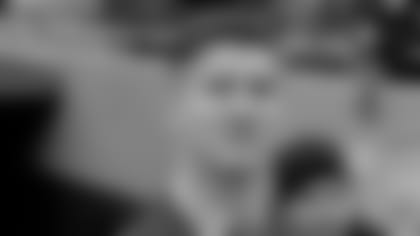 Bears general manager Ryan Pace discussed several key topics in an interview Sunday morning.


On Matt Barkley's performance last Sunday against the Titans:
"There were a couple things that stood out with his performance, especially in the second half once he settled down. First, the moment wasn't too big for him. He played with calm and confidence, and I thought he was extremely accurate down the stretch. He gets the ball out quick, played with good rhythm and instincts. Again, he battled through some adversity in the first half with those turnovers. But I think his performance was solid, especially down the stretch and I think another week with the starting offense will only benefit him."
On the importance of Kyle Fuller returning for evaluation purposes:
"I think it's important. It's been a long time since we've seen a fully healthy Kyle Fuller. He's a high draft pick who has a lot of talent and he plays a position where we could definitely utilize his skill set. I know he's worked hard. He's anxious to get back on the field. But at this point we just need to see consecutive good days put together before we activate him."
On whether he has any concerns about all the dropped passes against the Titans:
"Honestly I think we were playing a lot of different receivers last week and a lot of them were in roles that they hadn't been in before, playing more offensive snaps than they've played in the past. I did like the response of our team. That was a hard loss. You look at a team in a moment like that and see how they respond in the locker room and the week afterwards and honestly there's no finger pointing. There's none of that going on. Everybody's very supportive of each other. Curtis Johnson I think is one of the top receivers coaches in the league. I think our guys will respond favorably."
On Bears coaches having reserves ready to play to fill in for injured starters:
"No doubt. We expect to win. There are no moral victories, and we talk about that. We have a lot of injuries and so did a lot of teams. But I think the fight and the grit in our guys to come back late in the game last week … ultimately it's all about winning football games and I get that … but you do appreciate that, starting with the goal-line stand and fighting back late in the game. I think it says a lot about the character and the makeup of the team right now."
On 49ers first-round draft pick DeForest Buckner:
"He's an ideal fit for that 3-4 defensive end. He's 6-7 in height. He's got excellent arm length and you see that with his strength and the ability to separate and shed from blocks. As a rusher they move him around some. He'll play inside. For a guy that's as tall as he is, he's disruptive because he gets up the field quick and he can penetrate into the backfield. There's a reason why he went that high in the draft, and it'll be a tough matchup."