Bears general manager Ryan Pace previewed Sunday's opener against the Packers and discussed other topics with Jeff Joniak on WBBM Newsradio 780's pre-game show.
On changing the culture in the Bears organization:
"From the moment we got here our goal was to build a smart, tough, competitive team. Really that started with the coaches we've hired. But we've added players that fit into the traits and we'll continue to add those type of players. These Bears are going to be a smart, tough, competitive team going forward and we're excited for it to unfold."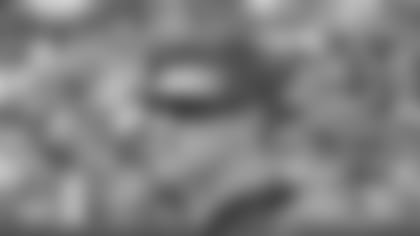 General Manager Ryan Pace
On what he's eager to see in the season opener:
"I want to see how we respond against one of the better teams in the league in the regular season. Coach [John] Fox always says there's two types of pressure: pressure you feel and pressure you apply. I want us to be the team that's applying pressure with a competitive group of guys, which I know we have."
On what he's been most impressed with since OTAs:
"I've been impressed with just how quickly everyone's grasped our new schemes and really that's a credit to our coaching staff."
On coaches saying the Bears will fear no one:
"When you come somewhere new, especially somewhere that hasn't had recent success, you have to change the culture. So when you hear things like that I think it's a sign of cultural change and that starts with our leadership. It really starts with coach Fox kind of implementing that message."
"We're excited. I think we've seen steady progress from those players. Sure, we understand there will be some growing pains as you're playing young rookies. I think we've aided their development through our offseason program and through training camp. ... But now you get to a point where I think it's necessary sometimes you've got to throw these young guys into the fire and they'll respond from that."
On the Bears being a team that opponents don't like playing:
"I think it's by playing physical and aggressive. That's playing within the rules, but that's created by us having that mentality as a team and then it's on us as a scouting staff to bring in the right kind of players that fit that mentality."
On whether that can happen immediately:
"We've added some players right now that definitely bring that mentality. Guys like Pernell McPhee come to mind. And I think our coaches can help push that. Over time we'll continue to add more and more players, but I think you're going to see a difference."
On ending the Packers' success at Soldier Field:
"Playing well at home is imperative. Playing well at home against a division opponent is even more important. We need to build that momentum. We need to establish that type of atmosphere. There are stadiums we can think about throughout the NFL that are difficult venues to go play in. But the only way to create that loud environment is for us to win games and give our fans something to cheer about, and that's our goal."