Jordan Palmer hopes to stick around. But regardless of whether the quarterback earns a spot on the Bears' 53-man roster, he had a blast in Thursday night's preseason finale against the Browns.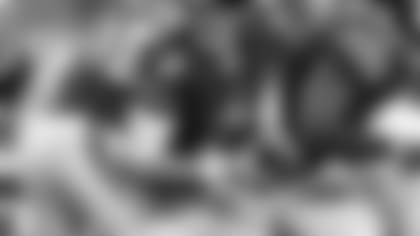 Playing the first half, Palmer completed 11 of 17 passes for 111 yards with one touchdown and a 102.8 passer rating.
Playing the first half, Palmer completed 11 of 17 passes for 111 yards with one touchdown and a 102.8 passer rating. He sustained a 16-play, 69-yard touchdown drive by completing seven straight passes for 62 yards including four that converted third downs.
"It was a lot of fun," Palmer said. "I think that's the best word for the night for me. I've been in this situation before where I'm playing potentially my last game. It's not about throwing for a certain amount of yards, a certain amount of touchdowns. I said that all week. It's about finishing drives off, enjoying it."
Palmer signed with the Bears Aug. 17 after third-string quarterback Matt Blanchard broke his left hand. With starter Jay Cutler and backup Josh McCown being held out of Thursday night's game, Palmer was given a golden opportunity to show what he could do.
"I prepared for this game as much as I've ever prepared for a game," Palmer said. "A big portion of that is given the circumstances. So it was a lot of fun to go out there and feel like we moved the ball and did some good things."
Palmer entered the game not knowing whether he even had a chance to earn a roster spot with the Bears.
"Nobody came up to me and said if you play well you're on the team, [or] if you don't, you're out," Palmer said. "So I have no idea. It allowed me to put everything into two categories: the stuff that I need to focus on and everything else is noise. So it allowed me to just kind of turn off the noise and just focus on moving the ball and making good decisions."
Palmer won't know if he earns a roster spot until Friday when the Bears are expected to announce their final cuts.
"It's not as tough as you think," he said. "I have a business back home [in California]. I have a full-time job. I coach kids. Ironically, this is how much I thought I was done playing ball—my wife and I leave for Europe next week. We've been putting it off the last couple years. I'd love to cancel that trip.
"If I do get an opportunity to be here, I'm going to find a way to be needed and contribute and help Jay be the best quarterback that he can be, and help these receivers get better. I've been in that position. I've been a three, I've been a two. I feel very confident about my ability to add value to a team in either of those positions, so I would love that opportunity. But [if it doesn't happen] by no means is life over. I just embrace the opportunity of being able to play."