All of the Bears rookies beat the odds to reach the pinnacle of their sport. But none of them traveled a more interesting or unusual path to the NFL than Andy Phillips.
The undrafted kicker is a 28-year-old married father of two young boys who was a world-class downhill ski racer. He didn't play football until walking on at the University of Utah after serving a two-year Mormon mission in Norway.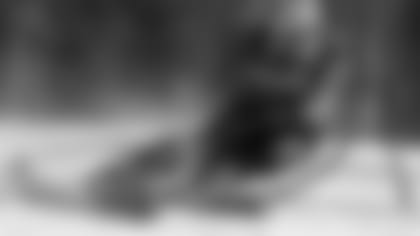 Andy Phillips was ranked second in the world in slalom at the end of the 2008 sking season.


"My dad threw me on skis at two years old at a local resort, Alta, and I had two older brothers that I was chasing my whole life down the hill," Phillips said. "It was something that I fell in love with."
Phillips started ski racing at the age of five, and by the time he was 10, it was evident that he possessed a special talent. At 12, he won his first international competition, besting an elite field in Vancouver.
"It was a really cool opportunity to see where I stood against the world and I ended up winning giant slalom," Phillips said. "It was crazy. My dad still has the picture. I'm up on the podium and two Norwegians finished second and third. They're lower than me, but they're both still taller than me. So just to give you a little perspective, I was going against monsters."
Phillips earned a coveted spot on the U.S. ski team and closed the 2007-08 season ranked second in the world in slalom. He appeared destined to compete in the 2010 Winter Olympic Games in Vancouver, but instead chose to step away from skiing and serve a two-year mission in Norway.
"It was something I actually didn't think I would do my whole life," Phillips said. "But my oldest brother went to Germany and spent two years there doing service and he was very influential in my decision.
"Ski racing was everything that I put my heart into, but at the same time I needed to develop maturity and leadership. So I saw the mission not only as an opportunity to develop my skills away from the sport, away from my family, away from home and mature that way but also an opportunity to go out and serve people, learn a new language and live in a different country."
The decision to stop pursuing what Phillips described as a lifelong dream of competing in the Olympics wasn't an easy one.
"I really had a good shot at being one of the top guys in [slalom] in Vancouver, so it was tough," Phillips said. "But at the same time it was a decision that impacted me in a very positive way and kind of made me realize that there's a lot more to life than sport. It put a lot of things into perspective for me."
The experience in Norway was everything that Phillips expected and more. On a typical day, he'd work out early, study the gospel and the language in the morning and then volunteer in the community in the afternoon.
Phillips can speak fluent Norwegian and keeps his skills sharp by listening to podcasts and even talking to himself in the language.
"If I feel like cursing, sometimes I'll say it in Norwegian to myself," Phillips said with a laugh. "The cool thing is there are a lot of Norwegians on the ski team at Utah, and I would speak with them probably twice a week. My phone is in Norwegian; so is my computer. I'm that crazy person in the car that's talking to themselves. I had a 20-30-minute commute to class at Utah, so sometimes I would pick a topic and talk about it in Norwegian to myself."
It didn't take Phillips long to master the language, but understanding the different dialects was challenging.
"Norwegian, grammatically, is not an extremely difficult language to learn," he said. "But there are different accents. Each city has its own accent. If you're on the west coast in Norway, you scar your 'R's in the back of your throat. In Oslo, it's more posh; you roll your 'R's. It's a very tonal language."
After completing his mission and heading back to Utah, Phillips returned to ski racing. But he tweaked his back—requiring two months of rehab—and ultimately decided to step away from the sport again, this time permanently.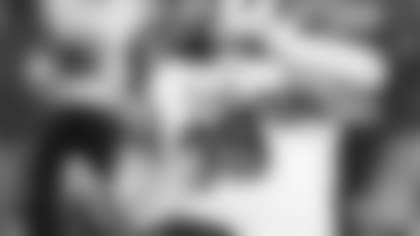 Andy Phillips made 84 percent of his field-goal attempts at Utah while becoming the school's all-time leading scorer with 427 points.


Wanting to further his education and find a new athletic endeavor, Phillips first considered walking onto a college soccer team. He grew up playing the sport, which was ingrained in his family; his father and sister played at BYU, while his two brothers played at Whitman College in Washington.
But just like the slalom skier he was, Phillips quickly changed course.
"College football is something that's pretty big in Utah just because we don't have an NFL team," he said. "I was watching a couple games and saw some field goals that were missed and thought, 'I know I can do that.' And at that point I had a work ethic from ski racing and my mission and realized if I put in the time and was serious about it I could accomplish what I wanted to."
Phillips decided to try the sport after drilling a 53-yarder to beat his brother in a field-goal kicking competition on Thanksgiving.
"They were ugly field goals; just line drives," Phillips said. "But at the time we thought we were doing it right."
Phillips told a friend that his New Year's resolution was to earn a roster spot on a Pac 12 football team, and that's exactly what he did as a walk-on at Utah.
After spending a redshirt season in 2012 learning his new craft, Phillips won the job in 2013 and served as Utah's primary kicker for four seasons.
A four-time All-Pac 12 selection and four-time Lou Groza Award semifinalist, Phillips made 84 percent of his field-goal attempts and set school records for field goals made (84), field goals attempted (100) and points scored (427).
Phillips feels that his experience as a ski racer helped him excel as a kicker and sees similarities between the two endeavors.
"Ski racing is so individual; field-goal kicking is also very individual," he said. "Obviously you need your line, you need your offense to get you into field-goal range, but when it comes down to it, it's fundamentals and it's in your head, and ski racing is the same way.
"It's a physical sport. But if you fall in one race, you have to be able to get up the next day and perform and get that out of your mind. It's the same thing in kicking. If you miss a field goal, you've got to have the memory of a goldfish and perform under pressure.
"In ski racing, you're flying down the hill at 80 miles per hour and you have to make all these small tactical decisions on the fly. Your reactions could cost you hundredths of a second, which is what you win races by. Translating that to football, you look at a hold and see it's just slightly off or there's wind and you have to make all these little calculations that people don't think about."
Phillips is determined to earn a roster spot with the Bears, but understands that nothing is promised. He has enjoyed working with fellow kicker Connor Barth, holder Patrick O'Donnell and long-snapper Patrick Scales.
"I'm going to fight and put everything I have into this opportunity," Phillips said. "I'm grateful for the time that I've been able to spend with our specialists. They've been extremely open to me asking questions.
"I kind of see this opportunity with the Bears as whatever I can do to make the Bears stronger, whether that's winning the job, whether that's pushing Connor, I'm just here to try to make the organization better.
"The brutal truth of this game is sometimes you can do everything right and not end up where you want to be. This is where I want to be absolutely, here in Chicago. But if things don't work out the way that I [hope] they will, I'm going to keep working my tail off and hope other opportunities come."