Former NFL general managers Bill Polian and Ron Wolf were both inducted into the Pro Football Hall of Fame in 2015. But that's not the only thing they have in common.
In recent days, the two men have separately praised Bears general manager Ryan Pace for trading up in the first round of the draft to select North Carolina quarterback Mitch Trubisky with the second overall pick.
Polian helped the Bills reach four Super Bowls and the Colts advance to two, winning one. Appearing on "The Waddle and Silvy Show" on ESPN 1000, he called the Bears trade for Trubisky "a stroke of genius."
"The Bears kept quiet," Polian said. "The Browns told the world that they were going to take [Myles] Garrett and trade back up for Trubisky assuming no one else would do it.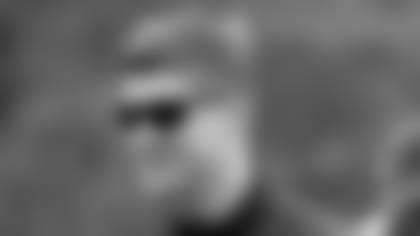 Bears general manager Ryan Pace has traded up in the first round each of the last two years to draft Leonard Floyd in 2016 and Mitch Trubisky this year.


"The Bears kept quiet. They talked with San Francisco, they made a deal and boom, they took him at the very spot that Cleveland could have had they made a deal with San Francisco and assured themselves of both guys.
"I thought it was just tremendous of Ryan Pace. Great move, great organizational move, great discipline in terms of keeping things quiet and staying out of the press. Bottom line: Great, great move. That's what general managers are paid to do. That's draft management at its best."
The Bears traded up from No. 3 to No. 2 in the first round to take Trubisky, the top quarterback on their draft board. The deal cost them third- and fourth-round picks this year and a third-rounder next year.
"[Trubisky] has the most ability of anybody that came out in the draft this year," Polian said. "The most natural ability. The most natural thrower. He's a good athlete, probably a superior athlete. He can use his feet to get out of trouble and do things in the pocket. He's a pretty accurate thrower."
The fact that Trubisky started only 13 games in college is no longer as big of an issue as it would have been when Polian was a general manager.
"The rules have changed," Polian said. "The idea that Bill Parcells put forth, which I certainly subscribed to, that you've got to have a quarterback with 30 starts and a 70 percent winning percentage and all that kind of stuff is long gone.
"Now quarterbacks are so scarce that Andy Reid traded up to the 10th pick in the draft to get a project. So that's just the way it is. Those are the rules and you have to play by them. And so good for Ryan Pace and George McCaskey and the Chicago Bears. Terrific job."
Wolf, who helped the Raiders win two Super Bowls and the Packers one after trading for Brett Favre, spoke about the Bears trade to the Chicago Sun-Times.
"I admire anyone with the gumption to [do that]," Wolf said. "If they have the conviction, which they obviously do, that this is their savior … you go and get him. It takes intestinal fortitude and [Pace] displayed that. He has a belief in the player. And not only Pace, but the other people must be in line with that, too. If that's your guy, you go do it."
"You've got to give credit where credit is due. They thought enough of [Trubisky] and got him. Lord knows they needed a quarterback, so they got one."