Given the wholesale changes the Indianapolis Colts made during the offseason to their roster and coaching staff after stumbling to a 2-14 record in 2011, preparing for Sunday's season opener has been a challenge for the Bears.
It's difficult to know exactly what to expect from a team with a new head coach, new schemes on offense and defense and 28 new players on its 53-man roster.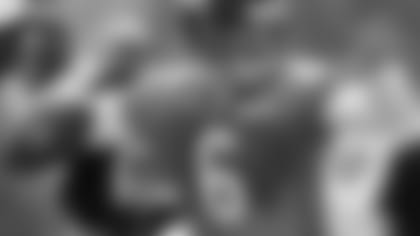 Jay Cutler and the Bears will open the season Sunday against the Colts.
"It's not the easiest thing," said quarterback Jay Cutler. "You are kind of doing educated guesses. You are looking at some stuff in the past that coaches did with other teams and what they did successfully last year as a Colts organization, so you kind of have to mix and match your film."

Cutler will face a new 3-4 defense that is similar to the scheme first-year Colts head coach Chuck Pagano operated last season when he was the defensive coordinator of the Baltimore Ravens. In the new system, perennial Pro Bowl pass rushers Dwight Freeney and Robert Mathis both have moved from defensive end to outside linebacker.

"I think ideally if they had to pick they would rather have their hand on the ground 90 percent of the snaps," Cutler said. "Going to the 3-4 is a little bit different for them.

"[But] I think the defensive coordinator and their head coach being a defensive guy, they're going to be smart. They are going to put them in positions where they're going to be blitzing off the edge. They're going to limit the amount of times they put them in coverage."

Even though Freeney and Mathis are lining up in new spots, the Bears will be cognizant of where the two veteran pass rushers are at all times Sunday at Soldier Field.

"Both of those guys can make plays and both of those guys have to be accounted for," said offensive coordinator Mike Tice. "They're not on the field every play, so you have to be intelligent with some of the things you do and aware of when [they're in the game] and where they are. They can still rush the passer, I promise you."

The Bears have studied tape of not only the Ravens under Pagano but the Steelers given that new Colts offensive coordinator Bruce Arians held the same position with Pittsburgh from 2007-11.

"You have to read between the lines a little bit and you have to look at what's the bloodlines of the coaches that are there and where have they cut their teeth and what kinds of schemes have they been in," said Tice, who is preparing for his first game as Bears offensive coordinator. "You have to have a little bit of foresight you hope and guess right and then be able to adjust on the go."

The most significant personnel move the Colts made during the offseason was replacing future Hall of Fame quarterback Peyton Manning after more than a decade as the face of their franchise with highly-touted rookie Andrew Luck, the first overall pick in the draft.

Starting all four preseason games, Luck completed 41 of 66 passes for 522 yards with three touchdowns, two interceptions and an 89.3 passer rating.

"Everyone is talking about their quarterback for good reason," said coach Lovie Smith. "He played well in the preseason. I can see why he was the first pick in the draft."

Although the Bears aren't certain how Luck and the Colts will attack them Sunday, linebacker Lance Briggs and his teammates are looking forward to the challenge.

"It can be tougher game-planning for teams that you don't have a lot of film on because you've got to go off of things that they've done before, the few snaps that you've seen in preseason and what you know about their coaches," Briggs said.

"It's interesting. That's kind of the fun part I think for coaches who are strategizing every week against opponents. It's a big chess match; their coaches against our coaches in seeing who can create the best strategies to win."