INDIANAPOLIS – It was the quarterbacks' turn to speak to the media Friday at the NFL Combine. Here's what four of the top prospects at the position (listed alphabetically) had to say:
DeShone Kizer, Notre Dame
Kizer started the past two seasons at Notre Dame, passing for 2,884 yards with 21 touchdowns and 10 interceptions in 2015 and 2,925 yards with 26 TDs and nine interceptions in 2016. Unlike some of the other top quarterback prospects, Kizer played in an NFL-style offense in college.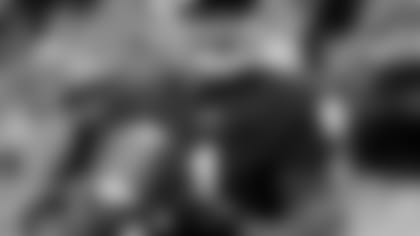 On preparing for the draft:
"In this last two months, I've been able to refine everything that I'm supposed to refine, really own who I am as a passer, really buy into a bunker mentality. Not taking any marketing deals. Staying off of social media. Staying out of the spotlight to make sure I can perfect my craft. I'm really very confident in who I am as a passer and who I am as a quarterback."
On how he dealt with criticism at Notre Dame:
"You ignore it. When you're at a school like Notre Dame, the academic responsibilities as well as the football responsibilities give you a lot more to focus in on rather than the criticism that can come from outside that locker room. I think as a team we did a really good job during a not-so-good season to ignore the noise outside and look at one another in that locker room and make sure we were going to focus in on what the mission was, which was get as many wins as possible."
On the possibility of being the first pick in the draft:
"I would love to be a top pick. The way this draft is set up, to be a top pick, most likely you're going to go into a situation with a team that's coming off a season like I went through last year. To learn from that 2015 season compared to the 2016 season, I think it allows me to understand the winning culture. When you're doing nothing but winning your whole life—being at an elite high school, won championships—and then going through that 2015 season that I did, you really don't understand what a winning culture is until you have something to compare it to. I was able to compare those two seasons last year to understand what it takes to be a winner. I can't wait to join another team and get back to winning."
On being a pocket passer:
"I'd much rather be in the pocket. I think I have really good pocket awareness and a good feel in the pocket. I also feel I have a good escapability and understand when to get out. I think that comes from understanding what the pocket looks like so you can get out and make those essential plays with your feet."
On the biggest concern NFL teams have with his tape:
"It's more with a guy my size, my arm talent, my understanding of football, why do you go 4-8? I think I've answered that question as truthfully as I possibly can. And that's simply that I didn't make plays. The ball is in your hand as a quarterback every play. And if you're going to go win games in the fourth quarter, then you've got to be the guy making the plays."
Patrick Mahomes, Texas Tech
The son of former Major League pitcher Pat Mahomes, he passed for 11,252 yards with 93 touchdowns and 29 interceptions as a three-year contributor and two-year starter at Texas Tech. Last year as a junior Mahomes threw for 5,052 yards with 41 TDs and 10 interceptions.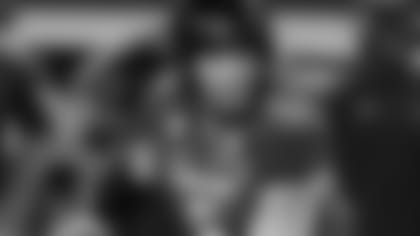 On how he proves that he's not just a "system" quarterback:
"I just show them my knowledge for the game. That's the only way I can prove it wrong. You look back at the system quarterback, a lot of guys didn't work out. So for me, it's just going to be about proving those guys wrong, going out there and really showing my knowledge of the game and just competing. It'll all show up when you get to the field."
On whether he's the best quarterback in the draft class:
"Definitely there are a lot of guys who are really good in this class. I'm going to compete hard. I definitely think I could be. I have the talent to be. So it's going to be all on who works the hardest off the field from the film work, the in your practice, exactly how you want it. That will determine who is the best guy."
On how much having his dad as a professional athlete helped him:
"It definitely helped me, just seeing professional athletes growing up. You saw how hard they worked. When they got to the big leagues, how hard they worked to stay there. Him giving me advice as well as LaTroy Hawkins, my godfather. They really have shown me the way to be a professional athlete and that's definitely something I feel like is an advantage for me."
On why he's been labeled a gunslinger:
"Definitely because I threw the ball a lot of times at Texas Tech. That's definitely a gunslinger mentality as well as I've done a lot of stuff scrambling outside the pocket. But I've really worked on my fundamentals these last two months, and I expect to have a great day tomorrow."
On how he plans to address his mechanics:
"I've already really tried to address it these last two months. I've really been working on holding the ball high and perfecting my footwork and my base in the pocket. It's something that you just have to keep working, keep working until it become a habit."
Mitch Trubisky, North Carolina
Trubisky excelled in his only year as a college starter, completing 68.0 percent of his passes for 3,748 yards with 30 touchdowns and six interceptions in 2016. He allayed fears that he's shorter than his listed height by measuring in at 6-foot-2 1/8 inches at the Combine.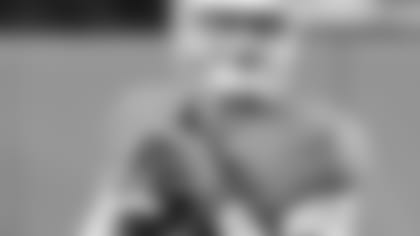 On NFL teams inquiring about his lack of playing time:
"That's a question everybody's asking and I think I definitely have enough experience. I only have 13 starts, but I played in 30 games. I've come in off the bench and I've seen significant time. I was prepared really well at North Carolina by coach [Keith] Heckendorf, a really good quarterbacks coach. I've studied the game, I'm a student of the game. I've seen a lot of defenses and I think that's going to help me. I feel like I'm in a really good spot right now to take my game to the next level and I feel really confident."
On what he learned by sitting and watching early in his career:
"It taught me a lot of different things just about life and adversity in general. Not everything is going to go your way, especially when you deserve something. Being on the bench taught me how to be a better teammate. I found other ways to get better. I found other ways to push my teammates and be a leader even though you're not in that starting position. I think it's helped build me into the person I am today. But definitely the best way for me to excel at my game is to be in there and play."
On whether he believes he can start right away in the NFL:
"I do, and that's one of the things that's out of my control once again. So whatever organization selects me I'm going to go in there and compete. I'm going to try to learn the system as fast as possible. That's what you've got to do. You've got to go in and earn the respect of the guys around you and pick it up as fast as possible. You want to show that you can play from Day 1, but it's going to be up to the coaches when they're going to put you in and hopefully they do what's best for you and what's best for the team."
On if there's something specific he's trying to convey in team interviews:
"Not specifically. Just show them who I am, be myself. I'm confident in who I am and I'm confident that I can be a franchise quarterback at the next level. So I'm just trying to portray that to them and be myself."
On what he'll do as the face of a franchise to get teammates and fans to believe in him:
"I believe that comes pretty naturally for me. I feel like I could be that guy. I'm going to carry myself the right away on and off the field. I'm just going to go in there and earn the respect of everyone I surround myself with and whoever's around me I'm going to try to make them better as a player and person on and off the field."
Watson led Clemson to the national championship last season, passing for 4,593 yards with 41 touchdowns and 17 interceptions. He helped the Tigers avenge their title game loss to Alabama from the year before. In the two championship games against the Crimson Tide, Watson passed for 825 yards with seven TDs and one interception.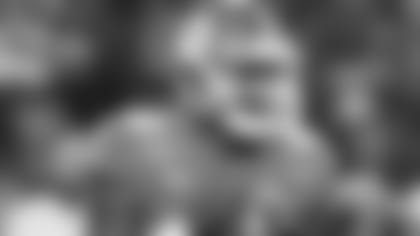 On whether he can play right away in the NFL:
"I think so. I'm going to prepare myself to be ready for every moment, so if I have to play early or right away, then I'm going to be prepared for that moment and come in and produce and help the team win. But if I have to sit, then I'll just wait my turn, be patient and continue to grind."
On what separates him from the other quarterbacks in the draft:
"All the guys are great. All the guys are very competitive. All the guys are going to have a successful career in the NFL. Everyone works hard. Everyone is motivated to be the guy in their franchise. I'd just say my past history, starting back in high school and the way I was raised. Coming from the projects home and being able to get out of that and handling being the face of college football for two years, handing the success, handing all the criticism and the adversity, being 48-8 in high school and winning a state championship and then going to the collegiate level and being 33-3. One thing that translates from college to the NFL is winners. I think being a quarterback, that's the biggest thing, is winning games and that's all I've been doing."
On the biggest question he's had to answer from NFL teams:
"The biggest question that I've heard from different coaches is if I can change a protection, run the offense and recognize defensive coverages. Every team I've went to asked me those questions. I handled it well, answered the questions. They were very impressed. They know that I'm not just another quarterback that's running the spread offense but a guy that operate and make good decisions and recognize what the defense is doing and be successful doing it."
On whether it's unfair for people to criticize him for the number of interceptions he's thrown:
"Not at all. I understand that was going to come. It happens. They're going to poke holes and if I were in their shoes I would poke holes too. But I take full responsibility in all that. Sometimes you just have bad luck. Sometimes the defense made a good play. Sometimes I made a bad throw. I've learned from those mistakes and I've corrected those and am moving forward."
Photos from the second day of workouts at the NFL Combine featuring quarterbacks, wide receivers and tight ends.