Three Bears players joined their former Broncos teammates Monday in Washington D.C. to be honored by President Barack Obama at the White House for winning Super Bowl 50.
Linebacker Danny Trevathan, safety Omar Bolden and long-snapper Aaron Brewer—all of whom left the Broncos to sign with the Bears during the offseason—were on hand.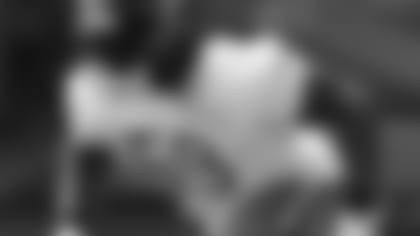 Bears linebacker Danny Trevathan joined former Broncos teammates Monday in Washington D.C. to be honored at the White House.


"It was once-in-a-lifetime just to go there and be in the presence of Barack and the history throughout that whole building," Trevathan said Tuesday at Halas Hall. "It was great to get there, but I'm looking forward to getting back there."
The Broncos contingent toured the White House, spoke with the President and met with injured veterans as part of the Wounded Warriors program.
"He's probably one of the coolest guys I've ever met, besides being the President," Trevathan said. "He said he was a Bears fan, so I reminded him that I play for the Bears. He said, 'Congratulations. I can't wait to see you play.'"
During a ceremony honoring the Super Bowl champions on the South Lawn, the President reiterated that he's a Bears fan.
"I waved my hand as soon as he said it," Trevathan said. "He looked dead at me and I said, 'Yeah, we're out here.' It was great for him to do that. For him to say that, he really believes in this organization. There's some work to do, but we're going to get it done."
Trevathan enjoyed the White House trip so much that he hopes to return in the near future.
"I was overwhelmed [with] where I was and I want that for the guys here," he said. "Throughout my career that was one of the best experiences I ever had. You want to share that every year. You want to go in every year with the mentality that you're going to get back there. Obviously, Barack won't be there anymore, but it would be great to get back to the White House and kind of make that like a second home."