One day after another humiliating loss, coach Marc Trestman vowed that the Bears have to be honest with themselves and can't sugarcoat what has been a "very disturbing stretch."
Since beating the Falcons Oct. 12, the Bears have been outscored 94-7 in the first half of three straight losses, and have become the second team in NFL history and first since the 1923 Rochester Jeffersons to permit more than 50 points in back-to-back games.
The latest embarrassment came Sunday night when Aaron Rodgers tied a league record by throwing six touchdown passes in the first half, staking the Packers to a 42-0 halftime lead en route to a 55-14 victory at Lambeau Field. It was the most points the Bears have ever permitted in a half.
On Monday, Trestman said he didn't believe the solution to what ails his team involves dismissing any of his assistants, saying he did not plan on making any coaching changes.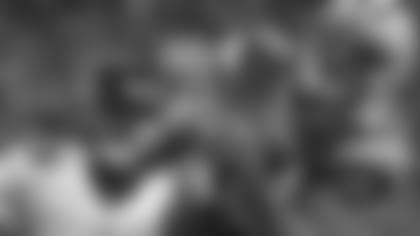 Reggie Cobb's 18-yard touchdown reception gave the Packers a 42-0 lead just before halftime.
"Right now I stand by these guys and the job they're doing," Trestman said. "I really believe in them. I see that every day in their work ethic and the football intellect that these guys have and the way they relate to the players on a daily basis, and I stand by that.
"I've been around a lot of coaches over the years. I know guys that do it for the right reasons, that are great educators and teachers, and are demanding, which our coaches are. They're extremely demanding on the field and in the classroom. I think we've got excellent coaches here."
With the Bears allowing points in record numbers due in part to blown coverages and other major blunders, fans and media have increasingly been calling for the removal of Mel Tucker as defensive coordinator. But Trestman gave Tucker a vote of confidence Monday.
"I watch him work every day," Trestman said. "I watch him communicate with these players. I watch him work on the field with these players. To me, he's doing everything he can under the circumstances to coach, to teach and to lead that side of the ball, and he's got a very good staff with him.
"They're great teachers, they're veteran coaches who have been in a lot of situations, as Mel has. He's been through these types of things, and I feel very confident that he's doing the things that he can do to help us go forward."
Trestman was asked if he understands why fans will be upset that no coaching changes are being made.
"I can understand that our fan base is extremely upset at the circumstances that our football team is in right now," he said. "I totally understand that. I understand that they're passionate about this football team and they want to see us move forward and get better. They don't want to see us in this state.
"I can tell you that the people who are coaching this team are doing everything they can to get better and they have the experience to work their way out of it."
In an effort to get back on track—beginning Sunday when they host the Vikings—the Bears are going to study tape of their wins this season over the 49ers, Jets and Falcons.
"I think the thing we've got to do to find our way out of it is we've got to go back to San Francisco and we've got to look at those tapes, and New York, and Atlanta, and look at the things that we did very, very well to play a highly-competitive four-quarter game," Trestman said.
"Over the last three weeks we certainly haven't done that. We have to be honest with ourselves. We cannot sugarcoat this whatsoever; that this is where we are and our entire focus now has to go onto Minnesota."
Asked what he can do personally to help the Bears rebound, Trestman said: "The most important thing I can do is lead the way with the demeanor that shows the confidence that we can get this done, and I think we can. I've seen this happen before. I've been down this road before.
"This has been a very, very disturbing couple of weeks, no doubt about it. But I've seen teams and coaches work their way out of this, and it's not the first time for some of us. We have to show our players that the way to get this done is to move forward and go onto the next game and try to utilize every ounce of experience we have and mental toughness we have to get it done."