The importance of Leonard Floyd gaining a few pounds has been a major topic of conversation since the Bears picked the outside linebacker in the first round of the draft.
Danny Trevathan, however, doesn't care what the scale reads. The veteran inside linebacker, who signed with the Bears in free agency, is much more concerned with a player's mentality.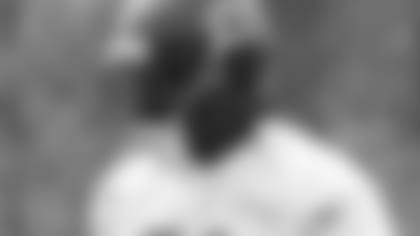 Bears linebacker Danny Trevathan on the second day of OTA practices at Halas Hall.


"I don't think weight is an issue as long as you've got the attitude," Trevathan said after Wednesday's OTA practice at Halas Hall. "A lot of people said I was too small a lot of times and I was 240 or whatever. It's all about your attitude. They can't measure your heart out here."
Trevathan believes the key to building a championship defense is to stockpile players who feel like they have something to prove, and that's what he sees with the Bears.
"A lot of people doubt them or some guys were hurt last year or this and that, but they're playing like they're hungry, with a chip on their shoulder," Trevathan said. "That's what I'm used to and that's where you need to start.
"We use that on the field to motivate you to play faster, to want to be great out here. We've got a great group of guys with some attitude, but they're smart at the same time and you rarely see that a lot."
Trevathan feels that it's just as crucial for a defense to develop camaraderie.
"You have to be a family both on and off the field," he said. "That's my thing. I just got a house. I want [teammates] to come to my house. We can go out to eat and build that family atmosphere. At the same time, when we're out here we're all working toward that one common goal, and that's to be great and to win a championship."
Trevathan won a championship last year in his fourth season with the Broncos, registering a team-leading 109 tackles for a unit that ranked first in the league in total yards. But he's far from satisfied. If anything, the experience only made him more determined to reach the summit of the sport a second time.
"I love the game of football and I love being around guys who love the game of football," said the 26-year-old. "I want to be great at it. I did some things, but I still want to have a long career out here. I don't want to just rely on that one year and just be good.
"A lot of people are still saying I'm chancy, I'm still this and that. But I'm going to keep getting better every year and I'm going to prove them wrong. What better team to do it with than the Bears?"
Trevathan intends to share what he learned during the Broncos' trek to last season's Super Bowl title with his new Bears teammates.
"It's hard work, but after being around some of the guys I was around, like Peyton [Manning] and DeMarcus [Ware], I know what it takes," Trevathan said. "The attitude has got to spread like wildfire. These guys have got to be hungry and, like I said, they are."
Trevathan has enjoyed lining up next to fellow inside linebacker Jerrell Freeman during offseason workouts. Freeman also signed with the Bears in free agency—after spending his first four NFL seasons with the Indianapolis Colts following a stint in the CFL.
"We can feed off each other," Freeman said. "I've seen him around the league and I like the way he plays. I like his attitude and the way he hits linemen and hits fullbacks, and he's just aggressive. That's what you want in a linebacker.
"He thinks he's faster than me, but I doubt it. He's quick, though, and we're going to feed off that and we're definitely going to eat out here on this field."
While it's still very early—the Bears have conducted only two of 10 OTA practices at this point—Trevathan is optimistic about what he's seen from the defense.
"I feel like we're going in the right direction," he said. "We're picking it up here. We've got the right attitude. We're getting better each day. We put together two of the best days I've seen, so as long as we keep going in this direction I have no problem thinking that we're going to be one of the best [defenses] out there."