After an illustrious 13-year NFL career spent entirely with the Bears, star middle linebacker Brian Urlacher on Wednesday announced his retirement from pro football. Brian Urlacher Retires
"After spending a lot of time this spring thinking about my NFL future, I have made a decision to retire," Urlacher said in a statement. "Although I could continue playing, I'm not sure I would bring a level of performance or passion that's up to my standards.
"When considering this, along with the fact that I could retire after a 13-year career wearing only one jersey for such a storied franchise, my decision became pretty clear.
"I want to thank all of the people in my life that have helped along the way. I will miss my teammates, my coaches, and the great Bears fans. I'm proud to say that I gave all of you everything I had every time I took the field. I will miss this great game, but I leave it with no regrets."
Selected by the Bears with the ninth pick in the 2000 NFL Draft, Urlacher was voted to eight Pro Bowls in 13 seasons. The face of the franchise for more than a decade, he was named NFL Defensive Player of the Year in 2005 and helped the Bears reach the Super Bowl in 2006.
Appearing on The Dan Patrick Radio Show Wednesday, Urlacher revealed that he first contemplated the possibility of retirement following last season.
"I've thought about it for a long time now," Urlacher said. "It's been since January I've thought about it. A month ago I was ready to do it. I just gave it another month to make sure I didn't want to change my mind. But it really wasn't that hard of a decision."
Urlacher was confident he could have signed with another team this summer, but the thought of playing for someone other than the Bears wasn't appealing to him.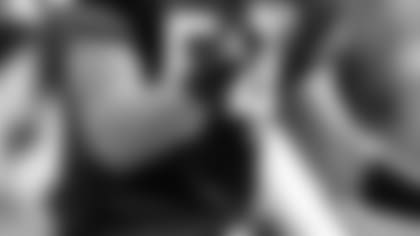 ](http://www.chicagobears.com/multimedia/photo-gallery/Urlacher-Retires/5f0aef3f-e9b0-45ff-a576-0c9c2e05f7aa)
Click to view photos from Brian Urlacher's career with the Bears.
"I'm sure if I would have sat around and waited something during training camp [would have been finalized], but I didn't want to do that," Urlacher said. "I don't want to play for anybody else. It would have to have been a great deal for me to go somewhere else. I didn't want to put someone else's jersey on. … I played 13 years for one of the best franchises in NFL history. I'm very proud of that and I'm happy I'll never wear another jersey."
Asked if anyone tried to change his mind about retiring, Urlacher said: "Not after yesterday. Up to this point my brother and a couple buddies of mine tried to talk me out of it because they still think I can play. Maybe I can; I don't know. But I don't want to. Honestly, I'm done. I don't want to play anymore."
Urlacher started 180 of 182 games played with the Bears, recording a franchise-record 1,779 tackles, 41.5 sacks, 22 interceptions, 16 fumble recoveries and 11 forced fumbles. He was selected NFL Rookie of the Year in 2000, was a four-time All-Pro and won two Brian Piccolo Awards.
"How lucky we were that Brian Urlacher was a Chicago Bear," Bears chairman George H. McCaskey said in a statement. "Brian announced his retirement in the same, understated way in which he carried himself at Halas Hall the last 13 years—he simply wanted to be one of the guys and play the game he loves. But his rare ability, work ethic and passion for football put him among the greats to ever play the game.
"Besides superlative play on the field, he was also the unquestioned leader in the locker room, as well as the sometimes reluctant face of the franchise. Brian is a special person who represented our team and our city with skill and humility while never seeking acclaim or recognition
"In the pantheon of Bears, Brian has earned his place alongside Halas, Grange, Nagurski, Ditka, Payton—and yes, Bill George, Butkus and Singletary. We congratulate Brian on a brilliant career and he will continue to be a welcomed member of the Bears Family in retirement."