Larry Mayer and Simon Kaufman of ChicagoBears.com discuss the Bears players they'll be watching on both sides of the ball in Sunday's road game against the San Francisco 49ers.
Offense: Running back Jordan Howard
The Bears have relied more on the third-year running back in recent weeks and he has responded, rushing for 76, 101 and 60 yards in the last three games. Howard has had 16, 19 and 19 carries in those contests, the first time this season he has had at least 16 attempts in back-to-back games, let alone three in a row.
The past two weeks, Howard has played an integral role in helping the Bears record impressive home wins over the Rams and Packers. He produced his first 100-yard effort of the season and the 13th of his career in a 15-6 victory over Los Angeles. In last Sunday's division-clinching win over Green Bay, Howard gave the Bears a 7-0 lead with a 9-yard touchdown run up the middle. On the TD drive, he rushed for 22 yards on five carries and caught a 15-yard pass from quarterback Mitchell Trubisky.
Howard and the Bears will face a 49ers defense Sunday that ranks 12th in the NFL in total yards and 14th against the run. Another strong effort on the ground figures to help the Bears sustain drives and make the play-action passing game more effective.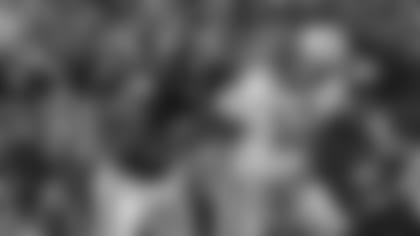 Defense: Outside linebacker Leonard Floyd
Floyd is playing his best football of the season. In last Sunday's division-clinching win over the Packers, the 2016 first-round pick from Georgia recorded six tackles, two sacks of Aaron Rodgers, two tackles-for-loss and three quarterback hits.
Floyd has excelled since recovering from a broken hand that limited his effectiveness early in the season. In his last seven games, he has registered 22 tackles, four sacks, seven tackles-for-loss and an interception that he returned 19 yards for a touchdown. In his first seven games, Floyd recorded 17 tackles, no sacks and one tackle-for-loss.
"I kept having to hold you guys off when you were wondering where he was the first few weeks," defensive coordinator Vic Fangio said to reporters. "I told you he would be better when he got full use of his hand and he has. There's no replacement for practicing and then ultimately playing. He's playing better and better every week."
The Bears hope that trend continues Sunday against a 49ers offense that's led by quarterback Nick Mullens. The first-year pro from Southern Miss became the starter after injuries to Jimmy Garoppolo and C.J. Beathard. Mullens took over when San Francisco was 1-7 and has since led the team to a 3-3 record, throwing for 1,754 yards with 10 touchdowns, six interceptions and a 96.0 passer rating.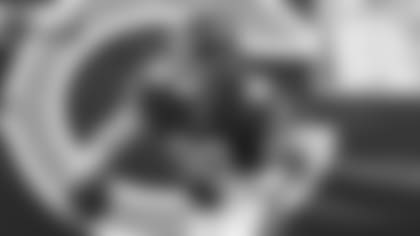 Kaufman
Offense: Tight end Trey Burton
Burton is having the most productive year of his career. The fifth-year tight end has already set personal bests in receptions (44), receiving yards (506) and touchdowns (6) this season and has been a favorite red-zone target for Trubisky.
Burton will have a good opportunity to tack on some more yards against the 49ers. San Francisco allowed 217 receiving yards last week in its loss to the Seahawks and is allowing an average of more than 230 yards per game through the air.
Defenses have mixed up coverage on Burton this year, but there's a good chance he sees at least some of rookie linebacker Fred Warner, who has proven to be a versatile asset on the 49ers defense this year. Burton has used his size to his advantage when matched up against players of smaller stature, but Warner's 6-3, 236-pound frame is nearly identical to Burton's, and the rookie linebacker has shown he has the speed and ability to cover any opposing position.
Burton's ability to run crisp routes and give Trubisky short options just as he did last week will be critical in the Bears establishing a flow on the offensive side of the ball.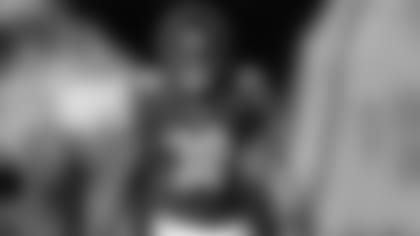 Defense: Safety Adrian Amos
Amos has quietly put together another solid season in his fourth year with the Bears. The former Penn State standout has tallied 60 tackles and has two interceptions this season. He's been a reliable option in the Bears secondary, helping contribute to a defense that ranks in the top-10 in the league in passing yards allowed per game.
The 49ers have gone with Mullens at quarterback since Week 9 and the rookie has helped San Francisco to three wins in their last six games. Mullens has shown flashes of high potential, but he's also thrown six interceptions in as many games. He can't afford to be inaccurate against a Bears team that leads the league in picks.
Given how dominant the Bears pass rushers have been, and the fact that the 49ers have struggled to keep Mullens' jersey clean, there's a chance Amos will have some opportunities to add to the Bears' league-leading takeaway count on Sunday.