Larry Mayer and Simon Kaufman of ChicagoBears.com discuss the Bears players they'll be watching on both sides of the ball in Sunday's road game against the Buffalo Bills:
Offense: Guard James Daniels
After splitting time at left guard with veteran Eric Kush for three games, James Daniels started last week's contest against the Jets and was part of an offense that compiled 395 total yards and 22 first downs in a 24-10 win. With Kyle Long unable to play Sunday and beyond due to a right foot injury, it's unclear how the Bears will utilize guards Daniels, Kush and Bryan Witzmann. But many would be surprised if Daniels doesn't start at one of the two guard positions.
The second-round draft pick from Iowa has steadily improved as he's gained more game experience and no doubt will continue to grow with each passing week. "James is a pretty cool customer," said offensive coordinator Mark Helfrich. "He has a quiet confidence about him. He's another guy that just needs a lot of experience, a lot of playing time. There's just a little bit of hesitancy with some of the things he's done, but [we're] very excited about his future."
Helfrich revealed that last Sunday Daniels "had a couple hiccups in there against some veteran guys and some movement and stuff that he just hasn't really seen before." But the Bears are confident that the rookie guard will learn from his mistakes.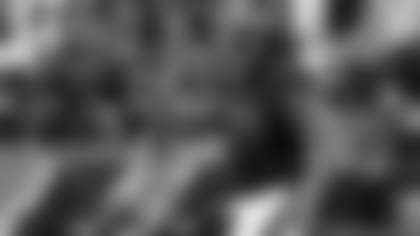 Defense: Tackle Akiem Hicks 
As the emotional leader of the Bears defense, tackle Akiem Hicks fuels the unit with his play-making ability and high-energy level. The veteran, who excels against the run and pass, will make sure that the Bears don't take the Bills for granted. Buffalo has mustered just two touchdowns in its last five games and ranks last in the NFL in scoring with 10.9 points per game.
Hicks and the Bears hope to build off their performance last Sunday against the Jets. Rebounding from poor outings in its previous two games versus the Dolphins and Patriots, the defense allowed a season-low 207 yards and 12 first downs while forcing three-and-outs on six of the Jets' first eight possessions through the first three quarters.
With outside linebacker Khalil Mack possibly missing his second straight game with an ankle injury, it's imperative that Hicks and his defensive teammates generate consistent pressure on quarterback Nathan Peterman, who has thrown interceptions on nine of 81 pass attempts in seven career games over the past two seasons. The unit must start with stopping the run—specifically dangerous running back LeSean McCoy—in order to put the Bills in predictable passing situations. The Bears limited the Jets run game to 57 yards on 24 carries.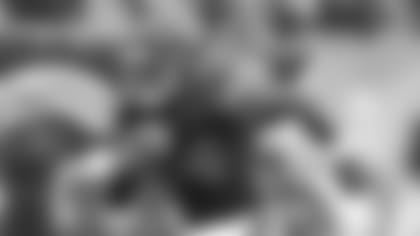 Kaufman
Offense: Running back Jordan Howard 
Running back Jordan Howard is coming off one of his most productive outings of the season heading into Buffalo. Howard racked up 81 yards on the ground against the Jets, the most he's recorded this year since Chicago's opener in Green Bay, and he also found the end zone for his third score of the year. Bears coach Matt Nagy dialed up 22 carries for Howard against the Jets, the most he's gotten since Week 3 of the season.
Besides a dynamic Bills defense, Howard will face another obstacle in running behind a new-look offensive line with Long suffering a right foot injury last week. With the Bears losing a key piece of their run offense it'll be interesting to see if Nagy favors calling pass plays for quarterback Mitchell Trubisky or if he'll continue to trust his backs with the ball. After the Jets game, Nagy said the run game had to get better, but a more consistent pass game will help that. If Howard can get things going on the ground, it'll give Trubisky more chances through the air, and opposing defenses have seen how dangerous Chicago can be when both facets of its offense are working in tandem.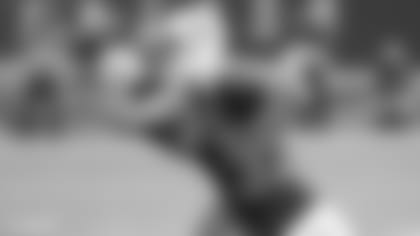 Defense: Nickel back Bryce Callahan 
Nickel back Bryce Callahan had a stellar outing for a shorthanded Bears defense against the Jets this past week. Callahan was targeted six times, but allowed just two catches and tallied a season-high three pass breakups.
Callahan will have another chance to keep the defense's momentum rolling when the Bears head into Buffalo this Sunday. The Bills will likely start Peterman at quarterback due injuries to Josh Allen and Derek Anderson. Peterman entered last week's Bills-Patriots game late and completed two passes on two attempts, but overall successes in his first two seasons in the league have been plagued by his propensity for interceptions.
Peterman has nine picks in just seven career games, and Callahan will try to add to that number this week. The fourth-year cornerback has only one pick this year, but he's had a nose for being around the ball recently, tallying four tackles against the Jets and his first sack of the season. Last week was the first game this year the Bears didn't force a takeaway, so Callahan and the defense will be extra motivated to get back on track and pick a few off through the air.