Larry Mayer and Simon Kaufman of ChicagoBears.com discuss the Bears players they'll be watching on both sides of the ball in Sunday night's home game against the Rams.
Mayer
Offense: Running back Tarik Cohen 
The Bears' most dynamic and versatile playmaker figures to once again be a major factor against a Rams defense that's led by lineman Aaron Donald. Cohen did it all last Sunday against the Giants, setting career highs with 12 receptions for 156 yards and also rushing for 30 yards on eight carries and throwing a game-tying 1-yard touchdown pass to Anthony Miller as time expired in regulation, forcing overtime.
Cohen moves all over the field and creates matchup problems with his speed and quickness. He has showed the most growth as a receiver, as evidenced versus the Giants when he caught passes of 46, 32 and 23 yards to set up two field goals and a touchdown on three fourth-quarter possessions.
"He's starting to really understand the 'whys' of the routes, whereas in training camp you hear it, [but] you don't know all the options to different things that we do," said coach Matt Nagy. "And then also he's getting more and more reps to be able to see versus defenses how that play, route, concept works. Like I say with Mitch [Trubisky], he's building a library and we're able to [do] some good things with him."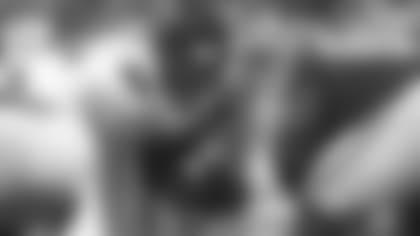 Defense: Tackle Akiem Hicks 
In a classic strength-versus-strength matchup, the No. 2-ranked Bears defense will battle a No. 2-ranked Rams offense that is led by quarterback Jared Goff, running back Todd Gurley and receivers Brandin Cooks and Robert Woods. Goff has passed for 3,754 yards with 27 touchdowns, seven interceptions and a 109.9 passer rating. Gurley leads the NFL with 1,175 yards rushing and 19 touchdowns (15 rushing and four receiving).
Facing that much firepower, the Bears will need another strong performance by Hicks, who has excelled this season against both the run and the pass. The 6-5, 332-pounder leads Bears linemen with 45 tackles, ranks second on the defense behind Khalil Mack with five sacks and three forced fumbles and tops the unit with 13 quarterback hits.
"It's a multiple offense," Hicks said of the 11-1 Rams. "They do a lot of things. They do a lot of things well. That's why their record is what it is. But it's going to be a good game. I think both sides of the ball are eager to play one another as far as their offense versus our defense and we'll see how things shake out."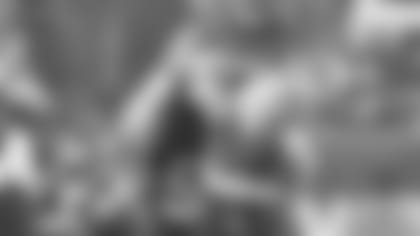 Kaufman
Offense: Receiver Taylor Gabriel 
Gabriel had just 17 yards on three catches last week against the Giants, the fewest receiving yards he's had in a game in which he's had a reception this season. But with quarterback Mitchell Trubisky likely making his return, Gabriel needs to play a big role against the Rams.
Gabriel has lived up to his nickname this season, "Turbo," exhibiting his speed in getting downfield and making big plays. That will be key against a Rams defense that has given up an average of 265.7 passing yards over their last three games, sixth most in the league. While Gabriel has had no problem getting open and getting the ball – his 54 receptions is tops among Bears receivers – he hasn't found the end zone since Week 4.
If Gabriel can breakthrough against a Rams defense that has given up an average of nearly 25 points per game, it could help the Bears pull out the win if the game ends up being an offensive shootout like many of the Rams' games this season. Six of their 11 wins have come in high-scoring affairs by seven points or fewer. Most importantly, Gabriel can give Trubisky options downfield early as the quarterback regains his rhythm after a two-week hiatus.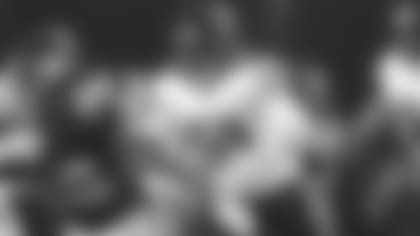 Defense: Linebacker Danny Trevathan 
The unit-on-unit matchup to watch Sunday night will be the Bears defense versus the Rams offense. As it's been each week, the play of the Bears defensive line will be critical in deciding the outcome.
Linebacker Danny Trevathan has quietly been putting together another solid season for Chicago. The seventh-year veteran and the rest of the Bears defense will face their toughest opponent Sunday night in a Rams offense that features Goff, who has thrown 27 touchdowns this season; Gurley, who leads the league in rushing yards and touchdowns; and Woods and Cooks, who have combined for nearly 2,000 receiving yards.
Trevathan has some praise-worthy numbers of his own. He tallied 10 tackles against the Giants last week and a tackle-for-loss. On the season, the linebacker has recorded two sacks, six tackles-for-loss, three passes deflected, a forced fumble and an interception. His most critical stat on Sunday, though, may be tackles. The key to defending Gurley isn't shutting him down, but just limiting his explosive production. If Trevathan can stay patient with Gurley in the run game and attack Goff when he drops in the pocket – Goff's been sacked nine times over the last three games – it will give the defense a boost.