Education | Chicago Bears Official Website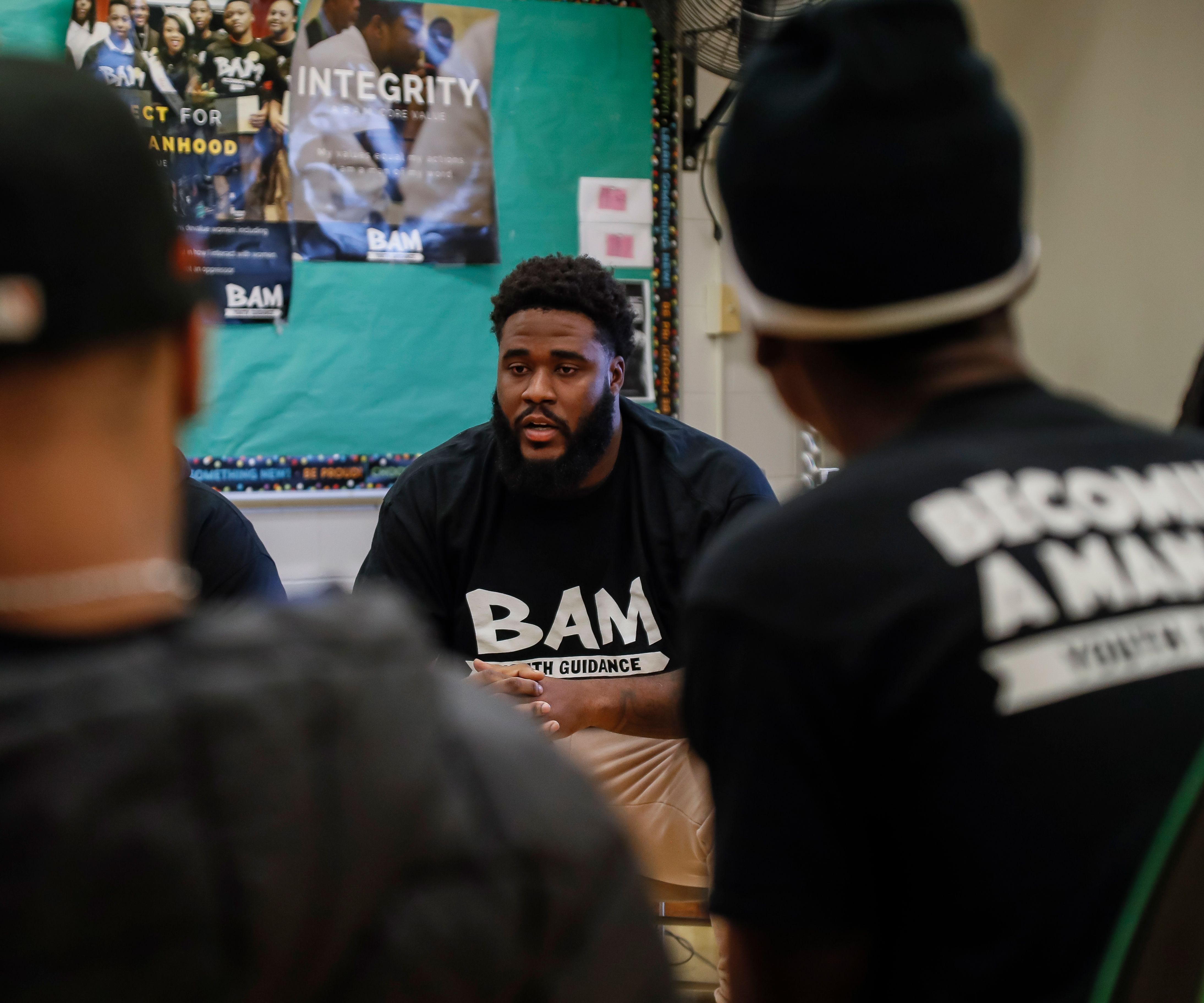 Bears School Outreach brought to you by Midwest Dairy
Throughout the football season and through a partnership with Youth Guidance, Chicago Bears players visit Chicago Public Schools to speak with students as part of our Bears School Outreach program brought to you by Midwest Dairy. The students are part of the Becoming a Man (B.A.M.) and Working on Womanhood (W.O.W.) programs. The B.A.M. program focuses on six core values, including Integrity, Accountability, Self-Determination, Positive Anger Expression, Visionary Goal Setting, and Respect for Womanhood. W.O.W. focuses on five core values, including Self-Awareness, Emotional Intelligence, Healthy Relationships, Visionary Goal Setting, and Leadership.
Collin Wehr Scholarship
The Chicago Bears Collin Wehr Scholarship program provides financial assistance to young cancer survivors or the siblings of children who lost their battle with pediatric cancer. The scholarship program is designed to ease the financial and emotional hardships associated with fighting cancer and to provide the opportunity for young people affected by cancer to pursue their post-secondary education from an accredited university, college, community college, or vocational technical school.
The inspiration for this scholarship comes from our dear friend, Collin Wehr, who ended his battle with pediatric cancer in March 2013. Collin first visited Halas Hall in 2011 to fulfill his wish of being a NFL Network reporter and reporting live from Halas Hall alongside Tom Waddle. Collin and the Wehr family became a permanent part of the Bears family that day, and this scholarship serves as a tribute to this very special young man.
Homeroom Huddle
In partnership with PNC Bank and Bernie's Book Bank, the Chicago Bears conduct visits throughout the school year to various schools and early learning centers to read to students in hopes of fueling their love for reading.
NFL Character Playbook
The Chicago Bears partner with United Way of Metro Chicago and Everfi to bring NFL Character Playbook to almost 10,000 students each school year. NFL Character Playbook is a digital learning experience that exposes middle school aged students to online modules about building healthy relationships, anti-bullying, mental wellness and more. This free program is actively utilized in over 150 schools in Chicago. To learn more about Character Playbook or to sign up, click here.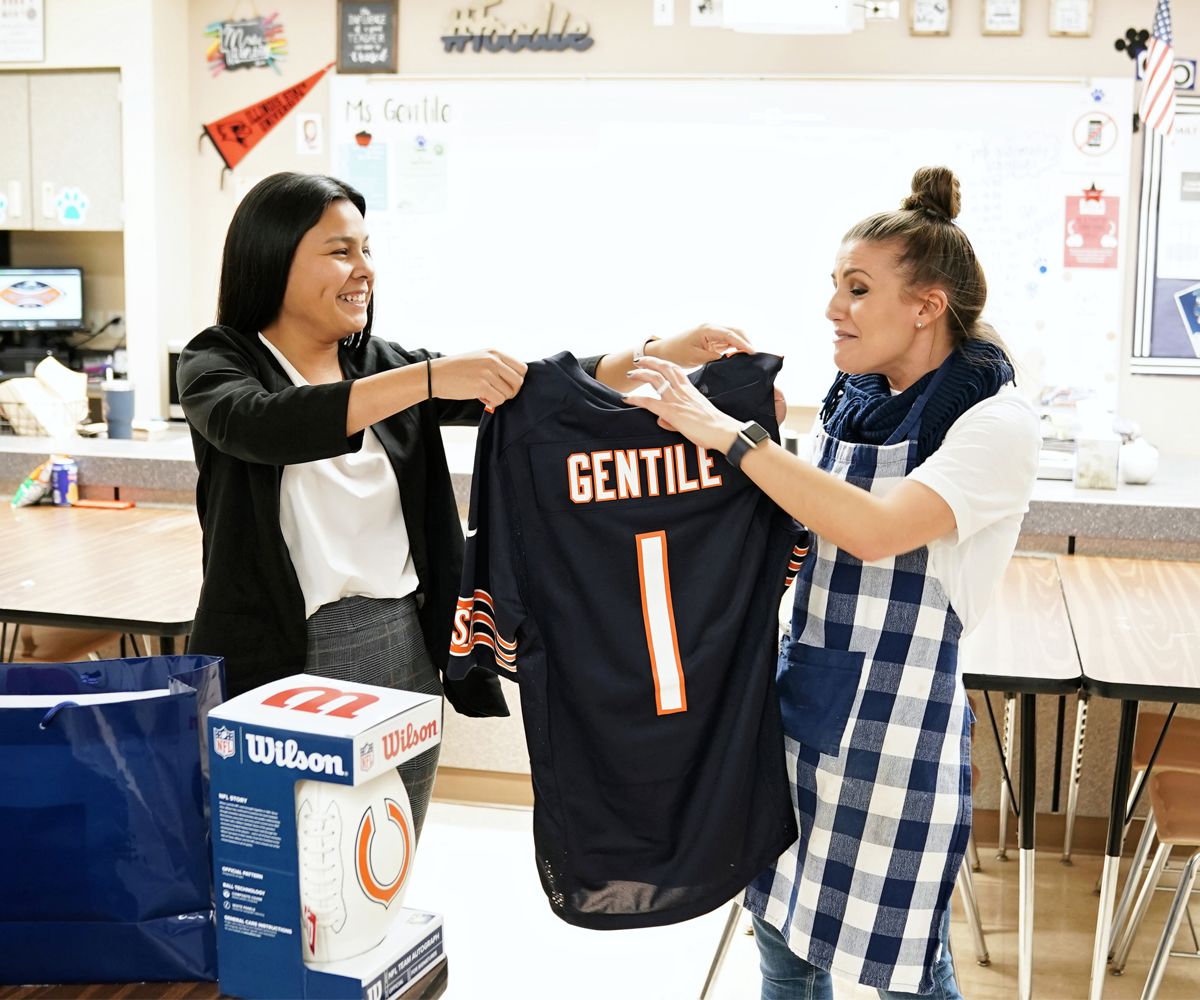 Classroom Legends powered by CDW
Alongside our partner CDW, the Chicago Bears understand the work that good, quality teachers often do goes unnoticed. Classroom Legends powered by CDW seeks to honor educators who go above and beyond. Do you know of a teacher that deserves recognition for the amazing work they do? Nominate them to be a Classroom Legend.
During each Chicago Bears season, the Chicago Bears will be honoring teachers all across Chicagoland.