Military | Chicago Bears Official Website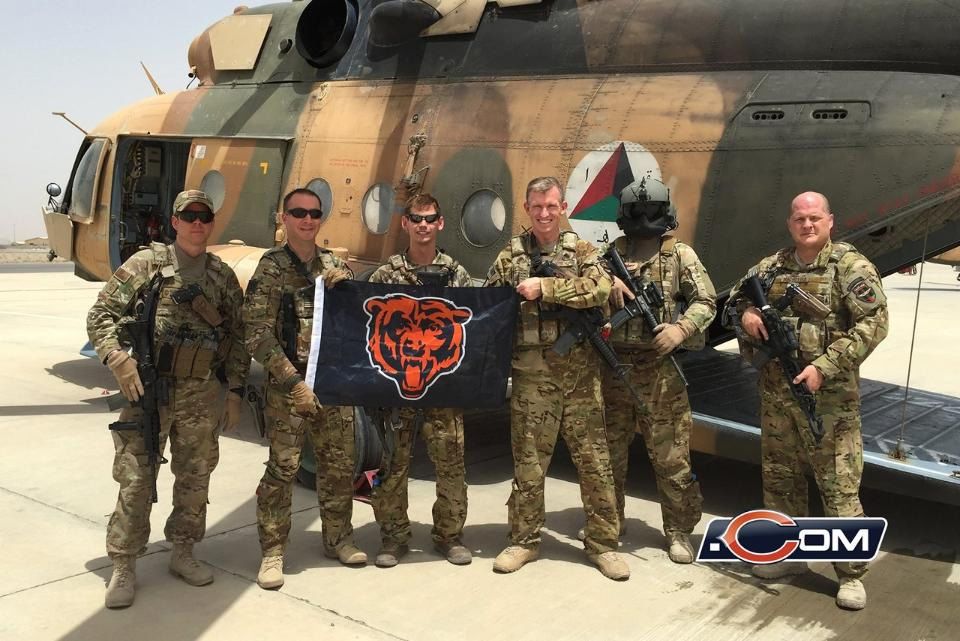 Hello to Our Heroes
Through the "Hello to Our Heroes" program, brought to you by Cigna, the Chicago Bears are able to support the military and help boost morale for American soldiers overseas. If you or someone you know is currently serving overseas and would like to receive a Hello to Our Heroes package, please click here to submit a request.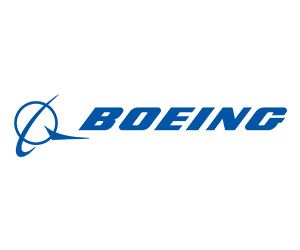 Bears/Boeing Military Salute
The Bears are proud to annually partner with The Boeing Company to present the Bears/Boeing Military Salute. At each Bears home game, a deserving member of the military will be honored during an on-field recognition during the third quarter. The Military Salute provides the opportunity for the Bears, Boeing and our great fans to give thanks and show support to those who protect our country and to also honor the history and heritage of Soldier Field. Military is identified through a partnership with the USO of Illinois.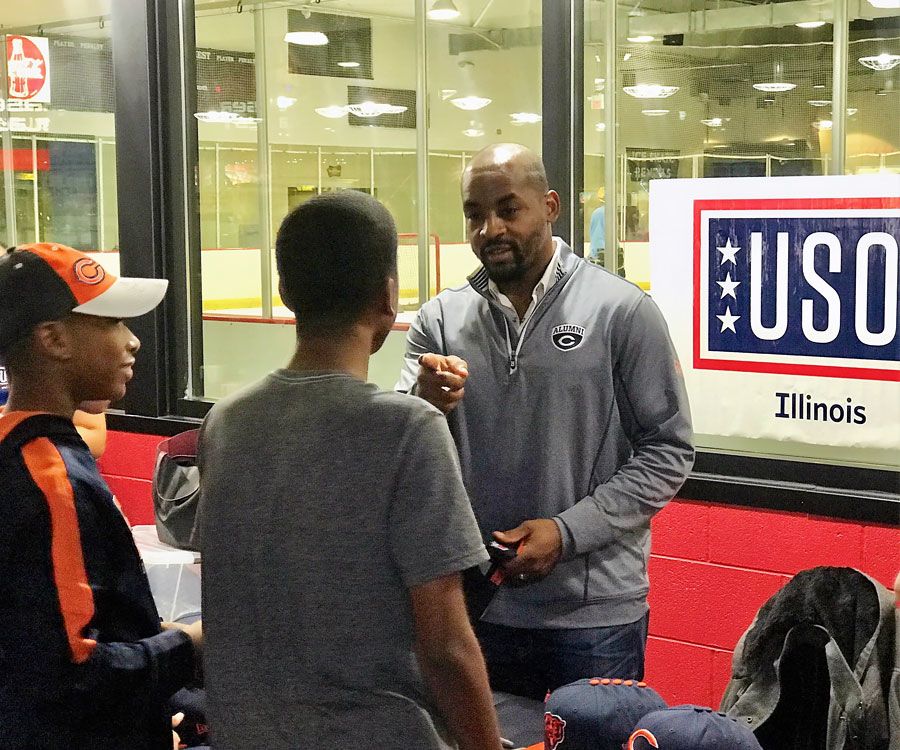 USO of IL Teen/Tween Programs
The Chicago Bears and the USO of Illinois have teamed up to host quarterly events for pre-teen and teen-aged children of military service men and women. These events provide fun activities for children who typically move at least once every couple of years and are forced to adapt to new surroundings and make new friends with an added stress of separation from family due to multiple deployments.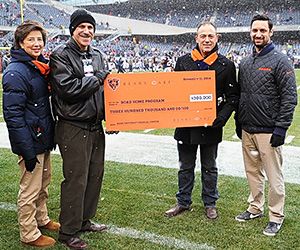 The Road Home
Bears Care, the charitable arm of the Chicago Bears, recently awarded a $300,000 grant to The Road Home Program: The Center for Veterans and Their Families at Rush, reflecting a three-year commitment to fund outreach and direct clinical care services. The Road Home opened its doors March 10, 2014 to help fill the gaps in care for the "invisible wounds of war." An energetic team of competent clinicians and support staff work to care for service members who deployed and have returned to civilian life in the Chicagoland area with combat-related conditions such as post-traumatic stress disorder, traumatic brain injury, military trauma, and family challenges. RHP offers these services, regardless of the ability to pay, to the veteran or their family members. For additional information please visit http://roadhomeprogram.org/.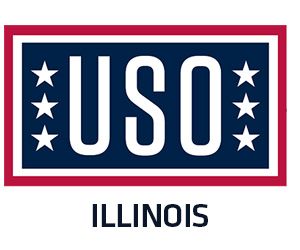 Partners - USO of Illinois
The USO strengthens America's military service members by keeping them connected to family, home and country, throughout their service to the nation. The USO of Illinois is a civilian 501(c)(3) registered non-profit, not a government agency. They are supported solely by the generosity of the American people.
For more information, visit www.usoofillinois.org.
Partners - Wounded Warrior Project
More than 48,000 servicemen and women have been physically injured at war while many more have been wounded in spirit. It is estimated that approximately 400,000 veterans suffer from post-traumatic stress disorder (PTSD) or major depression, but only half will seek treatment. Wounded Warrior Project's mission is to honor and empower these Wounded Warriors through unique, direct programs and services to meet their needs and make this the most successful, well-adjusted generation of veterans in our nation's history. For more information, visit www.woundedwarriorproject.org.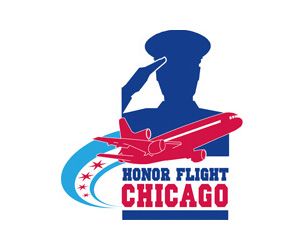 Partners - Honor Flight Chicago
Honor Flight Chicago was founded to recognize our Veterans – most specifically our WWII Veterans – with a day of honor, remembrance and celebration from a proud and grateful nation. For more information, visit www.honorflightchicago.org.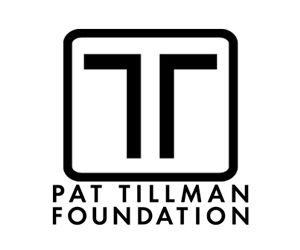 Partners - Pat Tillman Foundation
In 2004, after Pat Tillman died while serving with the 75th Ranger Regiment in Afghanistan, and in response to a national outpouring of support, his family and friends established the Pat Tillman Foundation. Created to honor Pat's legacy its mission is to invest in military veterans and their spouses through educational scholarships; building a diverse community of leaders committed to service to others.
Inspired by Pat's attributes of leadership, passion for education and spirit of service, the Tillman Scholars program annually awards educational scholarships to veterans and military spouses. Veteran and active service members of all branches (including the National Guard and Reserve), and their spouses are encouraged to apply. To learn more or make an online donation today, visit: www.pattillmanfoundation.org.