Military | Chicago Bears Official Website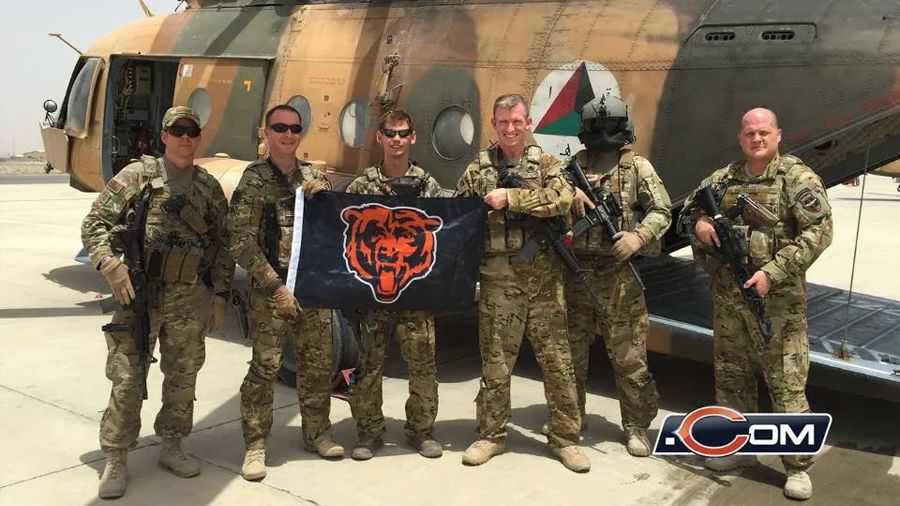 Hello to Our Heroes
Through the "Hello to Our Heroes" program, brought to you by Cigna, the Chicago Bears are able to support the military and help boost morale for American soldiers overseas. If you or someone you know is currently serving overseas and would like to receive a Hello to Our Heroes package, please click here to submit a request.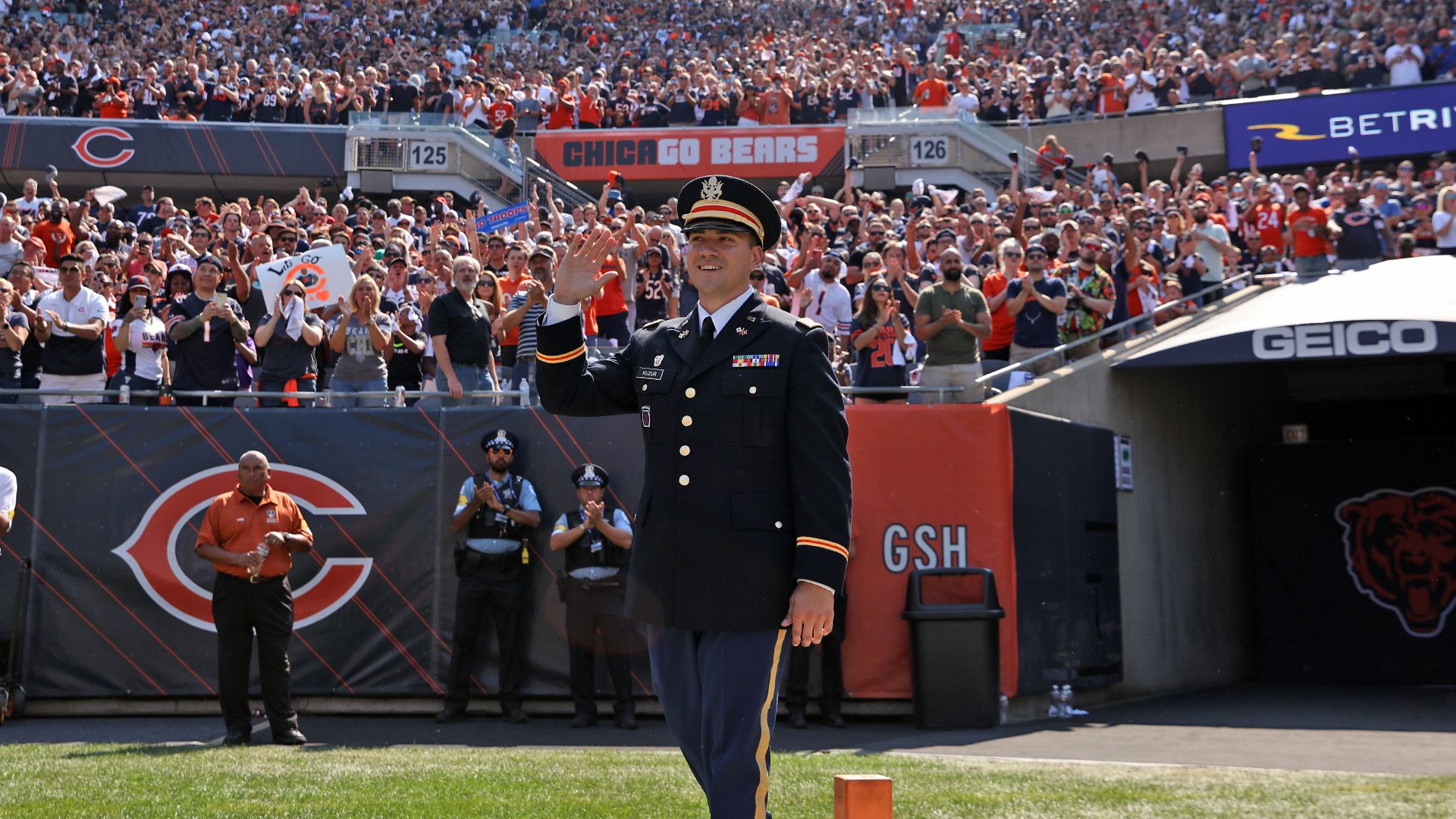 Bears/Boeing Military Salute
The Bears are proud to annually partner with The Boeing Company to present the Bears/Boeing Military Salute. At each Bears home game, a deserving member of the military will be honored during an on-field recognition during the third quarter. The Military Salute provides the opportunity for the Bears, Boeing and our great fans to give thanks and show support to those who protect our country and to also honor the history and heritage of Soldier Field. Military is identified through a partnership with the USO of Illinois.
Salute to Service
Salute to Service is a year-round effort to Honor, Empower and Connect with our nation's service members, veterans, and their families. It is grounded in deep partnerships with nonprofits and organizations that support the military and veteran community in the U.S. and across the world.
Every year the Bears host several events leading into their Salute to Service game. You can find more details about last year's support here.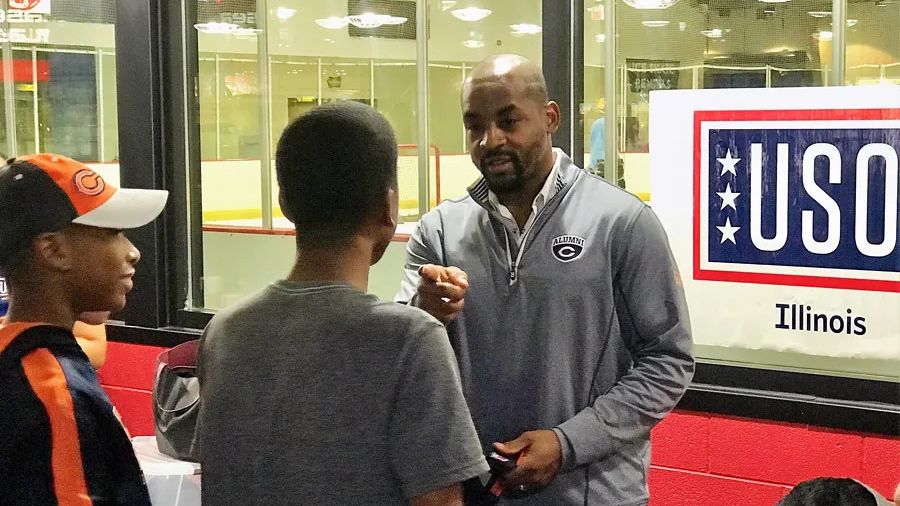 USO of IL Teen/Tween Programs
The Chicago Bears and the USO of Illinois have teamed up to host quarterly events for pre-teen and teen-aged children of military service men and women. These events provide fun activities for children who typically move at least once every couple of years and are forced to adapt to new surroundings and make new friends with an added stress of separation from family due to multiple deployments.