Health & Wellness | Chicago Bears Official Website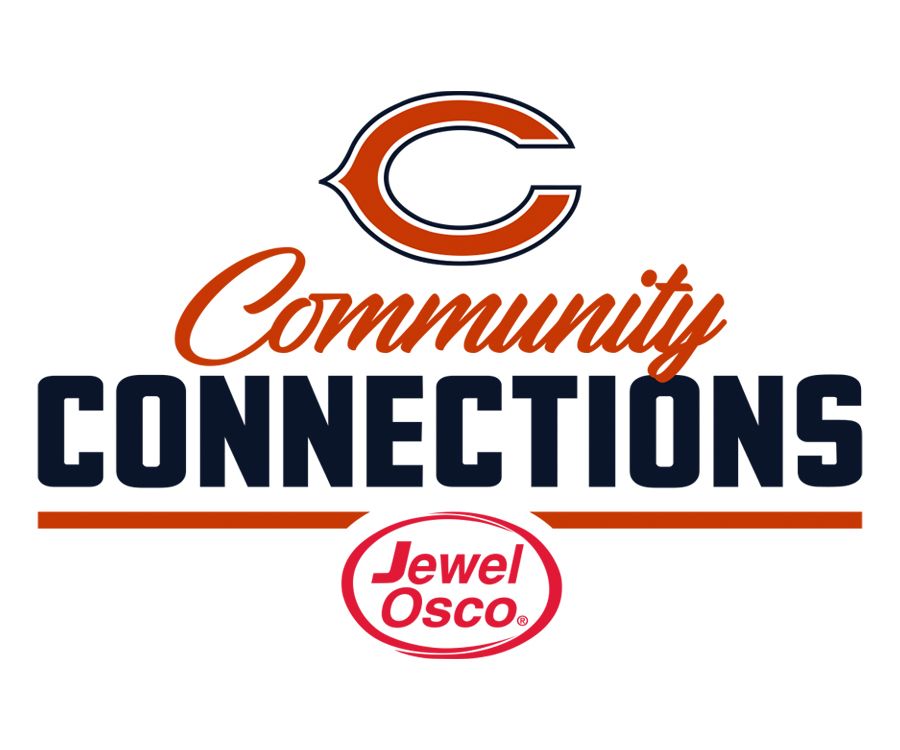 Community Connections
Our Community Connections program brought to you by Jewel-Osco is an opportunity to highlight Bears fans who are going through hardships, battling illnesses or are champions in their communities who deserve recognition. Throughout the inception of this program, the Chicago Bears and Jewel-Osco have been able to honor countless deserving fans and share their stories. Jewel-Osco and the Bears seek to create a once-in-a-lifetime experience for our Community Connections. If you know of someone that could benefit from this program, please submit a formal request.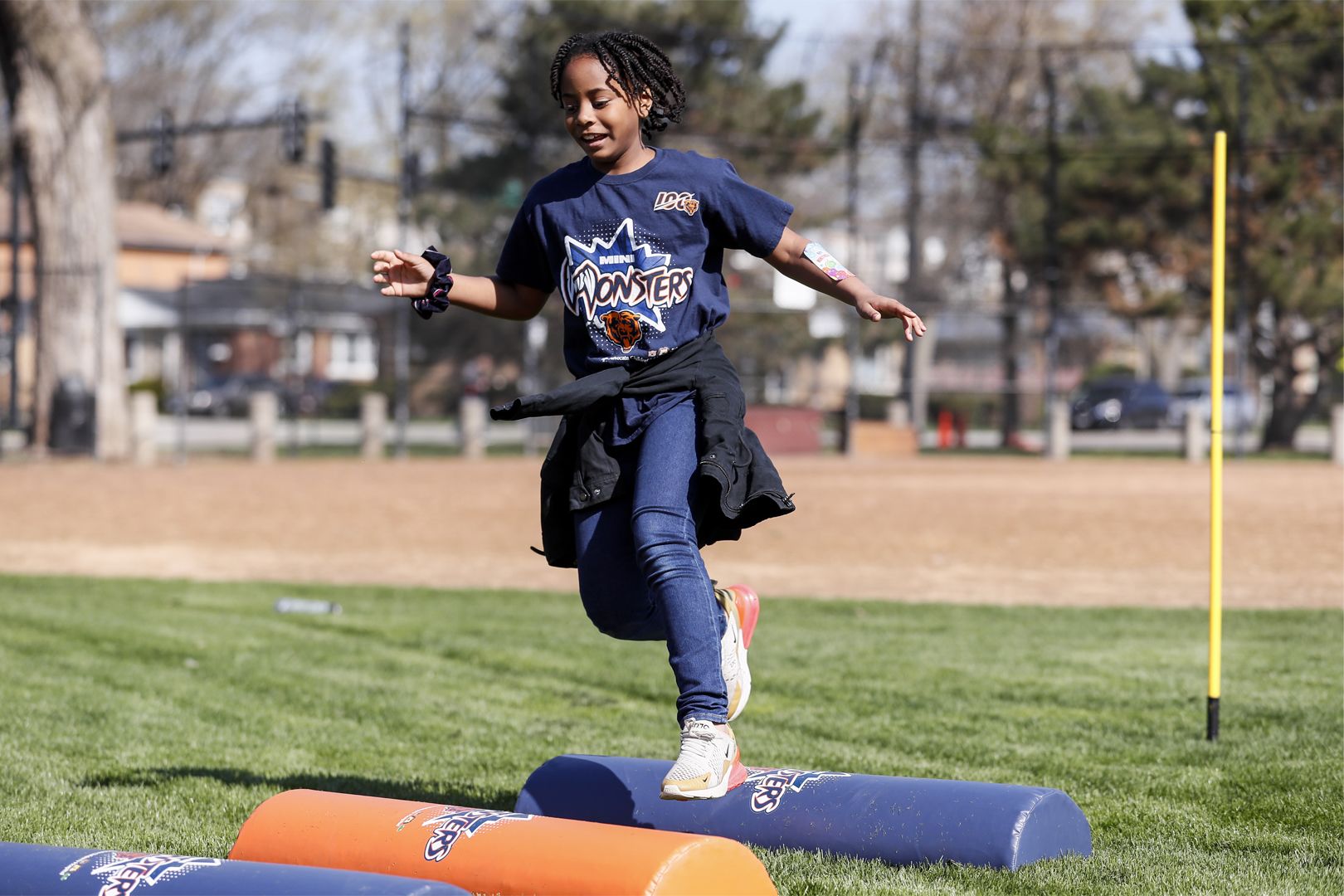 Mini Monsters
Mini Monsters, brought to you by Advocate Health Care, is a free youth program that stresses the importance of healthy eating, physical activity and proper hydration through fun, non-contact football drills. Find out more at www.ChicagoBears.com/MiniMonsters.
Bear Hugs
The Chicago Bears and Magellan Corporation continue to brighten the spirits of deserving children through wish-granting experiences and hospital visits.
The Chicago Bears and Magellan Corporation conduct Bear Hugs hospital visits to lift the spirits of children throughout Chicagoland with the help of Bears mascot Staley Da Bear. Through Bear Hugs, Staley and members of the Bears organization visit various children's hospitals each month to deliver teddy bears and fleece blankets, spend time with patients and their families, and spreads cheer throughout the medical facilities.
The Bears have visited the following hospitals as part of the program: Advocate Hope Children's Hospital, Advocate Lutheran General Children's Hospital, Children's Memorial Hospital (now Lurie Children's Hospital), Comer Children's Hospital, Rehabilitation Institute of Chicago, Ronald McDonald Children's Hospital of Loyola, and Shriners Hospital for Children.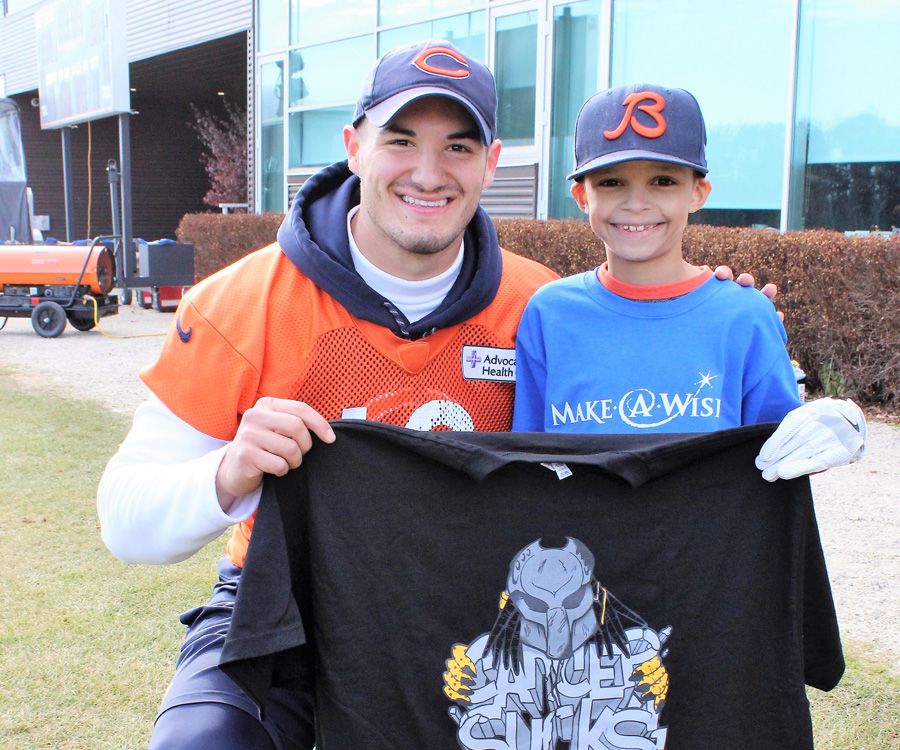 Wish Granting
Through the wish-granting experiences, the Bears and Magellan help create special memories for young fans who request a Bears-related wish. Wish recipients are invited to Halas Hall to watch a Bears practice, visit with their favorite players, and enjoy lunch in the Bears Cafe. The Bears and Magellan Corporation provided four complimentary tickets to each child and his or her family, along with pregame sideline passes, Bears Bucks, Bears apparel and more!
Bike Giveaway
The Bears coaching staff uses bicycles instead of golf carts to get around the Olivet Nazarene University campus each year during Bears Training Camp in Bourbonnais. Following the last camp practice, the coaches donate the bikes to area children to help them stay physically active throughout the year.
Chicago Bears/Jewel-Osco Coat Drive
The 32nd annual Chicago Bears Coat Drive, brought to you by Jewel-Osco, will be held on select dates through February 27, 2021. New and gently used coats can be donated at 85 designated Jewel-Osco locations throughout the Chicago area. Due to COVID-19, stores will only accept coats on specific dates. All collections will take place outside of the stores. To find out when each location will accept coats, please visit https://centralusa.salvationarmy.org/metro/chicago-bears-coat-drive/. All coats will benefit the Salvation Army. For information on how to receive a coat, please call the Salvation Army at 773-725-1100.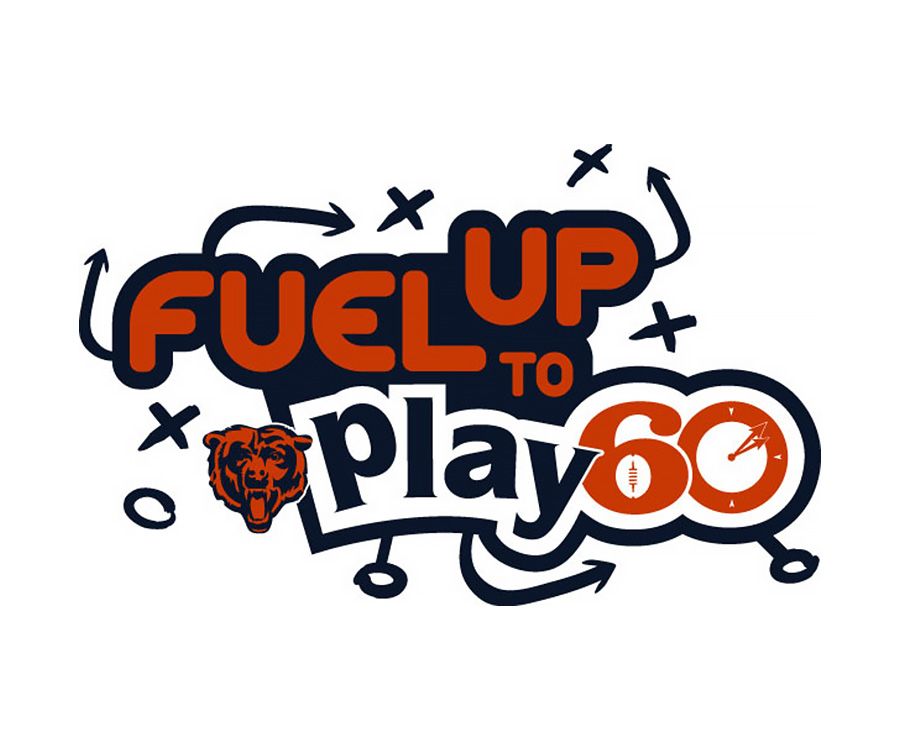 Fuel Up to PLAY 60
Fuel Up to PLAY 60 is an interactive program that allows students to decide how to make their school a healthier place. Kids earn prizes by taking challenges and playing games with their classmates. Launched by the National Dairy Council and NFL, in collaboration with the USDA, the program helps students make positive changes by improving opportunities to consume nutrient-rich foods and get at least 60 minutes of daily physical activity. Visit www.FuelUptoPLAY60.com for more information.