The Bears came up five yards short of upsetting the defending NFC champion Falcons Sunday at Soldier Field. Here are three things that stood out in the loss:
(1) Rookie running back Tarik Cohen is the real deal and perhaps the steal of the draft.
Just as he did in training camp and the preseason, Cohen on Sunday displayed the same video game-like moves that earned him the nickname "The Human Joystick" at North Carolina A&T. The fourth-round draft pick electrified the Soldier Field crowd with a 46-yard run against the Falcons, reversing field and bursting between two defenders.
"I think the secret's out on what we had with him," said quarterback Mike Glennon. "We knew how good he was going to be with us and he showed that. His very first game in the NFL and he did it all. He ran the ball, caught the ball and scored a touchdown. He's a playmaker and we're lucky to have him. He's going to continue to be a big part of our offense."
Cohen led the Bears in both rushing with 66 yards on five carries and receiving with 47 yards on eight catches. The 5-6, 181-pounder demonstrated not only his elusiveness but his power, bulling through cornerback Desmond Trufant on a 19-yard touchdown reception that drew the Bears to within 20-17 midway through the fourth quarter.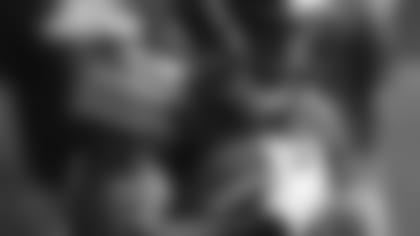 Tarik Cohen ran to history in his Bears debut.


"He's a baller," said tight end Zach Miller. "Ain't no denying the fact that the kid is special. All over the place too—in the backfield, catching footballs split out and running after the catch. He's special, and it's fun playing ball with him."
Cohen also returned three punts for 45 yards, giving him 158 all-purpose yards, surpassing Matt Forte's 141 yards in Indianapolis in 2008 as the most ever by a Bears rookie in a season opener.
"I can't remember too many games last year where we averaged 15 yards a punt return," said coach John Fox. "He's helpful in a lot of areas. I think he made that evident. We've kind of seen that through camp and even in preparation for the Atlanta game."
(2) Two late breakdowns ruined an otherwise impressive performance by the Bears defense.
Last season when they reached the Super Bowl, the Falcons set a team record and led the NFL in points scored with 540, an average of 33.8 per game. They tallied at least 30 points in 11 of 16 games and compiled 24 or more points in 14 contests. So when the Bears had allowed just 13 points through three quarters of Sunday's season opener, it was a very impressive feat.
Unfortunately, two costly fourth-quarter miscues led to 10 points, enabling the Falcons to escape with a 23-17 victory. First, the Bears left tight end Austin Hooper uncovered down the middle of the field and the 6-3, 245-pounder caught an 88-yard touchdown pass from Matt Ryan. On the Falcons' next possession, cornerback Kyle Fuller and safety Eddie Jackson missed tackles on a 40-yard reception by Hooper that led to an Atlanta field goal.
While the Bears defense displayed some confusion on the play, Fox did not call a timeout because the unit was lined up properly when the ball was snapped. The coach hinted that a concussion suffered by inside linebacker Jerrell Freeman may have impacted the play.
"We actually had the call in early," Fox said. "I'm not sure if that might have been a result of Jerrell with the concussion or not, but we just didn't get it communicated. We didn't play the call that we had called, but we got into a defense and really at the end of the day we got lined up in time. We just didn't execute the call we played very well."
Asked where the Bears safeties were supposed to be on the play, Fox said: "We would have one in the middle. He was leaning a little bit too much to [Falcons receiver] Julio [Jones]. And then a couple of our linebackers could have done a better job carrying the seam route by the tight end."
(3) There are no moral victories—a loss is a loss—but there were some encouraging signs.
The Bears valiantly battled the reigning NFC champions down to the final seconds, eventually falling short after failing to score the go-ahead touchdown on four plays from the 5-yard line. Although it was a disappointing defeat, there were some positive things to build on—most notably Cohen's breakout performance and the defense's effort through three quarters.
"Some plays we left out there, some things we can do better and clean up," Miller said. "But I'm proud of the way we stuck in it. That's a good football team. Took them to the wire. Defending NFC champs, damn-near Super Bowl champions. Nothing to hang your head about."
Another positive in the loss was quarterback Mike Glennon's resurgence. Starting a season opener for the first time in his five-year NFL career, Glennon rebounded from a slow start to complete 18 of 27 passes for 163 yards and one touchdown in the fourth quarter.
"That team is pretty much all back and was a few plays away from winning the Super Bowl," Glennon said. "So there are definitely positives to take away from it. Nothing will replace a win, but I think we already know that we're going to be competitive with everyone in the NFL.
"We're a confident group. When you look at the positives and the negatives, there is a positive that we were close to beating a team of that caliber."