The Bears turned a 13-3 deficit into a 17-13 lead before ultimately falling to the Lions 20-17 Sunday in Detroit. Here are three things that stood out about the game:
(1) In a hostile environment against a first-place opponent, Bears quarterback Matt Barkley was unfazed by his surroundings and again displayed poise and accuracy.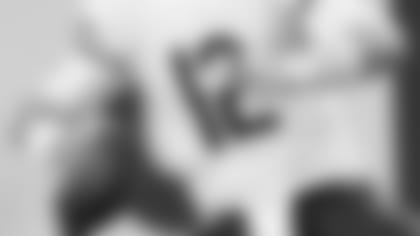 Quarterback Matt Barkley completed 20 of 32 passes for 212 yards and one touchdown.


The Bears were eager to see how Barkley would perform in the first road start of his NFL career and he didn't disappoint, completing 20 of 32 passes for 212 yards with one touchdown, no interceptions and a 92.2 passer rating while throwing to a decimated receiving corps. The former USC standout has played well enough to win all three of his starts and might have done so if not for a couple of costly dropped passes and a pair of drive-killing holding penalties.
Barkley showed excellent pocket presence, avoiding pass rushers and buying extra time. He dropped back to pass 33 times and was sacked only once. He also made pinpoint passes throughout the game, especially on a 31-yard touchdown to Cameron Meredith down the right sideline and on three throws on the Bears' final possession when they were attempting to tie the game or take the lead. Unfortunately, Barkley's completions of 27 yards to Meredith and 23 yards to Daniel Braverman were wiped out by holding penalties, and Joshua Bellamy failed to haul in Barkley's fourth-down throw over the middle that would have resulted in a first down.
"I've been impressed with what I've seen [from Barkley]," said coach John Fox. "You can go all the way back to him coming in in the Green Bay game after Brian [Hoyer] got hurt. It's not a great evaluation, but he handled it pretty good. And then he's had three starts. If we could have played better around him we could very easily be 3-0 in those three starts."
(2) Rookie cornerback Cre'von LeBlanc showed the instincts and ball skills the Bears saw when they held three joint practices with the Patriots this summer in New England.
LeBlanc provided a huge boost Sunday in Detroit when he intercepted a Matthew Stafford pass and returned it 24 yards for a touchdown, giving the Bears a 17-13 lead with 7:07 left in the fourth quarter. Figuring that Anquan Boldin would run a short route because he lacks elite speed and the Lions were faced with third-and-five from their own 14, LeBlanc didn't allow Boldin to use his hands to create separation and then beat the veteran to the ball with his quickness.
LeBlanc signed with the Patriots this year as an undrafted free agent from Florida Atlantic. The Bears noticed him during their joint practices in New England and then claimed him Sept. 4 after he was waived by the Patriots as part of final cuts. "His competitiveness is what stood out to me," Fox said. "He's earned everything he's gotten here. You just see him improve. We get to watch him every day in practice. He gets his hands on the ball a lot in practice, so it was good to finally see that happening in a game. That was the big play of the game."
Interestingly, LeBlanc almost had a pick-six on the play immediately before his pick-six. Recognizing a receiver screen, he darted up-field and broke up a pass intended for Andre Roberts. Said LeBlanc of the near-miss: "They came at me with a screen. I saw [Roberts] step forward and then step back and I just kind of shot. Once I looked at the quarterback, the ball was coming and I was just trying to beat him to the ball and win a 50/50."
(3) The Bears still need to learn how to close out games and eliminate costly mistakes.
Five of the Bears' 10 losses this season have come by a total of 22 points. In all five of those defeats, they've had the opportunity to take a late lead on their final drive but have failed in each case due to penalties, turnovers or dropped passes.
In a 29-23 loss to the Colts, the Bears reached the Indianapolis 25 before a holding penalty on Bobby Massie pushed them back. They turned the ball over on downs at the 28 with :57 to play. A week later in a 17-16 loss to the Jaguars, the Bears blew a 13-0 lead entering the fourth quarter and ultimately turned the ball over on downs at the Jacksonville 48 with :57 remaining following a holding penalty on Jordan Howard.
In a 22-16 loss to the Giants, the Bears reached the New York 30 before Jay Cutler threw an interception with 1:11 to play. A week later in a 27-21 loss to the Titans, Joshua Bellamy and Deonte Thompson both dropped potential TD passes in the end zone in the game's final minute.
Then came Sunday's 20-17 loss in Detroit. While the defense gave up the winning touchdown after generating a go-ahead TD, the offense shot itself in the foot with two holding penalties that nullified 27 and 23 completions on back-to-back plays, followed by another Bellamy drop at the Lions' 28 on fourth down with :13 remaining.
"Really at the end of the day that's our whole team learning how to close games and win games," Fox said Monday. "Our guys compete their tails off; that's not our issue. It's doing the things necessary to win. We're not there yet. We've got some missed assignments, some things done incorrectly in all three phases of our game that in close ballgames like yesterday and like a lot of them we've been in are the difference. We're continuing to harp on that, continuing to teach that and hopefully we get over the hump. We've only done it three times this year."