The Bears rallied from a 27-10 fourth-quarter deficit to forge a 27-27 tie only to lose to the Packers 30-27 Sunday at Soldier Field. Here are three things that stood out about the game:
(1) In his fourth straight start, Matt Barkley again played with great poise and resolve in leading a big comeback, but he must eliminate the costly turnovers he committed.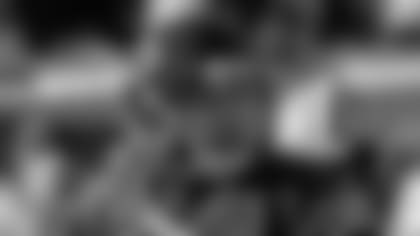 Bears quarterback Matt Barkley engineered scoring drives of 75, 78 and 75 yards on consecutive possessions.


Trailing 27-10 in the fourth quarter, the Bears rallied to tie the score 27-27 behind Barkley, who engineered scoring drives of 75, 78 and 75 yards on consecutive possessions by completing 15 of 20 passes for 166 yards with one touchdown, no interceptions and a 115.8 passer rating. It was similar to Barkley's performance against the Titans three weeks earlier at Soldier Field when he threw two fourth-quarter TD passes and would have had a third had receiver Joshua Bellamy not dropped the potential game-winner in the end zone late in a 27-21 loss.
On the other hand, the Bears probably wouldn't have been in such a big hole against the Packers if Barkley hadn't committed turnovers on four straight possessions. After an interception on a Hail Mary pass to close the first half, he lost a fumble and was picked off twice by safety Ha Ha Clinton-Dix in the third quarter. The Packers converted the three second-half takeaways into 17 points in grabbing a 27-10 lead.
Asked Monday about Barkley's performance since replacing the injured Jay Cutler, coach John Fox said: "He's definitely grown in his time as a starter. We still have two games left to evaluate that further. I think the young man's responded well and I'd like to think he would improve. I don't know how many people would have thought he was going to have the kind of success he's had to this point. It hasn't resulted in a lot of wins, but I think he's turned a lot of people's heads."
(2) Packers quarterback Aaron Rodgers has a knack for making key plays with the game on the line, especially against the Bears in Chicago.
The two-time NFL MVP was held without a touchdown pass for just the third time in 18 career meetings with the Bears. But Rodgers delivered when the Packers needed it most, heaving a 60-yard completion to Jordy Nelson in the final minute to set up Mason Crosby's game-winning 32-yard field goal as time expired.
The Bears were in "quarters" coverage—where four defensive backs are each responsible for one-fourth of the field—and Rodgers quickly realized that Nelson would be singled up against rookie cornerback Cre'von LeBlanc. Asked after the game if he was expecting help on the play, LeBlanc said: "Kind of, sort of. But at the end of the day, my technique has got to be better and I've got to be on top of that as a football player."
The play was reminiscent of a 48-yard TD pass that Rodgers threw to Randall Cobb on fourth down to give the Packers a 33-28 victory in the winner-take-all 2013 season finale at Soldier Field. Rodgers has now won 12 of the last 13 games he's started and finished against the Bears, including seven straight in Chicago beginning with the 2010 NFC Championship Game.
(3) The Bears run defense got gashed by Green Bay's third-string running back as converted receiver Ty Montgomery rushed for 162 yards and two TDs on 16 carries.
With top running backs Eddie Lacy and James Starks unable to play due to injuries, Montgomery picked up the slack by rushing for the most yards by an individual against the Bears since Dec. 4, 2014 when the Cowboys' DeMarco Murray gained 179 yards on 32 carries. The Bears had not allowed a rush of more than 30 yards this season but permitted runs of 61, 42 and 36 yards on Sunday.
On Montgomery's 61-yarder, John Timu, Pernell McPhee and Adrian Amos all tried and failed to make tackles. On Christine Michael's 42-yard touchdown run, the Packers running back bounced off LeBlanc. The Bears have been a fairly sure-handed tackling defense all season, but that certainly wasn't the case Sunday. The 226 yards they allowed on the ground was the most since Dec. 22, 2013 when they permitted 289 in a 54-11 shellacking in Philadelphia.
This week's return of veteran inside linebacker Jerrell Freeman following a four-game PED suspension should provide a boost to the run defense. Even after missing four weeks, Freeman still leads the Bears in tackles by a wide margin with 91.