The Bears fell to 0-2 with a disappointing 29-7 loss to the Buccaneers Sunday in Tampa. Here are three things that stood out in the blowout defeat:
(1) By opening the game with four straight turnovers, the Bears gave themselves no chance to win.
The Bears nearly pulled off a big upset of the defending NFC champion Falcons in Week 1 in part because they didn't commit any turnovers. But they shot themselves in the foot so many times Sunday in Tampa that it looked like they were wearing Crocs by the end of the second quarter.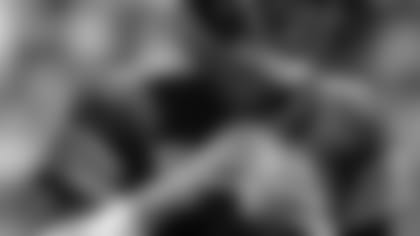 Bears quarterback Mike Glennon.


Opening the contest with four consecutive turnovers proved to be a recipe for disaster for the Bears as the Buccaneers cruised to a 26-0 halftime lead. The miscues weren't any prettier when coach John Fox reviewed them a day later.
"It pretty much looked the same on tape as it did at the stadium," Fox said Monday. "If you go out there and turn the ball over four times in the first half of a game, no matter who you're playing it can tend to look that way."
Interestingly, the stat sheet was fairly even; the Bears were outgained by a single yard, 311-310, but their minus-three turnover differential enabled the Buccaneers to record their most lopsided win since they beat the Bears 36-10 last Nov. 13. Tampa Bay won the turnover battle 4-1 in that game just like on Sunday. The Bears have now lost 15 of their last 16 games when they've had a negative turnover ratio dating back to 2015.
(2) The Bears suffered yet another key injury with the loss of promising second-year inside linebacker Nick Kwiatkoski.
After making four tackles on the game's opening possession, Kwiatkoski exited with a pectoral injury. Ironically, it was the same injury that the player Kwiatkoski was replacing, veteran Jerrell Freeman, had sustained a week earlier in the season opener against the Falcons.
"I've never seen the same injury to two guys back-to-back like that," said outside linebacker Willie Young. "I've never seen it before."
While NFL Network Insider Ian Rapoport reported Monday that Kwiatkoski's injury is feared to be season-ending, Fox said that the linebacker was still being evaluated and the extent of the injury was not yet known. "We're kind of in a wait-and-see," said the coach. "There are all kinds of different opinions you get, so we don't have a final analysis quite at this point."
Two games into the season, Bears players already on injured reserve include starting receivers Cameron Meredith and Kevin White as well as Freeman, their leading tackler last year. "It started early and it's continuing," said tight end Zach Miller. "I don't know the reason for it. Football's a rough game, I know that. But that's where we're at right now. We've got to continue to push through and have guys step up and play."
(3) The Bears running game was non-existent Sunday in Tampa.
If it's true that a running game is a quarterback's best friend, then Mike Glennon received next to no help from his good buddy against the Buccaneers. The Bears were limited to 20 yards on 16 carries, their lowest output on the ground since they were held to 13 yards on eight attempts in a 34-17 loss to the Lions in Detroit on Nov, 27, 2014.
"There's a bunch of different things," Miller said. "The ultimate thing about this is communication, where everybody's got to be on the same page. But when you get down early, it's hard to establish the run. You've got to start throwing it. So when you get down 26 points, you kind of abandon that game plan and now you're playing catchup the whole way."
Tarik Cohen rushed for 13 yards on seven carries, while Jordan Howard added seven yards on nine attempts. In two games, Howard has gained 59 yards on 22 carries after setting a Bears rookie rushing record with 1,313 yards in 2016. "We've just had some struggles," Howard said Monday. "I've got to do better. I've got to break more tackles, get back to form last year."