The Bears snapped a three-game losing streak with an impressive 20-10 victory over the Vikings Monday night at Soldier Field. Here are three things that stood out about the game:
(1) Quarterback Jay Cutler made a huge difference.
Outside linebacker Pernell McPhee predicted last week that Cutler's return after missing five games with a sprained right thumb would give the Bears new life, and that's exactly what happened.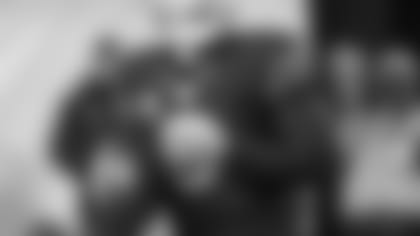 Quarterback Jay Cutler passed for 252 yards and one touchdown in the Bears win.


The offense looked revitalized with Cutler under center, amassing 403 yards and converting 7-of-14 third-down opportunities against the NFL's No. 1 defense. The veteran quarterback displayed his leadership in delivering an inspirational pre-game speech to teammates and then led by example on the field, passing for 252 yards with one touchdown and no turnovers.
"Our ace is back," tight end Zach Miller said after the game. "You get a playmaker back there that makes plays. He made great decisions all night, great throws. He took care of the ball. I can't say enough about the way he stepped in and played. To have him back means a lot."
Receiver Alshon Jeffery no doubt felt the same way, scoring his first touchdown of the season on an 11-yard pass from Cutler moments after the two had connected for a 34-yard completion.
After Cutler was injured in a Week 2 loss to the Eagles, replacement Brian Hoyer became the first quarterback in franchise history to pass for at least 300 yards in four straight games. But the Bears went 1-4 behind Hoyer, who is now sidelined indefinitely with a broken arm.
"Anytime you get your starting quarterback back, it's a little bit of a bolt," said coach John Fox. "The guys hung in there. Brian Hoyer did a good job of keeping us in some games, but we came up a little short. To get Jay back I think inspired all of us."
(2) The Bears are capable of generating a consistent pass rush.
Chicago's front seven harassed Vikings quarterback Sam Bradford throughout the night, registering five sacks and nine quarterback hits. Akiem Hicks led the way with two sacks, while McPhee, Leonard Floyd and Cornelius Washington all posted one apiece.
Hicks sacked Bradford on third-and-goal from the 2 late in the first half, forcing the Vikings to settle for a field goal that drew them to within 13-3. A touchdown in that situation would have made it a one-score game and given Minnesota momentum heading into the second half.
The pass rush should continue to improve with Floyd and McPhee both rebounding from injuries. Floyd, the ninth overall pick in this year's draft, has three sacks in the last two games after missing the previous two contests with a calf injury.
"I've been watching that kid since training camp," Hicks said. "That kid is special. He has a lot of great bend, great hand work. The sky's the limit for him."
McPhee continues to progress after sitting out the first six weeks following offseason knee surgery. After playing sparingly in his first game back against the Packers, he showed some of the power and explosiveness versus the Vikings that he routinely displayed last year before hurting his knee.
"He's a powerful guy," Fox said. "That physicalness is really a strength of his. You guys can see, too, when a guy's playing hurt, how they carry themselves. There was a stretch later in the year last year where that was evident. We were able to shut him down and get him well. I think early in that season a year ago you could see those capabilities, and they're coming back now."
(3) Fifth-round pick Jordan Howard might be the steal of the draft.
Howard became the first Bears rookie to compile over 200 yards from scrimmage in a game since Hall of Famer Gale Sayers in 1965. The Indiana product torched the Vikings defense by rushing for 153 yards and one touchdown on 26 carries and catching four passes for 49 yards.
Howard helped account for all of the Bears points. He set up two Connor Barth field goals with a 69-yard run and 34-yard reception, had a two-yard touchdown run of his own and extended a third-quarter drive that resulted in a TD with a 6-yard gain on third-and-two from the Minnesota 17.
Howard has now rushed for at least 100 yards in three of five starts this season. He gained 111 against the Lions and 118 versus the Colts in his first two starts before being held to 34 yards by the Jaguars and 22 by the Packers before breaking out again Monday night.
Asked Tuesday what he's learned about life in the NFL, Howard said: "I learned life in the NFL is very unpredictable. You can have a good week and then go to a bad week and bounce back to a good week, so you never know what's going to happen. You've just got to play each game the same."