Larry Mayer and Eli Kaberon of ChicagoBears.com discuss the Bears players they'll be watching on both sides of the ball in Sunday's home game against the Carolina Panthers.
Mayer
Offense: Running back Jordan Howard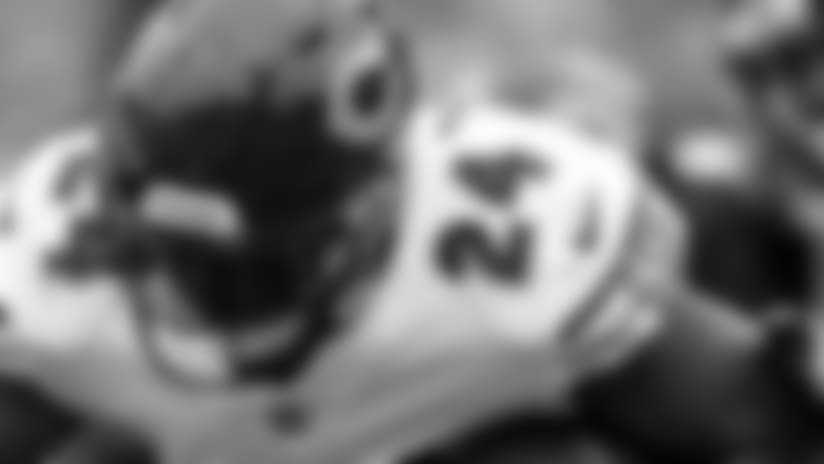 The Bears no doubt will continue to rely heavily on their star running back, especially after last Sunday's performance when he provided the key ingredient in a run-oriented offensive attack that helped lead the Bears to a thrilling 27-24 overtime win over the Ravens in Baltimore. Howard established career highs with 36 carries and 167 yards, including a 53-yard run in overtime that flipped the field and set up Connor Barth's 40-yard game-winning field goal.
"Yeah, 36 carries against that defense," said offensive coordinator Dowell Loggains. "They're stout. It's a tough place to play. [Ravens general manager] Ozzie Newsome just replaces those guys and they're all big and fast and thick. It's a tribute to Jordan and his commitment he made to his teammates to not be a guy that had one good year and to come out and work hard and keep grinding at practice every day and not let the success of last year go to his head. He does it for the guys around him, the other 10 guys in the huddle."
On Sunday at Soldier Field, Howard will face a Panthers defense that ranks fifth in the NFL against the run and is led by linebacker Thomas Davis and defensive end Julius Peppers.
Defense: Cornerback Kyle Fuller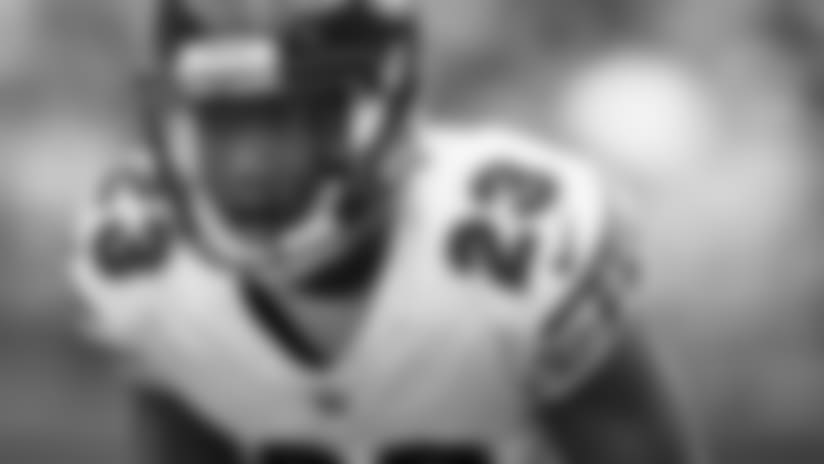 This season the fourth-year pro is performing like the player the Bears envisioned he would become when they selected him with the 14th pick in the 2014 draft out of Virginia Tech. After missing all of last year following arthroscopic knee surgery, Fuller has started each of the first six games and recorded 29 tackles and seven pass breakups.
Fuller played what was arguably his best game of the season last Sunday in Baltimore, breaking up three passes, including one that was intercepted by Adrian Amos and returned 90 yards for a touchdown. "First and foremost he's healthy, so he's able to prepare and practice and do the things necessary to perform well on game day," said coach John Fox. "He's put a lot into it and I think you saw the paybacks for that last weekend."
On Sunday, Fuller will be asked to help contain a Panthers receiving corps that features wideout Kelvin Benjamin, who is expected to play Sunday despite being listed as questionable due to a knee injury he sustained in Carolina's last game, an Oct. 12 loss to the Eagles. The mammoth 6-5, 240-pounder has caught 26 passes for 371 yards and one touchdown so far this season.
Kaberon
Offense: Right tackle Bobby Massie
Both in pass protection and run blocking, the Bears offense needs strong play from the offensive line. Versus Baltimore last week, the run blocking was strong, leading the way for a rushing attack that gained 231 yards. Pass protection was another story, however. Mitchell Trubisky was sacked four times and hit on four other occasions. That's too much for any player, much less a rookie making the first road start of his career. It's especially high given the fact that Chicago only called 21 pass plays against the Ravens.
Against the Panthers on Sunday, the blocking must improve. Right tackle Bobby Massie draws the toughest assignment up front, as he will be asked to stay in front of Panthers left end Julius Peppers. Even at age 37, the former Bear still can terrorize defenses. He doesn't start for Carolina, but when he's in the game, watch out. ""He's a pass-rush specialist, and he's very good at it," head coach John Fox said of Peppers, who has 6.5 sacks already this season. If Massie can keep Peppers away from Trubisky, the Chicago offense has a chance against a tough Panthers defense that allows only 280 yards per game, fourth-fewest in the NFL.
Defense: Nose tackle Eddie Goldman
The Panthers offense poses some unique and dangerous threats for opponents. In quarterback Cam Newton, they have one of the league's top dual-threat weapons who can carve through defense with both his arm and legs. Newton is averaging 7.49 yards per pass attempt this season, as well as 4.0 yards per rush. In addition to the dual-threat quarterback, Carolina also has a strong stable of running backs, including first-round draft choice Christian McCaffery.
To slow them down, Chicago will need to get strong pressure up front. That all starts with nose tackle Eddie Goldman. A force up the middle, Goldman is having the best season of his career in 2017. He's recorded 16 tackles on the season, but more importantly, he's taking up blocks so that other defenders can make plays on the ball. The Panthers offensive line hasn't been strong this year, giving Goldman a chance to do more damage this coming Sunday.