Larry Mayer and Eli Kaberon of ChicagoBears.com discuss the Bears players they'll be watching on both sides of the ball in Sunday's home game against the San Francisco 49ers:
Mayer
Offense: Quarterback Matt Barkley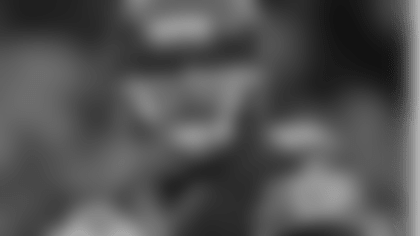 With Jay Cutler out for the rest of the season, Barkley will make his second straight start one week after nearly rallying the Bears to an improbable comeback win with a remarkable fourth-quarter performance against the Titans. Barkley passed for two touchdowns in the final period and would have had a third if Josh Bellamy hadn't dropped a perfect throw in the end zone.
"He's a very poised kid," said offensive coordinator Dowell Loggains. "Nothing rattled him. I think that was the most impressive thing about him, was how he dealt with the adversity of the game and stayed with it and kept competing and never wavered at all. He did a nice job with his preparation last week and that's continued to this week in getting ready for this one."
Barkley figures to benefit from a second week of operating the No. 1 offense in practice as he prepares to face a 49ers defense that allows a league-worst 424.5 yards per game. He needs to find open receivers and throw accurate passes against the 49ers like he did in the fourth quarter last Sunday and not repeat the two red-zone interceptions he tossed earlier in the game.

Defense: Inside linebacker Nick Kwiatkoski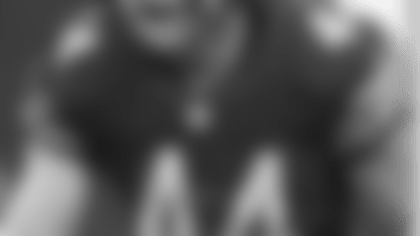 With Jerrell Freeman serving the second of a four-game PED suspension and Danny Trevathan out for the season with a knee injury he suffered last Sunday, the Bears play without their two veteran inside linebackers for the first time this year. It's a void that will have to be filled by rookie fourth-round pick Nick Kwiatkoski, who is set to make his second straight start. Kwiatkoski played 54 of 58 snaps against the Titans and recorded four tackles.
"I've seen him grow for sure," said coach John Fox. "Dallas was his first game action earlier this season. Much like Dallas, Tennessee is pretty good at running the football. All in all, I think early on he might have had a couple missed reads, which is understandable, and as the game went on I thought he improved."
The Bears will need Kwiatkoski to take another positive step Sunday against a 49ers offense that features multi-dimensional quarterback Colin Kaepernick. Fangio said that Kwiatkoski likely will be paired with John Timu, with Christian Jones and Jonathan Anderson possibly also rotating in to get some snaps at inside linebacker.

---
Kaberon
Offense: Running back Jordan Howard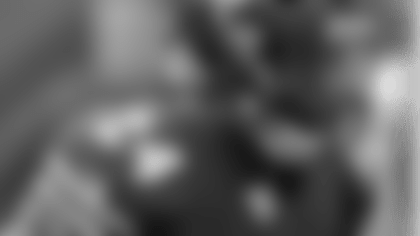 Some rookies see their performance decline in the second half of the season, as their bodies absorb the wear and tear of the NFL for the first time. Not Jordan Howard. The fifth-round pick has actually seen his numbers improve as the season has gone along. Over the Bears' last four games, he is averaging 19 carries and 104 yards per contest. For the entire season, Howard has run for 5.1 yards per carry, which leads all rookie runners.
The numbers indicate that Howard will continue to thrive in Week 13. San Francisco has a historically poor run defense, allowing 171.8 yards per game on the ground so far this season. No team has finished a season allowing more than 170 rushing yards per game since the 2008 Lions, who allowed 172.1 rushing yards a contest and finished the season 0-16. Howard hopes to keep his momentum rolling by having his way with the overmatched Niners and putting up some serious numbers up Sunday.

Defense: Outside linebacker Pernell McPhee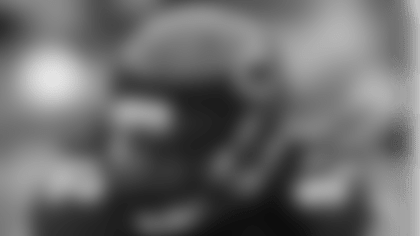 The Bears' top priority on defense Sunday at will be slowing down 49ers quarterback Colin Kaepernick. A threat as both a runner and passer, Kaepernick presents a lot of problems for opposing defenses. Last week in Miami, he threw for 296 yards and ran for another 113, almost leading the 49ers to a comeback victory. The Bears haven't faced many running quarterbacks this season, but they did a week ago when Tennessee's Marcus Mariota passed for 226 yards and ran for 46 in the Titans' 27-21 win at Soldier Field.
To prevent a dual-threat quarterback from beating them again, the Bears will have to find a different strategy from the one they used in Week 12. One of the changes that can be made is putting more pressure on the pocket. Though blitzing mobile passers can be risky because of their speed and athleticism, it is often a good way to hurry throws and make the quarterback uncomfortable. Mariota wasn't sacked or even hit behind the line once last week, a stat Chicago will look to improve upon. Outside linebacker Pernell McPhee is one of the team's fastest and also strongest pass-rushers, and he will be key in slowing down Kaepernick. If McPhee can hit the San Francisco signal-caller early and often, the Bears have a strong chance of stopping the 49ers offense entirely.