Larry Mayer and Eli Kaberon of ChicagoBears.com discuss the Bears players they'll be watching on both sides of the ball in Sunday's home game against the Green Bay Packers:
Mayer
Offense: Receiver Alshon Jeffery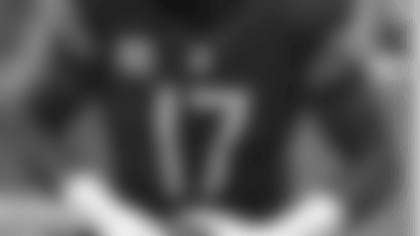 The return of the Bears' top receiver after serving a four-game suspension for violating the NFL policy on performance enhancing substances should provide a big boost. The offense had a chance to take the lead on its final drive in three games that Jeffery missed and failed every time in eventual losses to the Giants, Titans and Lions. Dropped passes were a major factor in two of those contests, with the Bears forced to rely on inexperienced receivers.
Jeffery is arguably the top impact player on the Bears roster and will give quarterback Matt Barkley an option he hasn't had in his three starts since replacing the injured Jay Cutler. Said Barkley: "It should add another level of complication the defense has to game plan for given his abilities outside. On some balls if it's close, he says just put it up there and it turns into almost a basketball rebound where he'll out-jump the guy."
Despite playing in only nine games, Jeffery leads Bears receivers with 630 yards on 40 catches. But he has only one touchdown and one 100-yard outing this season after scoring four TDs and recording four 100-yard performances in nine contests last year.

Defense: Outside linebacker Leonard Floyd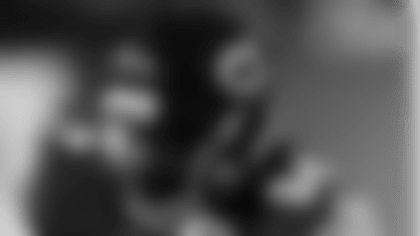 The rookie first-round pick introduced himself to Aaron Rodgers in the first game between the two teams earlier this season, sacking the Packers quarterback and forcing a fumble that Floyd recovered in the end zone for a touchdown. Floyd hopes to have a similar reunion with Rodgers, a two-time NFL MVP who has won 11 of the last 12 games he's started and finished against the Bears, including the last six at Soldier Field beginning with the 2010 NFC Championship Game.
Floyd has continued to improve throughout the season, showing the athleticism and pass-rush skills the Bears envisioned when they traded up two spots to select the Georgia product with the ninth pick in this year's draft. Floyd enters Week 15 leading all NFL rookies with seven sacks, the third most by a Bears rookie behind Mark Anderson's 12 in 2006 and Brian Urlacher's eight in 2000. Floyd didn't record a sack in last Sunday's 20-17 loss to the Lions in Detroit, but he generated consistent pressure on quarterback Matthew Stafford.
Floyd will have to stay disciplined in his pass rush Sunday, given Rodgers' ability to extend plays with his feet and break containment.

---
Kaberon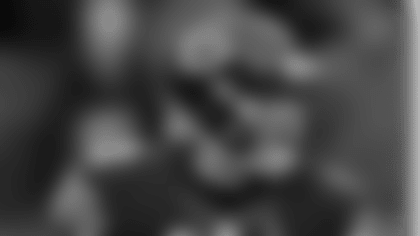 The first snaps that Barkley took for the Bears happened back in Week 7, as he was rushed into duty in the second quarter after Brian Hoyer suffered a season-ending injury. That game was against the Packers at Lambeau Field, a situation not ideal for a quarterback making his season debut. Barkley completed six passes that night to Chicago receivers and two others to Packers defenders, and Green Bay won 26-10.
Barkley will again be under center when the Bears face off with the Packers, but this time it won't be in an emergency bullpen role. Sunday will mark the fourth consecutive game he will be starting for Chicago, and the results lately have been much improved from his season debut. Over the past three weeks, the Barkley has thrown four touchdowns and two interceptions, and is completing 57 percent of his passes. With weather conditions that will make throwing the ball a tricky proposition, Barkley has to play mistake-free in order to keep Chicago's offense on track. The Packers allow 7.48 passing yards per play—third-most in the NFL—so there should be opportunities for the quarterback to make some big plays.

Defense: Defensive end Akiem Hicks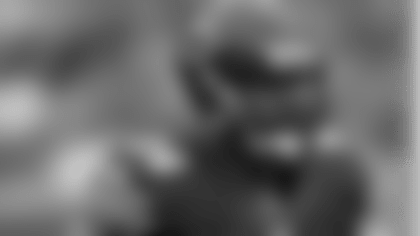 One of the best ways to slow down Green Bay quarterback Aaron Rodgers is by putting him on the ground. Over the last three weeks—when the Packers have gone 3-0—Rodgers has been sacked just twice. The four weeks prior—when Green Bay lost four in a row—Rodgers was taken down a total of 11 times. Chicago will try to bring pressure as often as possible from the outside, but oftentimes, the best pass rushes start inside. That's where Akiem Hicks comes into play. A pass rushing force off the defensive line, Hicks has the ability to charge the offensive backfield as soon as the ball is snapped.
In recent games, he's been doing just that. Hicks has registered a quarterback hit in each of his past four games, with three sacks coming in just the last two contests. Hicks is an athletic player, but so too is Rodgers, who likes to make plays out of the pocket if things break down up front. If the Bears can get strong coverage, Hicks should be able to do some damage. Rodgers has been sacked 26 times on the year, a total the Bears pass rush, led by Hicks, will look to increase come Sunday.