Larry Mayer and Eli Kaberon of ChicagoBears.com discuss the Bears players they'll be watching on both sides of the ball in Sunday's season finale in Minnesota:
Mayer
Offense: Quarterback Matt Barkley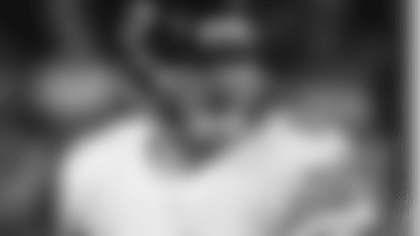 Barkley will look to rebound after throwing five interceptions in last Saturday's loss to the Redskins, one more than Vikings counterpart Sam Bradford has had all season. Turnovers kill drives and Barkley has committed nine of them in the last two games with eight picks and a lost fumble in losses to Green Bay and Washington. Two of his interceptions last week came when he threw deep into triple coverage and heaved a pass over the middle to avoid a sack.
Barkley has vowed to learn from the mistakes, but it won't be easy Sunday in Minnesota when he faces a Vikings defense that ranks second in the NFL in total yards and fourth in passing yards. Judging by Barkley's demeanor in practice this week, however, offensive coordinator Dowell Loggains is confident that Barkley will bounce back.
"The one thing you can't coach is experience," Loggains said. "Sometimes you've got to get out there and learn from your mistakes and keep building a toolbox of memory of things that happen, good and bad, in the game. Part of it is the resiliency to bounce back and have a good week of practice. The toughest thing when you have a game like that is on Wednesday getting in the huddle and facing your teammates knowing that you didn't perform as well as you expected yourself to play, when you feel like you made a couple critical mistakes to hurt the football team. But Matt's had a good week of practice, and that's where it all starts."

Defense: Defensive end Jonathan Bullard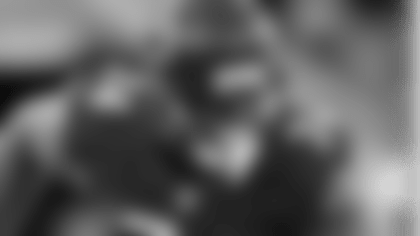 Selected by the Bears in the third round of this year's draft, Bullard hasn't made the same impact as fellow rookies such as outside linebacker Leonard Floyd, center Cody Whitehair and running back Jordan Howard. But Bullard still possesses the potential to become a quality starter and will have one final opportunity this season to impress coaches Sunday in Minnesota.
Bullard has recorded 17 tackles and three tackles-for-loss in 13 games this season. Since he was a healthy scratch Dec. 4 against the 49ers, the Florida product has played in three straight games, registering three tackles and one tackle-for-loss.
"He's got a lot of room for growth and I think he's responded well to that," said defensive coordinator Vic Fangio. "He's been active the last few weeks and gotten more playing time. I think Jon's got a lot of room to grow and I think he can do it. He's got to get stronger, he's got to learn to play in the NFL trenches a little more and better. I think his future can still be bright, but his offseason is going to be critical for him."

---
Kaberon
Offense: Receiver Alshon Jeffery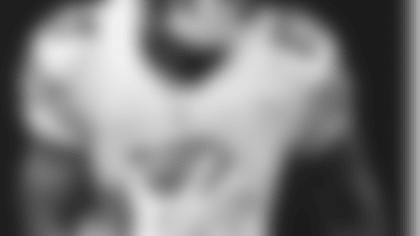 It has been an up and down season for receiver Alshon Jeffery. At times, he's been an unstoppable force, showing why he's one of the top deep threats in the league. Jeffery's 15.9 yards per catch average leads the Bears among players with double-digit receptions and ranks in the top 10 of the league among qualified receivers. But then there were also the four games he missed in the second half of the season due to suspension and the fact he has just two touchdowns on the year. For a player without a contract moving forward and looking to cash in this offseason, the inconsistency in performance has been eye-opening.
Jeffery has one more chance to make a positive impression, and will be facing a team he has torched throughout his career. In eight all-time games versus the Vikings, Jeffery has hauled in 44 passes for 675 yards and seven touchdowns. Minnesota has a strong pass defense this season, allowing just 6.04 yards per pass play, second fewest in the NFL. But a week ago, the Vikings secondary was embarrassed by Green Bay receiver Jordy Nelson, who caught nine passes thanks to some defensive breakdowns. With their wounds still fresh, Minnesota may be vulnerable again this Sunday, giving Jeffery a chance to shine in the season finale.

Defense: Cornerback Johnthan Banks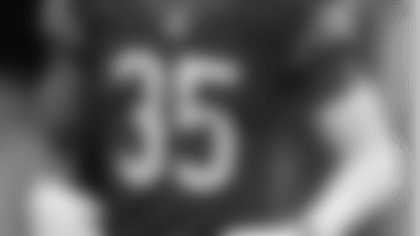 A week ago versus Washington, cornerback Johnthan Banks played 65 of 67 defensive snaps, pretty good for a player who was just added to the team's roster in early December. A former second-round pick by Tampa Bay, Banks has plenty to prove to the Chicago coaching staff and front office. All he needs is an opportunity, and Sunday should provide another one. The team's top corners—Tracy Porter, Cre'von LeBlanc and Bryce Callahan—all appeared on the injured list prior to the Vikings game, meaning Banks could see plenty of snaps yet again.
If he does play, Banks—who stands 6-foot-2—will be challenged by an improved Minnesota receiving corps. Adam Thielen has become the team's go-to guy, hauling in 12 passes for 202 yards in Week 16, giving him 960 receiving yards on the season. Banks may be asked to defend Thielen on Sunday, giving the young corner the chance he needs to catch the eye of evaluators. A strong performance in Week 17 could boost Banks to bigger things in 2017.