Larry Mayer and Eli Kaberon of ChicagoBears.com discuss the Bears players they'll be watching on both sides of the ball in Monday night's home game against the Minnesota Vikings.
Mayer
Offense: Quarterback Mitchell Trubisky
Not really going out on a limb with this selection. All eyes will be on the rookie quarterback, who makes his much-anticipated first NFL start on Monday Night Football. Trubisky served as the Bears' No. 2 quarterback in the first four games of the season before being named to replace struggling veteran free-agent acquisition Mike Glennon as the starter.
The Bears traded up one spot to select Trubisky with the second pick in the draft. They were impressed with the progress he made during offseason practices and training camp and then watched him exceed all expectations in the preseason. His performance in the exhibition games earned him a promotion to the No. 2 spot on the depth chart entering the regular season.
Now as the starter, Trubisky will have an opportunity to show why the Bears chose him with their highest draft pick since 1951 when they took Notre Dame quarterback Bob Williams also at No. 2. Trubisky brings a different element to the Bears offense with his mobility and ability to extend plays, throw on the run and scramble. He also throws with accuracy and has a nice touch on deep passes, something he showed in the preseason when he heaved a 45-yard touchdown pass to fellow rookie Tanner Gentry in a 19-7 win over the Titans in Tennessee.
Defense: Defensive end Akiem Hicks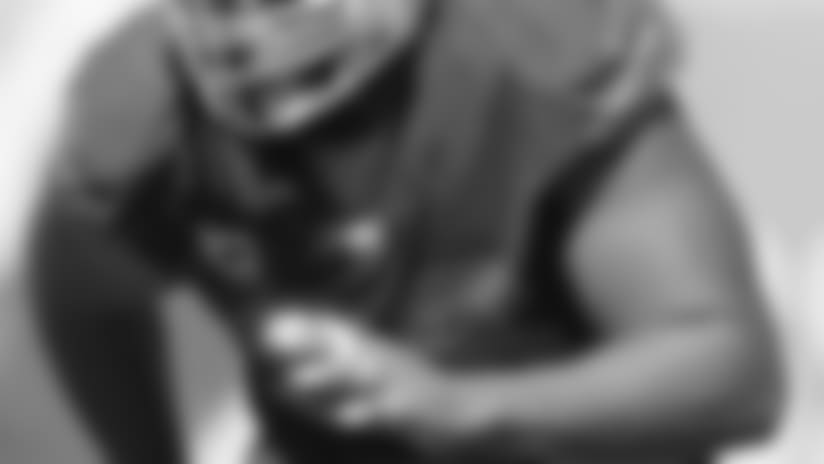 The sixth-year pro, who many consider the heart and soul of the defense, needs to lead a strong effort against a Vikings offense that has been hurt by injuries at two key positions. Quarterback Sam Bradford has missed the last three games with a knee injury and his status for Monday night's game is not known. Rookie running back Dalvin Cook is out for the season after tearing his ACL last Sunday in Minnesota's 14-7 loss to the Lions.
Hicks, who is tied for the Bears lead with two sacks, needs to generate pressure on the quarterback—whether it's Bradford or replacement Case Keenum—and contain a ground game that likely will feature running back Latavius Murray. The Vikings boast talented receivers in Stefon Diggs (22 receptions for 391 yards and four touchdowns) and Adam Thielen (24-358-0).
With Trubisky making his first NFL start Monday night against the Vikings, Hicks and the defense must play complementary football, which means producing some takeaways and three-and-outs to give their offensive counterparts some short fields. The Bears defense has forced just two turnovers in four games this season—a third came on special teams—after recording an all-time franchise-low 11 last year.
Kaberon
Offense: Running back Tarik Cohen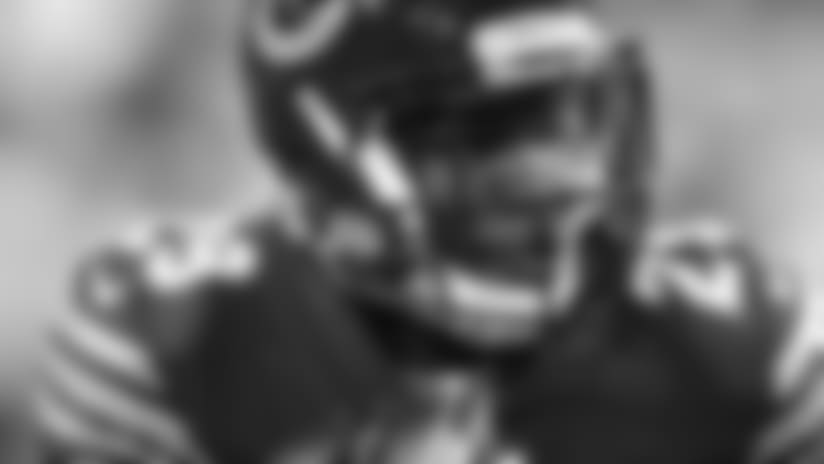 Most of the attention Monday night will be focused on another Bears rookie. But don't forget about Cohen, who has been the spark plug for the offense in both Bears games at Soldier Field this season. Against Atlanta and Pittsburgh, the rookie running back averaged nearly 8.5 per rushing attempt, with a run of 30 or more yards in both contests. A threat to score every time he touches the ball, Cohen has been utilized in a variety of different ways so far, both as a runner and receiver, and his role is likely to keep expanding with more experience.
The Vikings have one of the league's toughest defenses, especially when it comes to running the ball. Opponents are averaging just 3.06 yards per play on the ground against Minnesota, fourth-fewest in the NFL. The unit hasn't allowed a run of 30 or more yards all season. But Cohen is an electrifying talent, capable of making something out of nothing. His 6.03 yards per carry is second-best among players across the NFL entering Week 5 with at least 30 rushing attempts on the season. If anyone can dismantle one of the league's toughest defenses, it's the "Human Joystick" himself. And if Cohen can have a big game again on the Soldier Field turf, that will open things up for the entire Bears offense.
Defense: Cornerback Kyle Fuller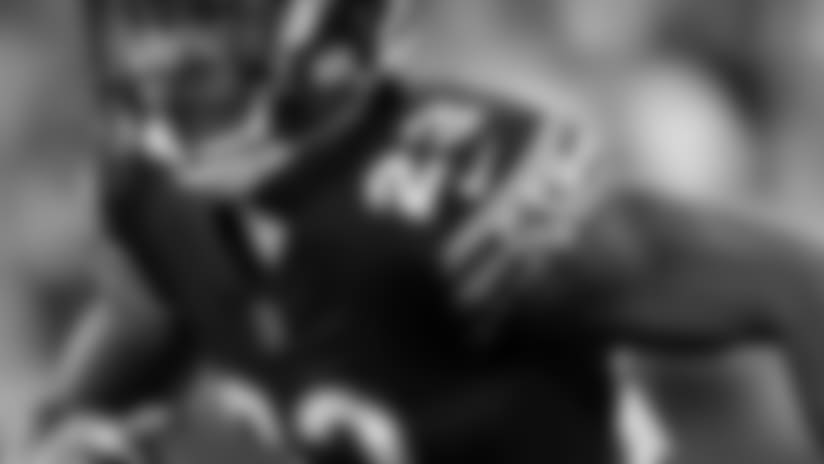 The Bears are one of four teams—along with Raiders, Dolphins and Giants—who have yet to record an interception this season. Meanwhile, Minnesota is one of four teams that hasn't thrown a pick so far. Monday would be a great time to start to reverse those trends. Fuller may be the one to do it. He's tied for the team lead with three passes defensed, and he likely will see a lot of balls thrown his way against the Vikings.
Minnesota has two receivers in Thielen and Diggs who are tied for the team lead in targets with 32 each. They each present their own type of challenge, as Thielen has the more reliable hands, while Diggs is the superior deep threat. Fuller will spend most of his day shadowing one of those two, depending on where the two Vikings line up. By getting his hands on a ball and grabbing the first interception of the season for Chicago, Fuller can shut down the Vikings' aerial threat and light a spark for his own unit.