The Bears struggled in Thursday night's 22-0 preseason-opening loss to the Denver Broncos at Soldier Field, but there were at least four positives:
(1) When the Bears selected Kevin White with the seventh overall pick in last year's draft, they envisioned pairing him with Alshon Jeffery to form a dynamic receiving tandem. Unfortunately, that never happened because White missed his entire rookie season with a leg injury and Jeffery sat out seven games with a variety of ailments.
A year later, the two receivers both started Thursday night's game—and contributed early as quarterback Jay Cutler completed a 12-yard pass to Jeffery on the Bears' first play from scrimmage and a 3-yarder to White on the offense's second snap.
"I thought it was real critical [that the two receivers played]," said coach John Fox. "Kevin missed all of last season and that's his first live football in a year, really first in the NFL in a game condition. [Jeffery] worked hard to get back. He had some good days in practice; felt good. He didn't have a whole lot of time, but having them both out there is good."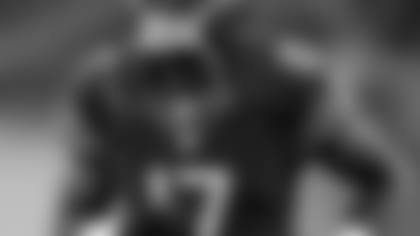 Alshon Jeffery caught a 12-yard pass from Cutler on the first play from scrimmage against the Broncos.


(2) The Bears have made a concerted effort to generate more takeaways after their defense produced only 15 last season. On the Broncos' second possession Thursday night, cornerback Bryce Callahan deflected a pass that was intercepted by inside linebacker Jerrell Freeman.
"It was nice for [Freeman] to get that," said inside linebacker Danny Trevathan. "He did a good job of reading it and dissecting the play and also not giving up on the play and being right there when he threw the ball. When you hustle, things happen, and that's what we want to do this year is get more turnovers."
The Bears defense intercepted only eight passes last season, with just one by an inside linebacker (Jonathan Anderson). Freeman has four interceptions in 57 NFL games. His first was a pick-six on his first career series against the Bears at Soldier Field in the 2012 season opener.
(3) Rookie cornerback Deiondre Hall—one of three defensive backs the Bears selected in the draft—showed his ball skills by breaking up passes in the end zone on back-to-back plays.
"It felt good to get my first NFL pass breakup," said Hall, a fourth-round pick from Northern Iowa. "It was a confidence builder; get back to that line and get the next call and keep it going. My nerves kind of dwindled down and it was just playing ball from there."
Hall led the Missouri Valley Conference in interceptions each of the past two seasons with five in 2014 and six in 2015, earning the MVC Defensive Player of the Year Award as a senior. He also set a Northern Iowa career record with four interception return touchdowns.
(4) With such a young secondary, it was good to see veteran safety Chris Prosinski make key plays on both defense and special teams. The seventh-year pro tackled receiver Cody Latimer immediately on a short third-down reception to force a punt and later blocked Brandon McManus' 48-yard field goal attempt.
Prosinski signed with the Bears last Sept. 29 primarily to help shore up a special-teams unit that had allowed kickoff return touchdowns in back-to-back games. But he also contributed on defense.
After playing in six games as a reserve, Prosinski made his first start last Nov. 22 against the Broncos in place of the injured Antrel Rolle and registered six tackles and his first career sack. In his second start four days later in Green Bay, Prosinski tied for the team lead with nine tackles and produced a key takeaway with his first career forced fumble in a 17-13 Thanksgiving night win over the Packers.