Bears defensive coordinator Vic Fangio tackled several topics Thursday during his weekly press conference. Here are five things we learned:
(1) Fangio has faith that second-year linebacker Nick Kwiatkoski will excel in place of veteran Jerrell Freeman, who was placed on injured reserve after tearing his pectoral muscle in last Sunday's season-opening loss to the Falcons.
"[Kwiatkoski] will play a big role, and I have all the confidence that he'll do fine," Fangio said. "He came along last year as he played more and more. He's had a good camp for us this year and I have confidence in him to go in there and do a good job and nothing will change."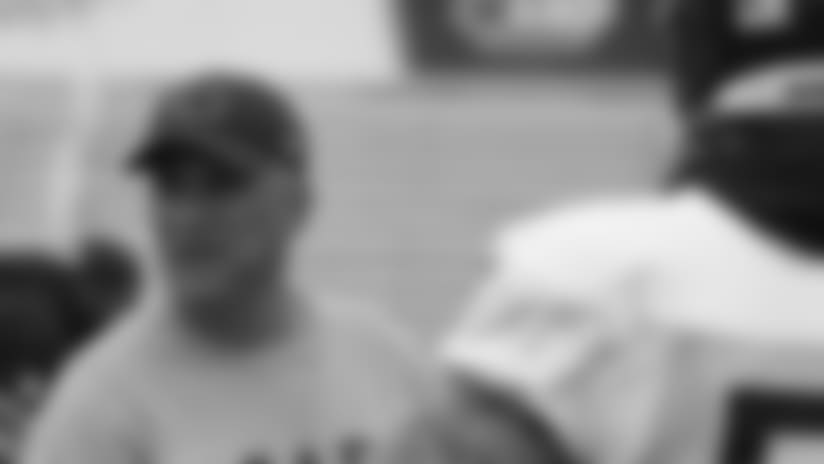 Bears defensive coordinator Vic Fangio.


(2) Fangio liked the way that cornerback Kyle Fuller performed against the Falcons. Starting in place of the injured Prince Amukamara, Fuller recorded six tackles and one pass breakup in helping the Bears hold All-Pro receiver Julio Jones to four receptions for 66 yards. It was a positive first step for a player who missed all of last season following arthroscopic knee surgery.
"He did a good job," Fangio said. "I was pleased with the way Kyle played overall. There are obviously some plays he'd like to do over and play them a little better, but overall I thought he did a good job. I like where he's at right now."
(3) Fangio felt that the pass rush was adequate against the Falcons. The Bears recorded two sacks in the game, both by defensive end Akiem Hicks.
"It was fine," Fangio said. "They threw the ball, particularly on the early downs, very quickly and I never felt in the game that pass rush was a problem, even though there weren't a ton of hits or sacks. The ball was coming out extremely fast."
(4) Hicks has played the best football of his career since joining the Bears last year; he established career highs with 71 tackles and seven sacks in 2016. But Fangio thinks he can improve.
"He's gotten better and better," said the defensive coordinator. "There are still a lot of things he can do better. But I think he has improved. I expect him to. He's in the prime of his career. He should continue to improve. It always won't result in big numbers. But there are little things he can do better. But overall we're pleased with his play and where he's headed."
(5) In Jameis Winston, the Bears will face a quarterback Sunday that Fangio feels has improved across the board since being selected by the Buccaneers with the first pick in the 2015 draft.
"I'm seeing the same player; he's just a little bit better at everything," Fangio said. "He's throwing the ball a little bit more accurately. He's got great pocket feel. He's a very confident player. I see an excellent player. I see why they took him [first overall]."