The famed 1985 Bears gathered Tuesday night at Soldier Field to celebrate the 30th anniversary of their Super Bowl XX victory over the New England Patriots.
More than 40 players and coaches from the legendary team attended the event, including coach Mike Ditka and Hall of Famers Mike Singletary and Dan Hampton.
"It's great coming back for the reunion and seeing the guys to chit chat and have a couple laughs," said William "Refrigerator" Perry, a rookie defensive tackle on the '85 Bears.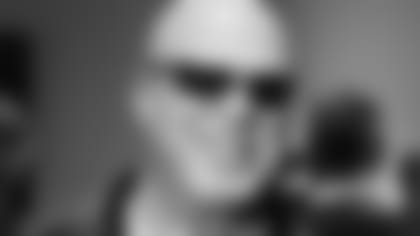 Quarterback Jim McMahon at the 30th anniversary on Tuesday night at Soldier Field.


Perry and his former teammates remain as popular today as they were three decades ago when they capped one of the most impressive seasons in NFL history with a 46-10 rout of the Patriots in Super Bowl XX.
"We had a cast of characters that were not the norm," said Willie Gault, a receiver on the '85 Bears. "We brought excitement back to the National Football League. It made for a very interesting team. We're revered because we really brought pride back to Chicago."
The 30th anniversary celebration was coordinated by Jim Morrissey, a reserve rookie linebacker on the '85 championship team.
"I'm looking forward to seeing some of the guys I haven't seen in a long time and some of the coaches I haven't seen in a long time," Maury Buford, a punter on the '85 Bears, said when he arrived Tuesday night at Soldier Field. "I can't believe it's been 30 years. A lot of things have changed, but a lot of things have stayed the same. I'm just happy to be back in Chicago and have an opportunity to listen to old stories and see a bunch of the guys again."
One of the best old stories occurred the night before Super Bowl XX when defensive tackle Steve McMichael prematurely ended a defensive meeting by knocking over a film projector and throwing a chair that stuck in a wall.
At that point, it was clear to everyone in the immediate vicinity that the Patriots were going to suffer the same fate as the projector and the chair the following day in the Superdome.
Said Singletary, the middle linebacker on the '85 Bears: "We knew when we left that meeting room that we were going to bring it home the next day."