Blaming his poor performance in Detroit on bad mechanics, Bears punter Adam Podlesh is confident that he'll be able to make the necessary corrections Sunday against the Saints.
"I feel good," Podlesh said Wednesday after practice. "I hit the ball well today. I kind of made some mechanical adjustments with what I've been doing fundamentally and I've been working my tail off to make sure that I put out a good product this Sunday."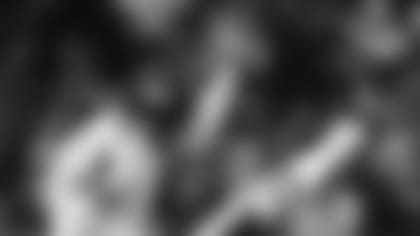 Adam Podlesh
In last Sunday's 40-32 loss to the Lions, Podlesh hit a low line drive that Micheal Spurlock returned 57 yards to the Bears' 22, setting up the first of three Detroit touchdowns in a 3:26 span late in the first half. Podlesh later had punts of 33 and 35 yards in the game.
"It's more timing than anything else," said special teams coordinator Joe DeCamillis. "I think he just got off on timing, so we'll keep working at it. He worked today. We'll keep going from there. There's nobody who wants it more for him than me and there's nobody that wants it more for all of us than Adam, so we're going to keep working and keep getting better.
"He hit it well today. Hopefully, we can keep that going into the game."
The Bears had several free-agent punters at Halas Hall for a workout Tuesday. But that doesn't necessarily mean that Podlesh has one foot out the door.
"Talking to Joe, they think they can make some corrections in a way that can help him get back to where we think he should be," said coach Marc Trestman. "We're optimistic that will happen."
Injury report: Receiver Brandon Marshall (foot), defensive tackle Stephen Paea (toe), cornerback Charles Tillman (groin/knee) and safety Anthony Walters (hamstring) did not practice Wednesday.
Tight end Martellus Bennett (shoulder), cornerback Sherrick McManis (quadriceps) and defensive end Julius Peppers (chest) were limited.
Trestman is hopeful that all seven of the aforementioned players will be able to suit up against the Saints, saying: "We're optimistic that we'll see everybody on Sunday at this point in time."
For the Saints, defensive ends Brodrick Bunkley (calf) and Tyrunn Walker (knee), running back Mark Ingram (toe), safety Roman Harper (knee) and receiver Lance Moore (hand) did not practice. Cornerback Keenan Lewis (hip) and defensive end Tom Johnson (hamstring) were limited.
Reunion time: After spending his first six NFL seasons with the Saints from 2007-12, Bears left tackle Jermon Bushrod will play against many of his former teammates Sunday.
"A lot of them are my close friends," said Bushrod, who signed with the Bears as a free agent in March. "I've got some good friends on that team. They gave me an opportunity coming out, so I have a lot of love for them. But I'm a Bear now and I'm trying to get it done this year."
Bushrod doubts that he can provide much secret information about the Saints to the Bears.
"Nobody's coming to me for any tips or anything like that," he said. "Honestly, what you see on tape is what they're going to give you. They're not going to give you anything crazy."
Pep in his step: Bears defensive end Julius Peppers had his best game of the season last Sunday in Detroit, recording five tackles and his first sack of the year.
"He was very productive in the game," said defensive coordinator Mel Tucker. "He got off the ball well, he played with good pad level, he had good energy. He's been doing that. It actually showed up in some plays that were very noticeable, but he's been doing that for a couple of weeks now, being effective and factoring in on plays, run and pass."
Peppers generated a takeaway on his sack when he stripped the ball from Lions quarterback Matthew Stafford and fellow defensive end Shea McClellin recovered. Peppers now has 38 forced fumbles in his career, the fourth most by any player since he entered the league in 2002.