Looking to take advantage of Jonathan Bostic's natural instincts, Bears defensive coordinator Mel Tucker has changed some of the second-year linebacker's responsibilities in the system.
"We're slowing his progressions down a little bit in terms of his run fits," Tucker said. "We're asking him to stay square a little bit longer and just mirror the ball, fill when needed and then fall back when needed. So I think that's allowed him to be more of a natural linebacker off the ball."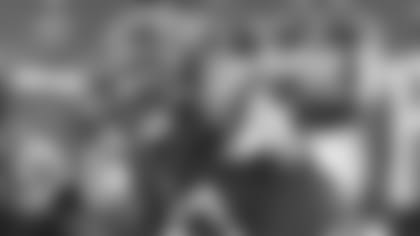 Jonathan Bostic was selected by the Bears in the second round of the 2013 NFL Draft out of Florida.
Thanks to those tweaks, Bostic feels much more comfortable than he did last season as a rookie. The second-round pick from Florida took over as the Bears' starting middle linebacker in mid-October last year after veteran D.J. Williams was lost for the season with a torn pectoral muscle.
"Some adjustments were made for me and it's a lot more natural for me now," Bostic said. "A lot of the stuff we were doing last year was a little unorthodox to me. I hadn't really done it before. So I had to think a lot. But this year I can react more and play how I've always been taught."
The difference in the young linebacker was obvious to Tucker during offseason practices.
"I think Bostic is a lot more comfortable in what we're asking him to do," said the Bears defensive coordinator. "He's a lot more consistent. He plays fast. He looks like he's having fun. I don't see a lot of frustration with him in terms of what he's been asked to do and why. He's getting lined up quickly. He's making his calls and he's playing fast.
"Those are the things that really come with experience in the scheme and that type of thing. I think he likes the group that he's in. It's a good room. We have a really nice mix of veteran players and young players. We have good coaching. I think it's a good environment for him to become the best he can be in there."
During minicamp and OTA practices, Bostic lined up primarily at middle linebacker with the base defense while also working at the weakside and strongside positions in sub-packages.
"I feel more comfortable at 'Mike' because I played it last year," Bostic said. "It's a lot more comfortable for me. Even though I may know what to do at 'Sam' or 'Will,' I still have to think a little bit. It's more of a thinking process because I've got to remember what they do, remember the little details that that position does. There are a lot of details that go in with our defense."
Bostic also played middle linebacker during his last three seasons at Florida. He started all 13 games as a senior in 2012, recording 68 tackles, 6.5 tackles-for-loss, three sacks and two interceptions.
As he prepares for the 2014 season, Bostic is eager to help a revamped Bears defense rebound from what was an uncharacteristically poor 2013 campaign.
"There were a lot of things we put on film last year we didn't like," Bostic said. "Being able to get back and work, we want to change those things. We've got to get back to playing the way we know this defense can play."