Former Bears Pro Bowl cornerback Allan Ellis passed away Wednesday in Chicago. He was 62.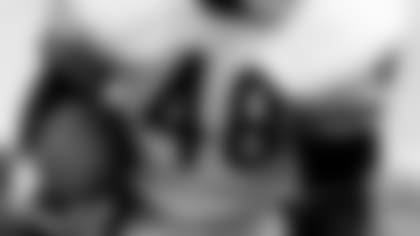 Allan Ellis
Ellis was selected by the Bears in the fifth round of the 1973 draft. Appearing in 94 games with 76 starts in seven seasons, he recorded 22 interceptions, tied for 11th in team history with Hall of Fame middle linebackers Dick Butkus and Brian Urlacher.
Ellis attended last weekend's Bears alumni festivities in Chicago.
"I'm totally shocked because I had heard that he was doing pretty well and helping coach a [grade school] team and things like that," said former Bears guard Dan Jiggetts, Ellis' teammate from 1976-80. "To see something like this, it is shocking. He was only 62.
"Allan was one of the coolest characters you'd ever meet. He always had a good laugh for everybody and was just a lot of fun to be around."
Ellis became the first Bears cornerback to be voted to the Pro Bowl in 1977 when he had six interceptions for the second straight season. He finished his career in 1981 with the San Diego Chargers, appearing in 11 games with six starts.
"He was an outstanding corner," Jiggetts said. "He was a shutdown corner in the days before they used that term. He was fabulous. I think he ran as fast in his backpedal as he did forward."