New Bears defensive end Jared Allen will host his annual charity golf tournament May 17 at the Arizona Grand Resort and Spa in Phoenix.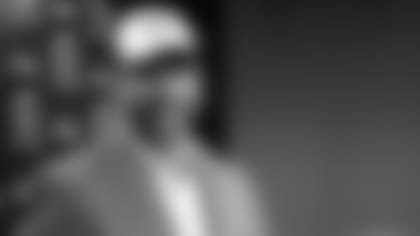 Defensive end Jared Allen signed with the Bears March 26 after spending his first 10 NFL seasons with the Chiefs and Vikings.
The Helping Heroes Night Ops V event will benefit Allen's "Homes for Wounded Warriors" foundation, which provides new and modified homes for America's injured military veterans.
Allen created the non-profit organization in 2009 after he returned home from a USO trip to U.S. military bases in the Middle East. According to his website, he was moved by the commitment, dedication and sacrifices that American soldiers make and wanted to say thank you to them by doing something to make their lives easier once they returned home.
Allen comes from a military family; his brother, father and two uncles have served in the Marines and Air Force.
The golf tournament features celebrities, athletes and musicians playing nine holes during the day and nine holes at night as well as food and beverages, a silent auction, hole-in-one contests for new cars, a slip-and-slide competition and an awards ceremony.
Past participants have included Arizona Cardinals players Larry Fitzgerald and Patrick Peterson, actor Josh Duhamel, mixed martial arts fighters Chuck Liddell and Ryan Bader, and comedy daredevil Johnny Knoxville.
Allen's event is unlike most other charity golf outings. There's a dunk tank on the course and soldiers yell at participants as they tee off. On Allen's website, he's pictured wearing Rambo-like attire next to the words, "Prepare for boot camp! You will be treated like a recruit!"