In a recent feature story on NFL.com, analyst Elliot Harrison ranks the Bears' John Fox as the ninth best head coach in the NFL.
The first eight coaches ranked by Harrison are 1) Bill Belichick (Patriots); 2) Pete Carroll (Seahawks); 3) John Harbaugh (Ravens); 4) Mike McCarthy (Packers); 5) Sean Payton (Saints); 6) Mike Tomlin (Steelers); 7) Bruce Arians (Cardinals); and 8) Tom Coughlin (Giants).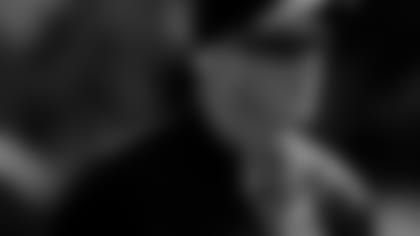 John Fox joins the Bears after winning four straight division titles in Denver.
Fox has compiled a 119-89 record in 13 NFL seasons as coach of the Panthers (2002-10) and Broncos (2011-14), making seven playoff appearances, winning six division titles and reaching two Super Bowls.

Fox is one of six coaches in NFL history to lead two different teams to the Super Bowl and he has amassed an 8-7 record in the playoffs with three appearances in conference championship games.

Taking over a Denver team that finished in last place with a 4-12 record in 2010, Fox led the Broncos to AFC West titles in all four of his seasons as coach, posting an impressive 46-18 record.

That mark is the third best in the NFL since 2011, and the Broncos are one of only three NFL teams to win four division titles during that span, joining the Packers and Patriots. Denver had at least 12 wins in each of the last three seasons, finishing 13-3 in 2012 and 2013 and 12-4 in 2014.

Fox helped the Broncos adapt to play to their offensive strengths over his four seasons, with Denver ranking first in the NFL in rushing offense in 2011 before finishing in the top five each of the next three seasons in passing offense. In 2013, the Broncos set an NFL single-season record with 606 points and their 7,317 net yards that season are second most in league history.

In his first stint as an NFL head coach, Fox guided an even more dramatic turnaround. Inheriting a team that went 1-15 in 2001, he led the Panthers to a 7-9 record in 2002 before guiding them to an 11-5 mark and the Super Bowl the following season, losing to the Patriots 32-29.